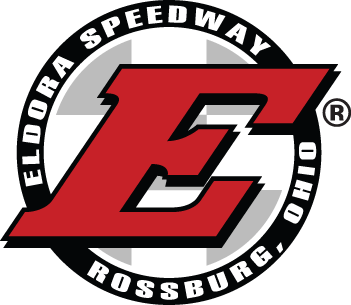 ROSSBURG, OH (July 10) – Thirty-one years ago he missed the pomp and circumstances that go with the crowning of Eldora Speedway's Kings Royal champion by one position when he finished behind Steve Kinser; but this year Shane Carson will be center stage Saturday night (July 12).   Shane has been announced as this year's Sovereign and will be proclaiming King XXXI and place the ceremonial crown atop the head of the new King of the Sprint Car world.
"This brings a whole new importance to my Kings Royal memories," stated the 2001 National Sprint Car Hall of Fame inductee from his Yukon, OK home, "it even overshadows the one that got away in 1984."
"When I looked over the list of names of the past Sovereigns, it really sunk in; what an honor it is to return to the Eldora stage."
That list includes the likes of Eldora creator Earl Baltes and his son Terry, National Speed Sport News founder Chris Economaki, revered promoters Ralph Capitani, Don Martin, Cary Agajanian and John Padjen and the founder of the World of Outlaws, Ted Johnson among others.
Upon the completion of 40-laps around Eldora's fabled high-banks, it will be Carson completing the words of the sacramental Kings Royal summons which states, "when the checkered flag falls on July 12 in the year of our Lord 2014, a man will have conquered what only sixteen other men have accomplished.  After he has been crowned by the chosen Sovereign, history will have been made, and from that day forth, he shall be known as the racing King of Kings."
Carson will also join the driver autograph session that will take place in Eldora's Fan Zone area Saturday afternoon from 4:00 until 5:00, just prior to the public Kings Royal driver meeting.
The crowning of King XXXI Saturday night will complete a busy weekend of Sprint Car racing at Eldora.   Friday night's (July 11) doubleheader will feature the World of Outlaws (WoO) STP Sprint Car Series and the National Racing Alliance (NRA) Sprint Invaders as they continue their chase towards a 2014 national championship title, and then Saturday evening the Kings Royal format prevails for the WoO and NRA teams as another full race meet takes to the legendary clay.
Remaining race tickets and campsites for the Kings Royal weekend (July 11 & 12) or any other exciting Eldora event, are available by going online to www.EldoraSpeedway.com. Additionally, tickets and campsites may be purchased through the Eldora offices during normal business hours by calling (937) 338-3815 or on race day.
Race fans and race teams can get behind-the-scenes access by following @EldoraSpeedway on Twitter, hitting 'Like' at Facebook.com/EldoraSpeedway and view video highlights at YouTube.com/EldoraSpeedwayInc. Mobile device users can access the Eldora Speedway app for the iPhone, iPad and Android which are available for download via iTunes and Google Play.