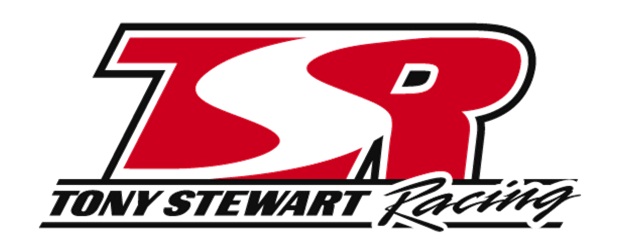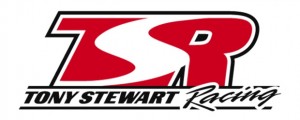 From TSR
Indianapolis, IN — (October 23, 2014) — For the last four decades, 20-time World of Outlaws (WoO) STP Sprint Car Series champion Steve Kinser has been putting on a show at dirt tracks all across North America. Over the past nine months, he's been putting smiles on the faces of countless fans nightly in his final full season with "The Greatest Show on Dirt" in what has been dubbed the WoO "Salute to the King Tour."
In honor of Kinser's final full season with the Outlaws, Bad Boy Buggies®, a leader in off-road utility vehicles for hunting and outdoor recreation, conducted the "Bad Boy Buggies Salutes The King" online contest in a joint-effort with Tony Stewart Racing (TSR). On Monday, Dolly Bickel of Lincoln, Montana was chosen from more than 50,000 entries as the grand-prize winner and will travel to Charlotte, North Carolina for the season-ending World Finals at The Dirt Track at Charlotte Motor Speedway and receive the keys to a one-of-kind, "Salute to the King Tour" Steve Kinser-themed Ambush iS.
"This is really exciting for me," Bickel said. "I've been a racing fan most of my life. I used to go all the time when I lived in New Jersey but I don't get to go often anymore now that I live out here in Montana. I've never been to Charlotte or met Steve Kinser, so it's going to be something I'll never forget. The best part is being able to take my new Bad Boy Buggies Ambush trail riding. I have over an acre of land and can't wait to get out and enjoy my new ride."
In a special presentation during Friday's opening ceremonies at The Dirt Track with Kinser and Eric Bondy, Vice President, Consumer Business for Bad Boy Buggies, Bickel will be given ownership rights to the customized Ambush iS, which is designed similar to Kinser's TSR No. 11 Bad Boy Buggies/J.D. Byrider/Chevrolet Performance Maxim.
"This has been a great season to commemorate Steve's final year with the Outlaws," Bondy said. "We are so thrilled to be associated with Steve and Tony Stewart Racing. Being able to engage with their fans, and the loyalty the World of Outlaws fan base has is incredible. We're really happy with how the 'Salute to the King Tour' Steve Kinser-themed Ambush iS turned out. I'm excited to meet Dolly and witness her excitement when we give her the keys."
Bad Boy Buggies looks to continue providing the best vehicle technology for outdoor enthusiasts and recreational riders seeking to tackle the trails and enjoy the outdoors at the highest level. This is the second season the brand has partnered with TSR as primary sponsor of Kinser and his Sprint car. Kinser will conclude his 2014 season, his final full season with the Outlaws, at the World Finals with a pair of races Friday and Saturday.
"Dolly is certainly going to be excited," Kinser said. "I know I've really enjoyed driving my Ambush iS all over my property. We've had so many fans talk with us this year. They've talked about racing, my career, and a lot of them have asked me about Bad Boy Buggies. It's been a thrill to carry their logos on my car, get to know the people who run their company, and talk with fans about how cool these machines are. It's been a lot of fun and this is just another example of how they truly are looking to better their brand through our relationship."
More information can be found at www.BadBoyBuggies.com. Follow Bad Boy Buggies on Facebook at www.facebook.com/badboybuggies and on Twitter @badboybuggies.
About Bad Boy Buggies
Bad Boy Buggies is a leader in off-road utility vehicles for hunting and outdoor lifestyles. Bad Boy Buggies pioneered the category of electrically powered 4×4 vehicles, ideal for hunting and outdoor recreation due to their silent, odorless operation and environmentally friendly, emissions-free drivetrains.
Today, the Bad Boy Buggies product line ranges from four-wheel-drive electric hunting machines such as the Recoil®, a fully electric, 4WD vehicle with an innovative, highly efficient 72-volt AC electric drivetrain, to the Work Series of diesel and gas-powered utility vehicles, including the Bad Boy Buggies XD, a versatile 4WD, diesel-powered utility vehicle with a total capacity of 1,600 pounds.
In 2010, the Bad Boy Buggies brand and product line were acquired by E-Z-GO®, a business unit of Textron Inc.