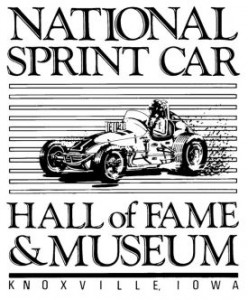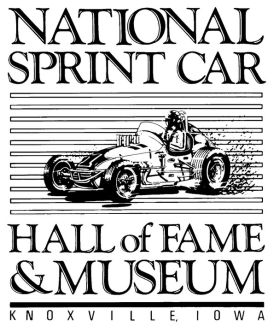 From Bob Baker
Knoxville, IA — (October 23, 2014) — The non-profit National Sprint Car Hall of Fame & Museum Foundation is excited to announce its inaugural NSCHoF World Finals Auction, set for Saturday, November 8, at 12 Noon on the grounds of the Charlotte Motor Speedway during the World of Outlaws (WoO) World Finals. The auction will be located in the pavilion in front of the Z-Max Dragway and it will benefit the following non-profit racing charities: National Sprint Car Hall of Fame & Museum in Knoxville, Iowa; Speedway Children's Charities of Concord, N.C.; National Dirt Late Model Hall of Fame in Union, Kentucky; and the Dirt Motorsports Hall of Fame in Weedsport, New York.
According to National Sprint Car Hall of Fame & Museum executive director Bob Baker, "We all know that non-profit charitable organizations need on-going financial support, so we are excited to team up with Speedway Children's Charities and two other motorsports museums on this first-ever memorabilia auction during the World Finals. Our goal is to offer approximately seventy-five unique authentic items, many of which will be autographed, from the worlds of sprint car racing, dirt late model racing and dirt modified racing. Of course, being in Charlotte, we will also have items from NASCAR stock car racing, as well as from Oswego super-modified racing, NHRA drag racing, and IndyCar racing. This is going to be an incredible event and we will have more news in the two weeks leading up to it."
Those seeking more information on the eighth annual World of Outlaws World Finals, November 6-8, in Charlotte, North Carolina, racing fans are encouraged to visit http://www.charlottemotorspeedway.com/dirt/tickets/world_of_outlaws_world_finals_50943/.
Those seeking more information on the four charities are urged to visit:
http://www.speedwaycharities.org/;
http://www.sprintcarhof.com/Pages/Home;
http://ndlmhof.wordpress.com/;
http://www.dirthalloffame-classiccarmuseum.com/.