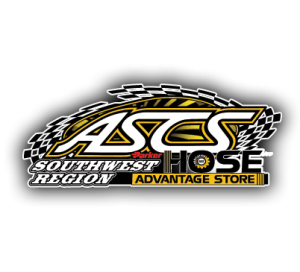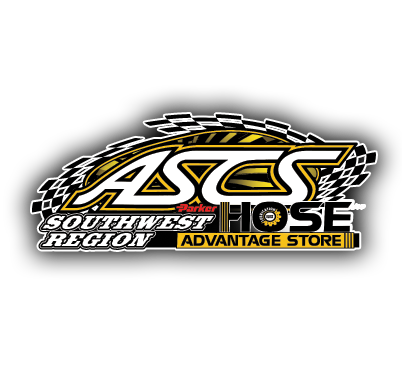 From Bryan Hulbert
Queen Creek, AZ – (October 25, 2014) – The ASCS Southwest Region paid their final visit to the Arizona Speedway for the 2014 season this past Saturday night with Mike Rux, Jr. breaking through for his first victory with the American Sprint Car Series.
The Mesa, Ariz. shoe led start to finish for the $2,000 score with Casey Buckman coming from seventh to second. Bob Ream, Jr. followed from eight to claim third followed by Kaylene Verville and Lance Norick to complete the top-five.
Jesse Baker, Kyle Danielson, Nick Parker, Glen Brace, and Cody Sickles made up the top-ten.
The ASCS Southwest Region joins up with the Lucas Oil American Sprint Car Series presented by MAVTV American Real on November 7 at the El Paso Speedway Park in El Paso, Texas. Tickets are on sale at http://www.ascsracing.com.
ASCS Southwest Region
Arizona Speedway – Queen Creek, Ariz.
Saturday, October 25, 2014
Car Count: 21
Heat 1 (8 Laps): 1. 8-Bob Ream Jr; 2. 22X-Jesse Baker; 3. 01-Kaylene Verville; 4. 20Z-Rick Ziehl; 5. 75-J.T. Imperial; 6. 17K-Kyle Danielson; 7. 57X-James Aragon
Heat 2 (8 Laps): 1. 90-Lance Norick; 2. 91-Casey Buckman; 3. 41W-Joshua Williams; 4. 94-Nick Parker; 5. 14-Cody Sickles; 6. 5-Bud Rowe; 7. 18-Wes Wofford
Heat 3 (8 Laps): 1. 22-Mike Rux Jr; 2. 13-Glen Brace; 3. 9-Ryan Linder; 4. 5A-Michael Curtis; 5. 11T-Steve Lohn; 6. 29S-Darrell Sickles; 7. 55-Don Sink
A Feature (25 Laps): 1. 22-Mike Rux Jr[1]; 2. 91-Casey Buckman[7]; 3. 8-Bob Ream Jr[8]; 4. 01-Kaylene Verville[10]; 5. 90-Lance Norick[4]; 6. 22X-Jesse Baker[2]; 7. 17K-Kyle Danielson[17]; 8. 94-Nick Parker[5]; 9. 13-Glen Brace[3]; 10. 14-Cody Sickles[14]; 11. 55-Don Sink[20]; 12. (DNF) 9-Ryan Linder[6]; 13. (DNF) 41W-Joshua Williams[9]; 14. (DNF) 5-Bud Rowe[18]; 15. (DNF) 20Z-Rick Ziehl[11]; 16. (DNF) 57X-James Aragon[21]; 17. (DNF) 5A-Michael Curtis[12]; 18. (DNF) 11T-Steve Lohn[15]; 19. (DNF) 18-Wes Wofford[19]; 20. (DNF) 29S-Darrell Sickles[16]; 21. (DQ) 75-J.T. Imperial[13]