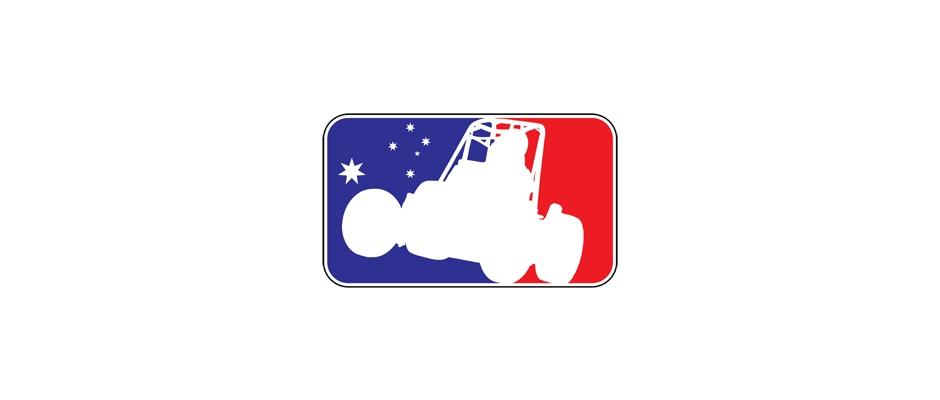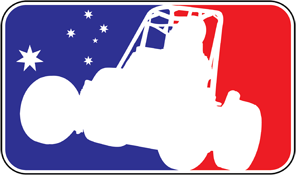 From Speedcar Pro Series
Collie, AU — (November 7, 2014) — Reigning Carline Speedcar Pro Series Champion, Dayne Kingshott has emphatically claimed the first win of his title defense by taking out round three at Quit Collie Speedway.
The Bunbury based 24 year old timed in fourth quickest to start his journey to victory lane, after Queensland's Brett Thomas topped the Revolution Racegear charts with a 16.441 lap that bettered last years Pro Series Collie round by two-tenths, but edging out quick-time runner up Todd Waddell by just four thousandths of a second.
Kingshott registered a fourth and a second in the heats setting him up to start from position three in the Super Seven's pole shuffle, and after the three rounds, landed the pole position for the 30 lap A-Main by passing Alex Bright and Todd Waddel.
In unusually cold November conditions, the Collie track surface held its moisture in the 11 degree chill, setting the scene for a multi-lane, no-holds-barred first lap that claimed Pennsylvania's Alex Bright and two time Formula 500 National champ, Brock Hallett, while Todd Waddell was sent into a roll and bringing on an open red. Waddell restarted but Hallett and Bright checked out, the latter sustaining chassis and engine damage that was beyond infield repair.
Half of the twenty car line up would finish on the infield including Waddell who would find himself in the middle of another incident, freshly crowned Magic Man 34 winner, Kaiden Manders who made front end contact while battling for third with Casey Shuman, and Neville Lance who ran out of fuel on lap 18.
Kingshott took the last half of the race to the flag to beat last year's winner, Casey Shuman by over half a lap, and an ecstatic Blake Mills who claimed the third step on the podium on just his fist outing of the season.
"My crew just caned it tonight. Matt and the boys just kept tightening the car after every race and by the feature we just about had it perfect," said Kingshott who has won two LJM Memorials at Collie in recent years, and last visit, scored the WASDA "Slam Dunk" by winning both heats and the feature.
"This was the best I've seen Collie and it's a credit to the team here for turning on such a great track. We love coming here every time!"
Mark Brown and Dan Golding were early casualties with Brown returning to Perth after blowing an engine in hot laps to prepare a replacement Esslinger for Bunbury on Saturday night, and Golding breaking a drive line in the first heat.
The series now heads to Bunbury for round four with Kingshott's win elevating him to the head of the points table over Kaiden Manders and Casey Shuman, with contracted drivers, Neville Lance, Todd Waddell and Brett Thomas rounding out the top six.