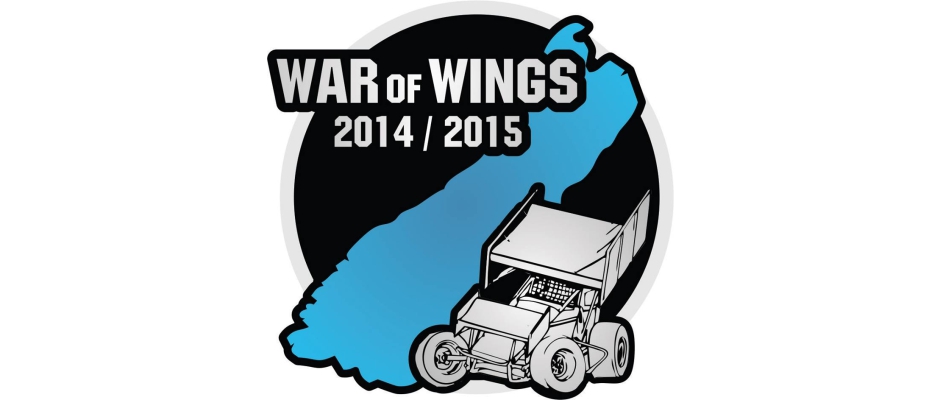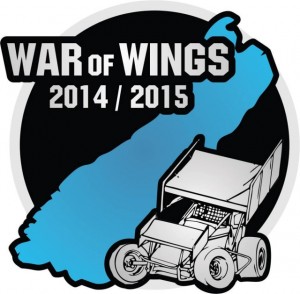 From WOW
Ruapuna, NZ — (November 8, 20140 — Mid Canterbury farmer Matt Honeywell timed his run to perfection with a late race pass that ultimately took him to victory lane in the first round of the War of the Wings held at Ruapuna.
Honeywell had gone into the 25 lap feature as top points scorer after two second placings in his heat races but fellow front row occupier Australian Allan Woods was the one who set the pace for most of the feature race.
The slick track made passing opportunities a test of patience and several times Honeywell got his nose in front, only to have Woods 'close the door' but on the 20th lap the local hero rocketed his way to the front as was never headed. Defending WoW champion jason Scott finished third.
It was a tough night in the office for the 16 strong line up with several drivers struggling on the track that had dried quickly due to strong winds. For two, Kerry 'Elvis' Bartlett and Greg Teece , it was a night that saw them get upside down. Bartlett came off second best after clashing with Steve Duff Jnr in the second heat race, while Teece 'hooked a wheel' when taking evasive action and rolled his car heavily into the Prison Bend wall, inflicting considerable damage on his recently purchased machine. Heat race wins went to Woods, Ray Baughan and Scott.
Heat 1- Allan Woods (Aust), 1: Matt Honeywell (ChCh),2: Brett Sullivan (Nelson),3: Kris Gerard (Nelson),4: Paddy North (Blenheim),5:
Heat 2:- Ray Baughan (ChCh),1: Honeywell,2: Brett Sullivan,3: Daniel Anderson (Cromwell),4: Steve Sullivan (Nelson),5:
Heat 3-Jason Scott (Cromwell),1:Gerard,2:Shaun Ashton (ChCh),3: Steve Sullivan,4: Woods,5:
Feature- Honeywell,1: Woods,2: Scott,3:Brett Sullivan,4: Anderson,5:Steve Thompson (Greymouth),6:Steve Sullivan,North,8:Gerard,9:Bartlett,10:Ashton,11:Duff Jnr,12:Allan Chapman,13:Ray Baughan,14:Caleb Brooks,15