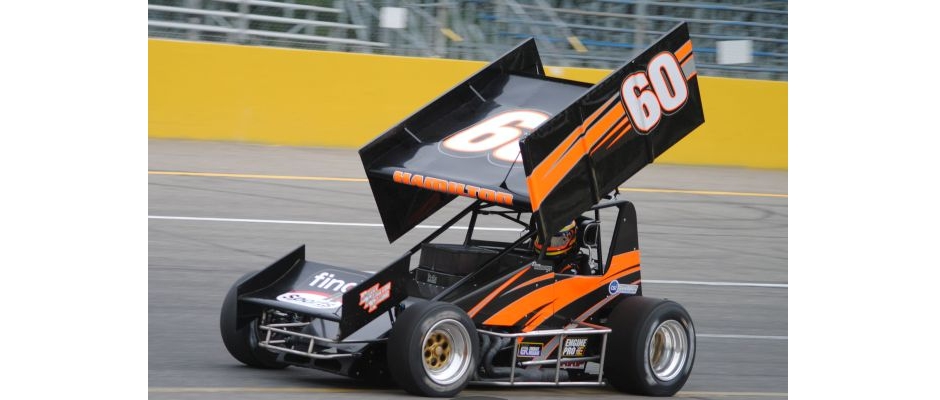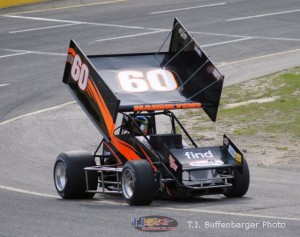 From Jim Hanks
Holly, MI –(November 11, 2014) — Jim Hanks of the Must See Racing series and Indy 500 veteran Davey Hamilton of the King of the Wing Sprint Car Shoot Out announce a media collaboration that will put three exciting events on national television through the MAVTV network.
The "King of the Wing Sprint Car Shoot Out" will conclude its inaugural season with three events in California scheduled for Nov. 21-23. Hamilton, the popular driver who competes in his "King of the Wing Sprint Car Shoot Out" has successfully promoted winged pavement sprint cars through the use of engine restrictor plates allowing cars with 360-cubic-inch engines to compete with 410s.
Hamilton's concept is successfully allowing the different engines to race competitively in various sanctioning bodies across the country. Today's announcement is a major step toward Hamilton's goal of unifying pavement sprint car racing. This announcement and the involvement of MAVTV with production from Must See Racing will enhance and bring national attention.
The race telecasts on the MAVTV weekly "Dirty 30" program is available through DISH Network, DirecTV and Verizon. The telecasts will be sponsored by: Engine Pro, Hastings Mfg., CompCams, Ferrea, Total Seal and QualFast.
Three generations of Hamiltons – Davey, Davey Jr. and family patriarch Kenny – are entered in the series and are expected to be joined by Canada's Ron Larson and Richie Larson; Idaho's Sierra Jackson and Bryan Warf; Garret Green of Florida; Aaron Perice and Bobby Santos of Indiana; Kyle Edwards of Ohio; Jojo Helberg, Cody Gerhardt, Tim Skoglund, Anthony Simone, Bob Beck Racing, Marvin Mitchell, Tim Barber, Penix Racing, Conner Cantral and Eric Humphries of California; David Byrne of Wisconsin; Jason Blonde and Kevin Feeney of Michigan; and Dave Baumgartner of Ohio. Plus other racers from Washington, Oregon and Utah are expected.
For more information:
MustSeeRacing.com
KingOfTheWing.net