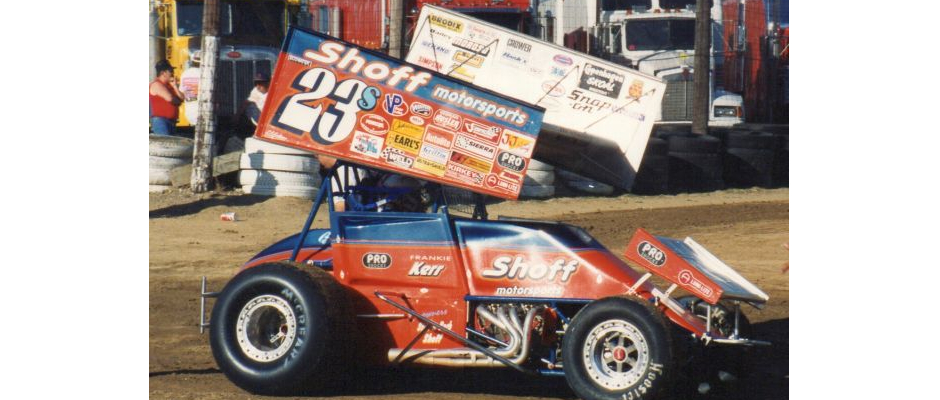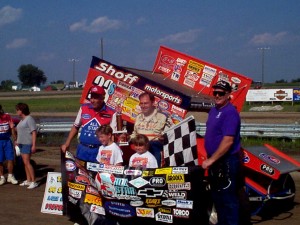 By T.J. Buffenbarger
The announcement of Frankie Kerr going to work for the Renegade Sprint Car Series drew a lot of positive reaction from fans and race teams on Thursday. This is just the latest move for the new series that is looking to gain a foothold around Ohio, Pennsylvania, Indiana, Illinois, and the surrounding area. In just an evening Kerr being named competition director for the series became the most read story of the week.
Kerr became extremely popular with race fans during his career before hanging following an Ohio Sprint Speedweek victory at Fremont Speedway in 2000. Kerr then went on to work his way up to the NASCAR Nextel Cup level as a car and crew chief. After carving out a living in NASCAR for over a decade Kerr is returning to sprint car racing to help guide the Renegade series through its first full campaign.
Being popular amongst peers is not why Kerr is a good choice for this position. While Kerr was generally pleasant to be around during his career he is very detail oriented. Kerr ran Stan Shoff's race team like it was his own and took good care of it during his driving career. On the technical side Kerr has an innate knowledge of the race cars. I recall during a promotional visit after a huge crash when Kerr was side by side with his crew assembling a new race car even though he was in an extreme amount of pain. One former crew member told me that Kerr could tell if the tire pressure was off by a half a pound.  If Kerr runs the Renegade series with the level of proficiency he ran race teams with over the years it should be a successful first season on the competition side.
Even though Kerr is extremely popular, ultimately he will not be the one person that makes or breaks the new series. Ultimately the race fans will need to show up to watch for tracks to continue to book shows. Hard core sprint car fans will show up to watch both the Renegade and All Star Circuit of Champions series. When it comes to race tracks making money the difference makers are the fans that go to a handful of races per year. Will the Renegade Series gain enough brand recognition over the first season to be sustainable? That is the question I will be looking at throughout the year.
Notes:
Ohio Sprint Car driver Scott Eueler continues to recover from an ATV accident in the ICU at Mercy St. Vincent Medical Center in Toledo, Ohio. Eueler was air lifted from the scene and has a long road of recovery ahead. One of Eueler's close friends, Chad Kemenah, has had updates on Eueler's status on his Twitter account.
While we project most of the National series to announce schedules the opening day of the PRI show on December 11th, dates from individual tracks are starting to trickle out. One of the latest is the two day World of Outlaws STP Sprint Car Series program at Castrol Raceway August 28th and 29th.
The YouTube video of Markus Niemela's massive crash on the opening night of the Oval Nationals at Perris Auto Speedway has garnered National attention. Loudpedal Productions got consent from Neimela to post the video as a credit to having top notch safety equipment that kept him from being seriously injured in the massive incident. NBC Sports , Fox Sports , and other outlets picked up on its posting quickly. Its sad though that videos of awesome on track action with sprint cars that do not involve massive accidents fail to garner the same attention. That's why we did not run with the video on the website, but did retweet the link as a tribute to the Niemela's wishes to promote driver safety.