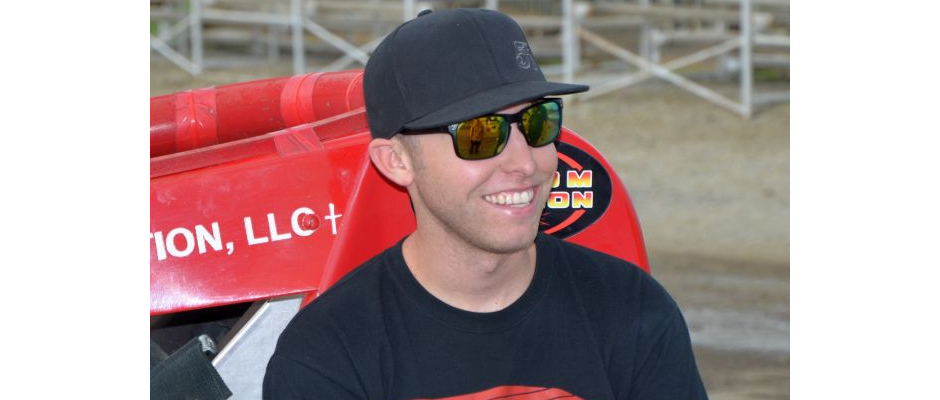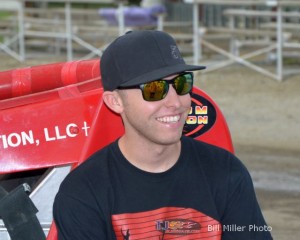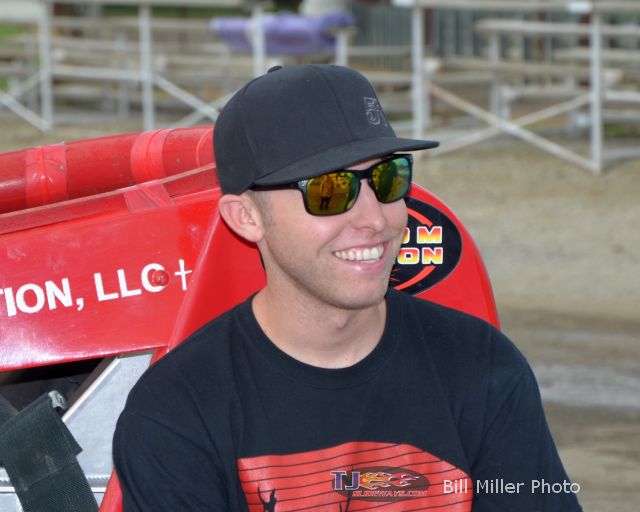 From ChadBoespflug.com
Plainfield, IN — (December 1, 2014) –Chad Boespflug announced on Monday he will pilot the Baldwin Brothers Racing, Fox Paving, DRC chassis, Claxton Engines, #5 machine for the full USAC Amsoil National Sprint Car Schedule in 2015.
The opportunity arose to make the move to further himself as a driver and to have the option to compete in the 40+ USAC Schedule as well as on the local Indiana level in 2015. "Paul (Hazen) and I had huge success in the past two seasons, winning multiple races each season and I think together we got Paul back to his winning ways." Boespflug said. The Paul Hazen Owned #57 which Boespflug drove successfully in 2013-2014 to a combined 13 feature wins. "However when I was asked to race more and on a higher level with Baldwin Brothers Racing I had to go this route to further my career. I can't thank Paul enough for the efforts and dedication he put in to me the past two years," Boespflug expressed.
Boespflug is looking forward to the opportunities that lie within the Baldwin Brothers Racing Organization. The Team will make their 2015 debut February 19th, 2015 with USAC at Ocala Raceway Park in Ocala, FL.
There really is no "off-season" in non-wing sprint car racing on a national level. There is preparation to be made at the West Lafayette, IN based shop in the short time before heading south, as the team is already in the process of building new race cars. "I feel we will be strong and a contender for the USAC National Championship, but with that comes dedication and hard work put in by everyone involved." Boespflug said, "Kenny and Margo are both very hands on with their race team and put 100% into it and I intend to give that back to them as well." The new Owner / Driver duo have clicked right off the bat in the few races they competed with each other at the end of the 2014 season. Baldwin Brothers Racing is actively seeking a full time mechanic to add to their "Championship Status" team.
Aside from the full USAC schedule, and the select MSCS Series races, Boespflug and Baldwin Brothers Racing will appear at various local events throughout the 2015 season.
Boespflug is honored to bring his loyal sponsors back on board with him as he makes the move to Baldwin Brothers Racing in 2015. Bell Racing, Butlerbuilt Seats, Creative Finishing's, Dalton Luebbert Groups, FK Indy, Hinchman Racewear, Hinkle's Hamburgers, Indy Race Parts, Manvel Motorsports, Midwest Shades, RevvedUp Industries, and Shaw's have all been continued supporters of Chad throughout the years and it is a pleasure to be working with them again. Once again significant sponsors of the 5 will be Baldwin Brothers Racing, Fox Paving, Claxton Engines, and DRC Chassis.