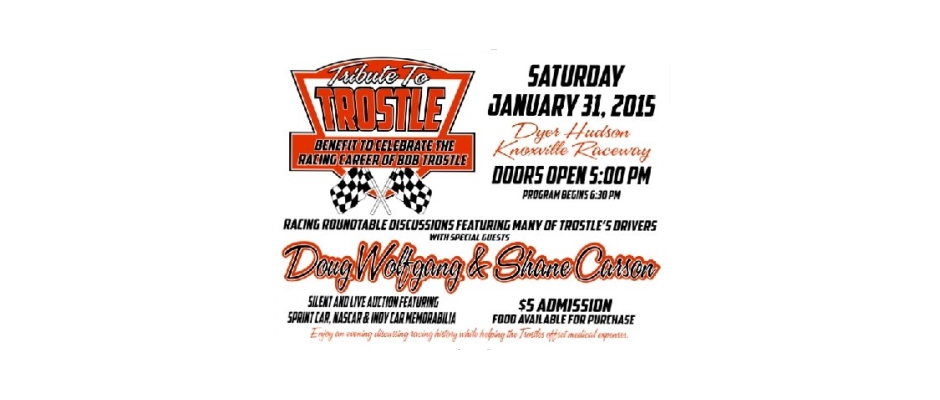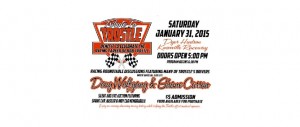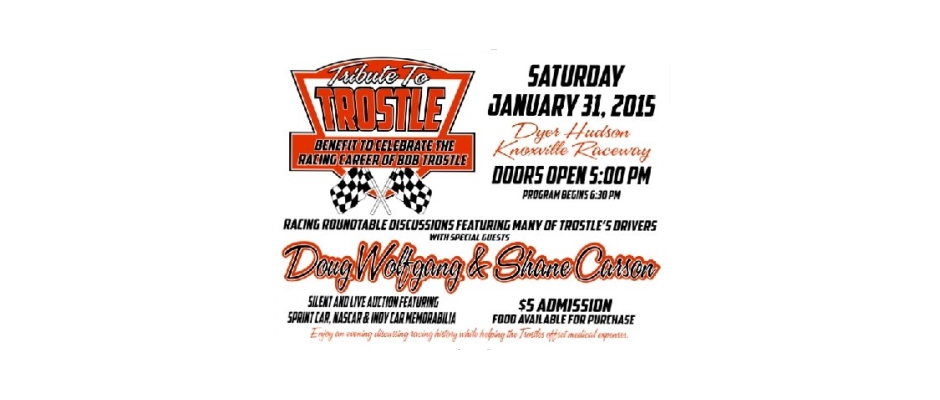 From Bill Wright
Knoxville, IA — (January 19, 2015) — Saturday, January 31 will see two big events on the Marion County Fairgrounds in Knoxville, Iowa. The annual Open Wheel Swap Meet will take place at the Dyer-Hudson Hall from 9 a.m. to 1 p.m. That evening, will be a "Tribute to Trostle", a benefit to celebrate the racing career of National Sprint Car Hall of Fame and Knoxville Raceway Hall of Fame car owner, Bob Trostle.
Racing roundtable discussions will highlight that evening's "Tribute to Trostle", also being held at the Dyer-Hudson Hall. Guests will feature many of Bob's drivers including special guests and fellow Hall of Famers, Doug Wolfgang and Shane Carson. There will also be live and silent auctions featuring sprint car, NASCAR and Indy car memorabilia benefiting the Trostle family's medical expenses.
Admission is $5 for the "Tribute for Trostle". Food will be available for purchase. Doors open at 5 p.m., with the program starting at 6:30 p.m.
Exhibitor cost is $35 per table, and attendee cost is $6 for the afternoon swap meet. Exhibitor setup will be on Friday, January 30 from 3 p.m. to 7 p.m.