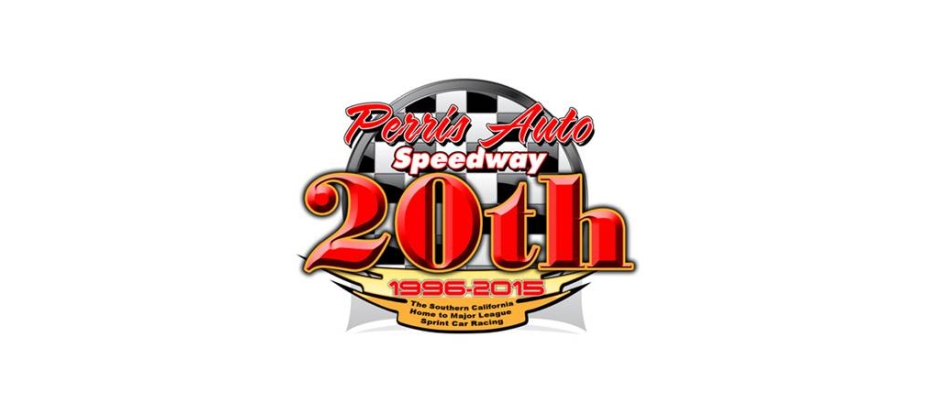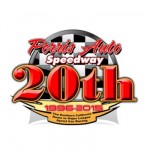 From Scott Daloisio
Perris, CA — (February 27, 2015) — When Perris Auto Speedway kicks off its historic 20th anniversary season on Saturday, March 7th, with the Sokola Shootout for the Amsoil USAC/CRA Sprint Cars, it will also begin its annual effort to raise money for the American Cancer Society's Relay for Life. 2015 will mark the ninth consecutive year that the track has supported the Relay for Life and to date more than $100,000.00 has been collected at the track through the generous donations of fans, racers, sponsors and officials.
"Our goal last season was to get our all-time total to $100,000.00 and we did that, so now we start the climb to $200,000.00," stated longtime Perris Auto Speedway promoter Don Kazarian. "It is all about our great fans, sponsors, race teams and officials. They have embraced this cause every year and have donated from pocket change to hundred dollar bills. Our goal is always $10,000.00 or more. It all helps fight this dreaded disease. Our wonderful drivers go up into the stands and collect money in their helmets at intermission. That is where a majority of it comes form. All of the fans and drivers have relatives or friends who have been affected by cancer and they know it is a horrible disease. They all have given graciously to help."
In addition to the March 7th season opener, collections for the Relay for Life will also take place at the Night of Destruction on March 28th, The So Cal Showdown on April 18 featuring the World of Outlaws & USAC/CRA, May 23rd Salute to Indy and July 4th. The May and July dates are headlined by USAC/CRA.
In the mid-1980s, Dr. Gordy Klatt, a Tacoma colorectal surgeon, wanted to enhance the income of his local American Cancer Society office. He decided to personally raise money for the fight against cancer by doing something he enjoyed—running marathons.
In May 1985, Dr. Klatt spent a grueling 24 hours circling the track at Baker Stadium at the University of Puget Sound in Tacoma for more than 83 miles. Throughout the night, friends donated $25 to run or walk 30 minutes with him. He raised $27,000 to fight cancer. That first year, nearly 300 of Dr. Klatt's friends, family, and patients watched as he ran and walked the course.
While he circled the track those 24 hours, he thought about how others could take part. He envisioned a 24-hour team relay event that could raise more money to fight cancer. Months later he pulled together a small committee to plan the first team relay event known as the City of Destiny Classic 24-Hour Run Against Cancer.
In 1986, 19 teams took part in the first team relay event on the track at the colorful, historical Stadium Bowl and raised $33,000. An indescribable spirit prevailed at the track and in the tents that dotted the infield.
The vision turned into over 5,200 Relay For Life events across the United States today and nearly $5 billion in fundraising to save lives from cancer. In addition, the American Cancer Society licenses twenty non-governmental cancer organizations in other countries to hold Relay For Life events to battle cancer across the globe.
For three decades, Relay For Life has provided inspiration and hope for millions of cancer survivors.
Spectator gates will open at 5:00 PM on March 7th and racing will begin at 7:00. The PAS Senior and Young Gun Sprint Cars will join the USAC/CRA stars on the triple header card.
Advance tickets for all events at The PAS, with the exception of the World of Outlaws, are available 24 hours a day by calling 1-800-595-4849 or online at http://pas.tix.com/Schedule.aspx?OrgNum=7. Advance tickets for the World of Outlaws can also be obtained via phone or online at 1-877-395-8606 or http://dirtcar.ticketforce.com/ordertickets.asp?p=558&backurl=default.asp
For more information on The PAS call: (951) 940-0134.