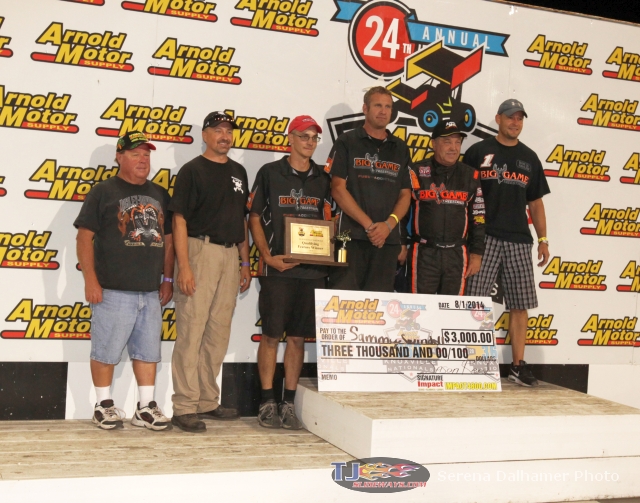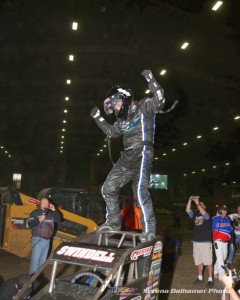 From Inside Line Promotions
Germantown, TN — (March 1, 2015) — Sammy Swindell will make his first sprint car start next weekend following his retirement from full-time racing last August.
Swindell will pilot the No. 1 sprint car for Donnie Cooper this Friday and Saturday at Magnolia Motor Speedway in Columbus, Miss., during the USCS season-opening event. It will be Swindell's first time driving for Cooper and his first time racing at the 3/8-mile track.
"I'm still retired from being a full-time racer," he said. "That hasn't changed at all. The way the circumstances worked out I'm just going to run a few races this year. Donnie offered me his car to do this race. I thought it's not that far from home and we'd go give it a try."
The track is located approximately three hours from Swindell's home in Tennessee.
"I'm just sitting around here not doing anything and I still love driving," he said. "I was always going to do something. I wasn't going to do anything the rest of last year and then I was going to run the Chili Bowl (in January). To step back in there the first night and win, that was pretty great for me."
Swindell, who won the Vacuworx Invitational Race of Champions at the Chili Bowl prior to finishing fifth out of more than 325 drivers during the finale approximately six weeks ago, said he still has the racing bug.
"It's something I've always had a passion for," he said. "(Last year) I just needed a break. I had some health issues and other issues that needed to be addressed. I was able to do what I needed to do with myself so I feel better than I've felt in probably 15 years. It was hard going through a lot of things I had to go through and trying to race at the same time. I needed that break."
The goal for this weekend is the same as it has always been.
"I think (Donnie's) car is more than capable of winning," he said. "It has never been my intention to race just to be there. We'll just take it one race at a time. There's been other people who have talked to me. I might be in a road race car somewhere. I might be in a late model somewhere. I want to go to the race and be prepared to win in no matter what type of car it is."