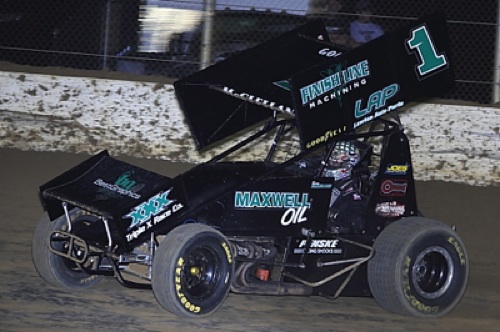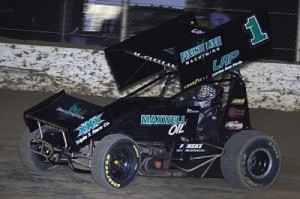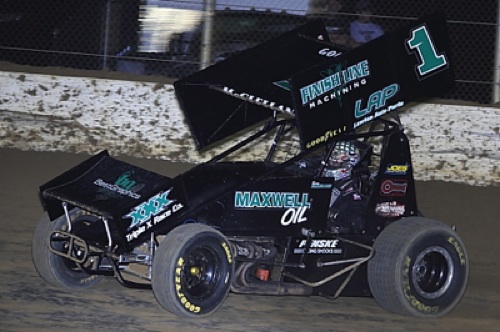 From John Lemon
Tulsa, OK — (March 20, 2015) — There is going to be a chase for the overall championship record in the AmeriFlex Hose & Accessories / Oil Capital Racing Series as three time AmeriFlex / OCRS champion Sean McClelland has submitted his team entry for 2015. McClelland, who hails from Tulsa OK, won titles in 2002, 2003 and 2011.
McClelland will look to tie Jamie Passmore's hold on the championship record with four series championships. Passmore ripped off 3 in a row from 2008-2010 before having McClelland stop that streak in 2011 when he won 8 of 19 events. Passmore came back to take another crown in 2012. "It just fits into my schedule well," said McClelland. "I took on a new job and the schedule works well for me not to mention the pay that is available now."
McClelland was referring to the boost in pay for several 2015 events thanks in large part to AmeriFlex Hose & Accessories, the new title sponsor for the series. McClelland will climb aboard his own XXX Chassis with a Dyno Services of Oklahoma engine under the hood. The car will be backed by D&E Supply, Superior Auto Salvage, Lawton Auto Parts, Lightning Wings, Maxwell Oil, Butler Built Seats, Simpson Race Products and Rebel Manufacturing.
"Its good to see Sean back on the road with us," said AmeriFlex / OCRS series promoter Barry Grabel. "Our drivers have proven they are a competitive group and Sean's return only strengthens that fact. Not only are we as officials glad to see his return, but this will be great for our fans too as they will get another proven winner to watch compete."
The season kicks off in just one more week as the open wheel warriors will visit the Southern Oklahoma Speedway in Ardmore OK on March 28th. The AmeriFlex / OCRS sprint car series hopes to see everyone there as we celebrate our 14th season opener!