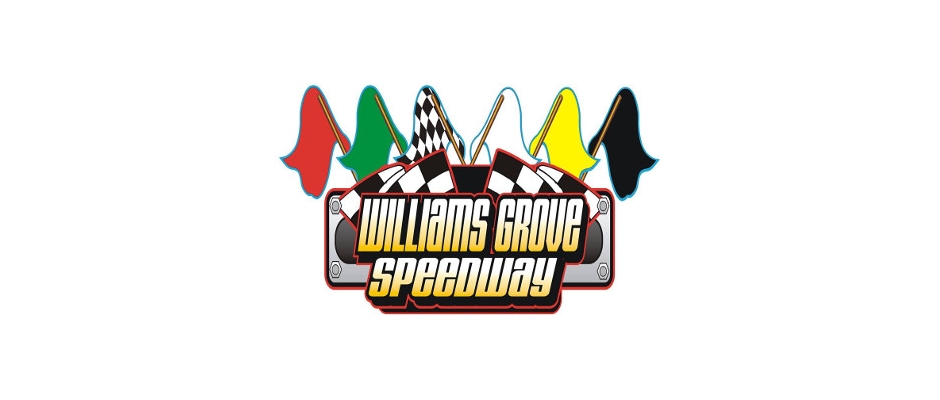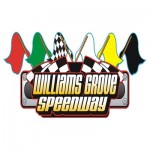 From Williams Grove Speedway
Mechanicsburg, PA — (March 27, 2015) — Danny Dietrich of Gettysburg scored his second career Williams Grove Speedway Opening Day sprint car victory on Friday night, taking a $3,600 victory over Steve Buckwalter.
In the super late model main, Nick Dickson of McVeytown wired the field for a 20-lap victory over Gary Stuhler.
Polesitter Mark Smith took the lead over Aaron Ott at the start of the 25-lap 410 sprint main with Dietrich holding down third spot.
The first 20 laps of the race went non-stop with Ott withdrawing on the 15th circuit amid a hectic race at the front between Smith, Dietrich, Alan Krimes and Buckwalter
Dietrich was able to sneak into the lead at the line over Smith to score the 16th circuit before Smith stuffed his car back out in front in the first corner with Krimes in third.
Dietrich was one of the few cars making the outside groove work to his advantage and he used it to retake control with seven laps to go as Buckwalter got by Krimes for third.
Buckwalter motored by Smith on the 19th tour as 17th starter Brian Montieth entered the fray after catching the fan's eyes with a ripping run around the topside from the rear.
The races only caution flag unfurled with four laps to go when Krimes fell out of contention, breaking in the second corner.
The race that many thought may develop between Montieth and the leaders on the restart never materialized over the final two miles as Dietrich drove away at the new green for his second lidlifter win having taken his first in 2012.
The victory was Dietrich's 10th at the historic oval.
Buckwalter rode home second followed by Montieth, Mark Smith and 12th starter Greg Hodnett.
Sixth through 10th went to Lance Dewease, Brent Marks, Freddie Rahmer, Lucas Wolfe and Cory Haas.
Heats for the 23-car field went to Krimes, Dietrich and Wolfe.
Dickson etched his name in the Williams Grove super late model record books for the first time in his career by holding off Gary Stuhler the entire way in the late model main.
Jeff Rine rode third for the entire distance as did Jerry Bard in fourth.
York's Rick Eckert started 10th in the field and drove up to fifth at the finish.
Sixth through 10th went to Jason Covert, Kyle Hardy, Dylan Yoder, Gene Knaub and Ross Robinson.
Heats for 17 cars in action went to Dickson and Eckert.
March 27, 2015 Feature Finishes:
410 sprints, 25 laps: 1. Danny Dietrich, 2. Steve Buckwalter, 3. Brian Montieth, 4. Mark Smith, 5. Greg Hodnett, 6. Lance Dewease, 7. Brent Marks, 8. Freddie Rahmer, 9. Lucas Wolfe, 10. Cory Haas, 11. Rick Lafferty, 12. Brock Zearfoss, 13. Austin Hogue, 14. Glenndon Forsythe, 15. Rodney Westhafer, 16. Wayne Dadetto, 17. Alan Krimes, 18. Ryan Smith, 19. Nicole Bower, 20. Aaron Ott, 21. Pat Cannon, 22. Ryan Wilson, 23. Brandon Rahmer
Late models, 20 laps: 1. Nick Dickson, 2. Gary Stuhler, 3. Jeff Rine, 4. Jerry Bard, 5. Rick Eckert, 6. Jason Covert, 7. Kyle Hardy, 8. Dylan Yoder, 9. Gene Knaub, 10. Ross Robinson, 11. Andy Haus, 12. Coleby Frye, 13. Derrick Casner, 14. Chris Casner, 15. Pancho Lawler, 16. Tim Wilson, 17. Mike Lupfer