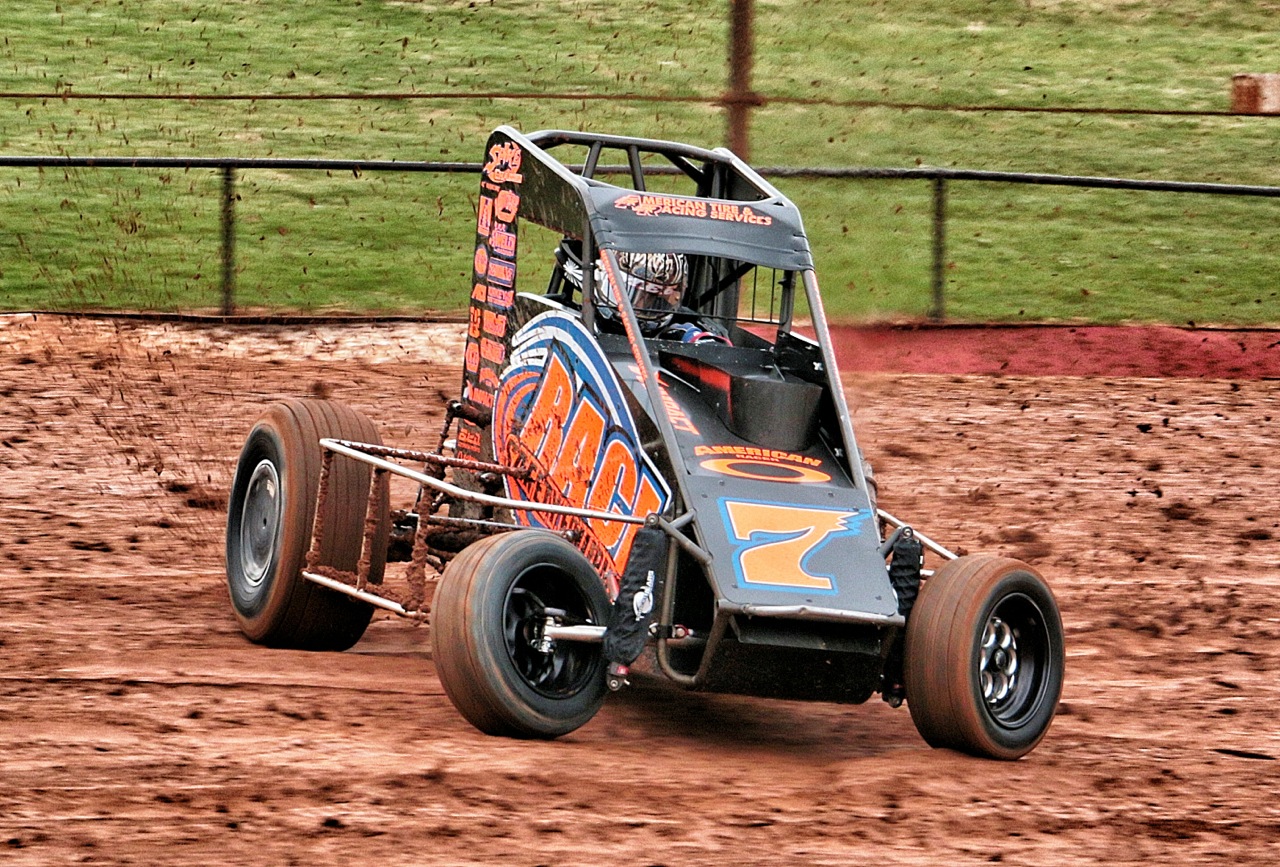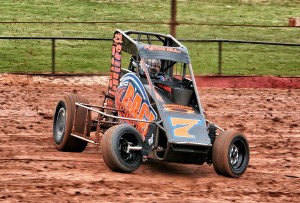 From Valvoline Raceway
Sydney, AU — (April 5, 2015) — This Saturday night at Valvoline Raceway sees the curtain come down on the 10th anniversary running of the "Speedcar Super Series" as the points battle between Sydney's Nathan Smee and Newcastle's Adam Clarke intensifies.
Chipping Norton throttle stomper Nathan Smee has a narrow lead coming into the final round but the bad news for his rivals is that he absolutely screamed away from the field to win the previous round at Archerfield Speedway in Queensland two weekends ago.
He lapped up to 9th place in the 22-car field.
Back-to-back Australian Champion Adam Clarke finished fourth at Archerfield after issues with his racecar prevented a more 'Clarke-like' charge through the field.
Clarke did however put in a commanding performance to win the Australian Championship at Warrnambool in Victoria as he handsomely showed Smee the way home.
As the duo take the ongoing rivalry to their home track Valvoline Raceway (Parramatta) this Saturday night the gloves will well and truly be off as "the Hunter Valley Hurricane" Clarke tries to mow down Smee's skinny 337 point margin.
And he can win.
There's the $3,000 winner's prize plus a chassis kit, bonus money and incentives that total over $8,000 on the line.
"Nathan and Adam have really been in a class of their own over the last few weeks," says SSS organizer and Speedcar aficionado Ken Jenkins, "when you see Nathan at Parramatta he's often so dominant that you really wonder who can stop him. But then you have Adam (Clarke) here, plus Newcastle's Matt Smith and a host of other Sydney, Queensland and Newcastle stars and you realize that can anything can happen on the night."
Queensland duo Brett Thomas (who is also the defending champion of the Speedcar Super Series) and 17-year-old star of the future Rusty Whittaker will head down south for the big finale.
They'll be in for a hostile reception however from the fleet of Sydney and Newcastle stars including Parramatta specialist and third place in the series Troy Jenkins and his younger brother Darren.
Newcastle drivers Matt Hunter, Dean Meadows, Cameron Restall plus ACT's Michael Stewart and series hard chargers Mitch Brien, Aidan Corish (who is back from debilitating injuries and showing both huge courage and significant speed) Paul Murphy, Jaimie McKinlay, Bob Jackson, Matt Jackson, teenager Braydan Willmington (Marulan) Anthony Collins, Andy Hassan, Sprintcar Track Championship winner James Thompson and many others will look to show their wares against the best in the business.
The format for racing on the night includes qualifying (time trials) two-heat races per driver, a Pole Shuffle for the top 8 in points, a B-Main and the Championship deciding A-Main.
Saturday night's program of events includes: Legend Cars, Litre Sprints, Street Stocks and AMCA Nationals.
Gates open at 2pm.
"Pit Party" at 3-4pm
Hot laps at 5.30pm
Qualifying 6pm
National anthem and main racing 7pm
Adults $30
Concession $20
Juniors (13-15) $15
Kids 12 and under FREE
Family (2 adults/2 juniors) $70
For more information visit www.valvolineraceway.com.au or visit us on Facebook.
Valvoline Raceway is located at 21 Wentworth Street Clyde – Granville.