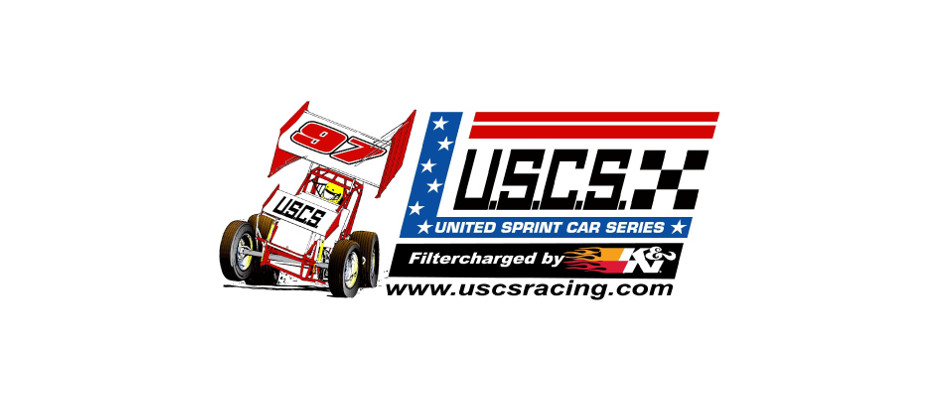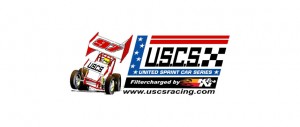 From Pete Walton
Atlanta, GA – (April 6, 2015) – The United Sprint Car Series www.uscsracing.com Outlaw Thunder Tour presented by K&N Filters kicks off its 3rd Annual Hoosier Tire USCS North vs. South Challenge Series this Friday, April 10th at the re-configured 4/10 mile Carolina Speedway in Gastonia, North Carolina, The mini-series has grown from two races in 2013 and four races in 2014 to ten events for the 2015 season. The ten event schedule includes the first ever USCS Sprint Speedweek for the USCS Southern Thunder region and a separate ten race point system that qualifies drivers for the USCS North vs. South "High Stakes Shootout" at the tenth event. The Hoosier Tire USCS North vs. South Challenge Series will visit nine different tracks in northern Georgia, North Carolina, South Carolina and eastern Tennessee from April until October when the finale concludes the 2015 mini-series schedule at Cherokee Speedway in Gaffney, South Carolina.
After the North vs. South Challenge opener at Carolina Speedway, the high-speed entourage then travels less than an hour South to Lancaster, South Carolina for Round #2 at Lancaster Speedway in Lancaster, South Carolina to complete the first of four weekends that all include two or more events.
The North vs. South Challenge Series next re-opens during the 2015 USCS Southern Speedweek on Thursday, July 16th at Smoky Mountain Speedway in Maryville, Tennessee for Round #3. On Friday, July 17th the series makes a Round #4 stop at historic Boyd's Speedway in Ringgold, Georgia for Round #4 of the Challenge Series. The first USCS Southern Sprint Speedweek and North vs. South Challenge Series makes their final stops of the weekend at the D-shaped tri-oval of the famed Dixie Speedway in Woodstock, Georgia.
On the following weekend, the North vs. South Challenge Series and the USCS Southern Sprint Speedweek make their first ever appearance on Thursday, July 23rd at the ¼ mile East Lincoln Speedway in Stanley, North Carolina for Speedweek Round #4 and Challenge Series Round #6. The Friday, July 24th event has yet to be announced, but, the Saturday, July 25th USCS Southern Speedweek finale and North vs. South Challenge Series Round #8 are set for Fayetteville Motor Speedway in Fayetteville, North Carolina.
Over $125,000 in total prize money is guaranteed for the ten events. It is possible for one driver to be able to win over $23,500 including bonuses for the ten mini-series races. All ten events pay at least $2000 to win. There is a North vs. South mini-series point's system that will award starting positions to the top five drivers from the North and the top five drivers from the South (who have participated in at least 70% of the events) a starting spot in the special "High Stakes Shootout" event to be held at the final event. Additionally each night's Hoosier Tire North vs. South USCS North vs. South Challenge Series event will award USCS National Championship points as well as USCS Southern Thunder Tour regional Championship points.
For further USCS info including a complete United Sprint Car Series Outlaw Thunder Tour schedule and competition rules, etc please visit the series official website at www.uscsracing.com or call the USCS office at 770-460-7223 or 770-865-6097.