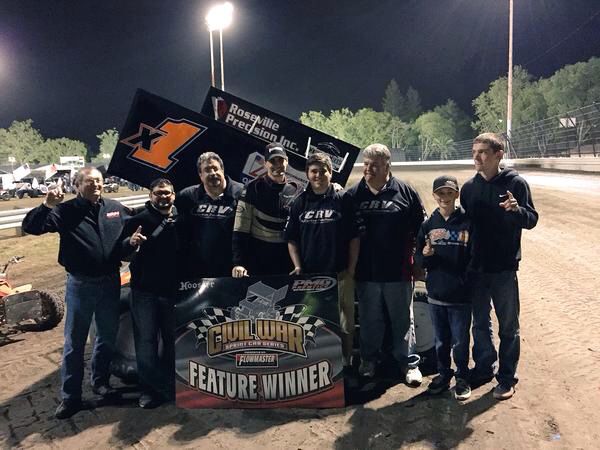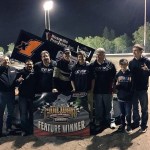 From Peterson Media
Saturday night in Calistoga, CA Three-Time Civil War Series Champion, Sean Becker, climbed aboard the potent Friends and Family Racing No. x1 machine, and picked up his second career Calistoga Speedway in the series' first visit at the speedway since 2012.
"I just can't believe how fortunate I am to join such a great group of guys, and be so fast right out of the box," Becker said.
With a light count of 15 cars on hand for the return of the Calistoga Cup, Becker timed the FnF Racing No. x1 machine in second quick to Rico Abreu, before picking up a third place finish in heat race action.
Moving into the night's dash, the Roseville, CA driver would start third, and finish in the fourth spot, putting him in the second row for the 25-lap A Main event. When the race came to life, Becker moved to the high side of the speedway, as he got by Dominc Scelzi exiting turn two, and began his race long pursuit of Shane Golobic.
With a lap five caution the lone stoppage in the race, Becker was on the prowl, as Golobic's large lead found him in lapped traffic. Closing in on the leader, Becker stalked Golobic and waited for his chance to pounce, and that came with five to go as they headed down the front stretch.
Jumping into the lead, Becker would never look back as he would hit his marks around the big, slick speedway as he picked up his second career win at the famed ½ mile.
"To win at a historical track like Calistoga is beyond emotional for me," Becker added. "To gel, and show so much speed so quickly makes me even more proud to be a part of this Friends and Family racing team."
Becker would like to thank Mike's Hard Lemonade, Cherry Street Mini Storage, Menne Ranch Hay Inc., Astro Titanium, Ponybracket.com, Shaver Racing Engines, FK Rod Ends, and K&N for their support in 2015.