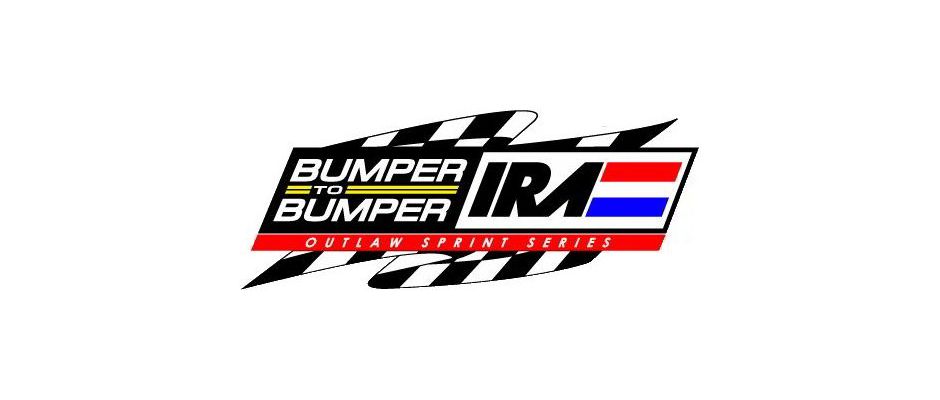 From IRA
Beaver Dam, WI — (April 22, 2015) — With the first event of the 2015 racing season in the books, the Bumper to Bumper IRA Outlaw Sprint Series now heads to Beaver Dam raceway for its next two shows. The first event will take place this coming Saturday April 25th with the running of the Jim Wipperfurth Memorial.
The banked, third-mile, clay oval was one of the favorite tracks on the circuit for young charger Phillip Mock last season. One year ago Mock scored his first career IRA victory in the season opening show at Beaver Dam Raceway and then followed that up with his season a-main win a couple weeks later at the track. Mock undoubtedly would like to see a repeat of his performances last season in the upcoming Beaver Dam contests.
In the other completed Beaver Dam show during the 2014 season, Scotty Thiel nailed down a victory. Thiel's win it was the only win by a rookie last year. Like Mock, Thiel won't mind a little déjà vu when the checkered flag fall this Saturday at Beaver Dam.
This year season opening event for the Bumper to Bumper IRA Outlaw Sprints took place at LaSalle Speedway. Seven time, and defending champion Bill Balog showed he's showing no signs of slowing down, besting a stout field of 40 drivers to earn his fourth straight IRA victory at the that track. Balog was able to outrun Bill Rose of Plainfield, Indiana by six car lengths to take the win, giving IRA drivers two of the three podium positions. Brad Loyet a regular on the American Sprint Car Series tour, kept IRA from a sweep of the podium by finishing third. Ironically Rose was also runner-up in last seasons opening event, though that contest was at Beaver Dam.
Both Rose and Balog will be in attendance at Beaver Dam this coming weekend in a battle for supremacy atop the standings.
Jordan Goldesberry came out of the past weekend with a pair of fourth place finishes. He claimed forth with MOWA the night before the IRA event. and followed that up with a repeat fourth place performance with the Bumper to Bumper IRA Outlaw Sprints at LaSalle. Over the past couple years Goldesberry has placed himself in position to win on several occasions, and a strong start this year seems to be an indicator that a victory lies ahead in the near future for the young charger from Springfield, IL.
Another IRA regular off to a strong start is Beaver Dam native Russel Borland. Borland spent the majority of the opening contest at LaSalle running in the top five before being pushed out to the top groove. Borland was able to hang onto a top ten run, finishing eighth.
A good number of drivers are expected to make their first appearances of the 2015 season at this weekend's Beaver Dam show.
Among them will be Mike Reinke who was among the fastest drivers late in the season last year.
Michael Decker will be returning to action after a racing related injury halted his 2014 season. Allen Hafford, is also slated to make a return to action after an accident halfway through last season cut his year short. Other driver expected to make their first run of 2015 include former two-time series champion Travis Whitney, and Nick Alden who had taken the 2014 season off to build a new car.
IRA rookie of the year candidates Kyle Marten, Josh Walter, Steve Muth, and Rick Kelsey are expected to continue to battle for rookie honors. A fifth rookie, Trey Datweiler was collected in an accident at LaSalle, and they will have a busy week if they are to make the Beaver Dam show.
Other IRA regulars expected include local favorites Scotty Neitzel, and Jeremy Schultz along with a host of others including Ben Schmidt, Scott and Dave Uttech, Blake Nimee, Kris and Dennis Spitz, Wayne Modjeski, Jason Johnson and Brandon Thone.
Action at Beaver Dam raceway this Saturday night will also include Street Stocks and Legends cars. In the event of rain the contest will be held starting at 5:00pm on Sunday.
Tickets are just $20 for adults, $10 for students age 6-11 and kids 5 and younger are free. Qualifying begins at 6 p.m., racing at 6:30 p.m.
Event information can be found on the Beaver Dam Raceway website at www.wismotorsports.net or by calling the track at (920) 887-1600. Beaver Dam Raceway is located on Racetrack Road just east of the intersection of Hwy 151 and 33 in Beaver Dam, Wisconsin.
For more information on the IRA Outlaw Sprints check out the tour website at www.irasprints.com or by logging onto the series Facebook page at www.facebook.com/irasprints the series is also on twitter at #IRA_sprints.
The IRA Sprints are presented by its long time supporting series partners. The series support is led by title sponsor Bumper to Bumper Auto Parts & Service Centers, and associate series partners Osborn & Son Trucking, TW Metals, Hoosier Tire, Cedar Creek Motorsports, Cummins Onan, and Carriage Auto Body