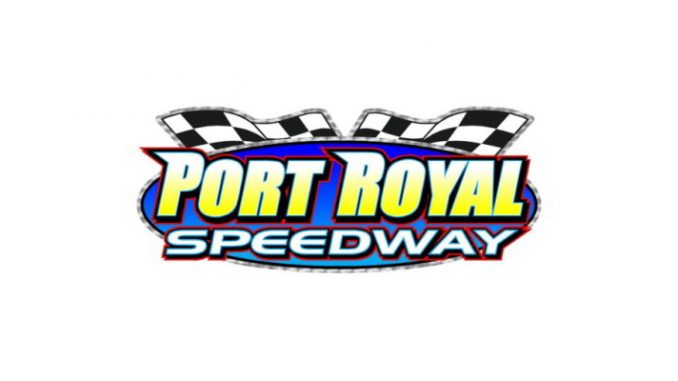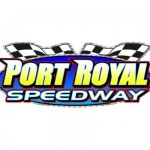 From Port Royal Speedway
Port Royal, PA — (May 2, 2015) — Steve Buckwalter held off Lucas Wolfe to win the 410 sprint car feature Saturday night at Port Royal Speedway to score his second career victory at the oval.
And in the 18-lap 305 sprint feature local driver Jake Waters took the victory on his birthday.
Buckwalter started third in the 25-lap 410 sprint main and made quick work of the front row on the start, driving by Blane Heimbach and Rick Lafferty in the first and second turns to take the lead on the backstretch.
Lafferty tried coming back on Buckwalter after he got control but repeated low dives in the first turn proved unsuccessful for the defending track champion.
A restart on the fifth lap found Heimbach in third and eighth starter Lucas Wolfe up to fifth.
The running order was the same with nine away when another caution flag regrouped the field but this time Wolfe went to work when action resumed, as did Heimbach.
Both drivers advanced a spot at the front on the 10th circuit and Wolfe still wasn't done.
He motored by Lafferty on the 11th tour and then went into second over Heimbach with 12 laps to go.
Wolfe methodically started cutting down Buckwalter's advantage of some 2.5 seconds lap after lap after assuming second but after narrowing the margin to a half-second, he was no longer able to close.
Instead, Buckwalter maintained his lead and pulled it back out to one second before the finish.
Wolfe was second followed by Heimbach, Lafferty and Ryan Taylor.
Sixth through 10th went to Doug Esh, Logan Wagner, Dylan Cisney, Davey Sammons and Kevin Nouse.
Heats went to Taylor, Wolfe and Lafferty.
Jake Waters drove to his birthday win in the 305 sprints for his second career triumph at the oval.
Waters was the class of the field throughout the affair, staying ahead of Bill Jones Jr. to the finish.
James Pryde, Zach Newlin and Randy Kaylor rounded out the top five.
Sixth through 10th went to Sean Kirkpatrick, Nathan Gramley, Jeff Miller, Marcus Defreitas and Reed Thompson.
Keep up to date with all the latest speedway news and information by visiting the oval's official website at www.portroyalspeedway.com or by visiting the track on Facebook or Twitter.
Race Results:
Feature Finishes
5/2/15
410 sprints, 25 laps: 1. Steve Buckwalter, 2. Lucas Wolfe, 3. Blane Heimbach, 4. Rick Lafferty, 5. Ryan Taylor, 6. Doug Esh, 7. Logan Wagner, 8. Dylan Cisney, 9. Davey Sammons, 10. Kevin Nouse, 11. Nate Snyder, 12. Mike Wagner, 13. Dave Ely, 14. Curt Stroup, 15. Wayne Dadetto, 16. Joey Hershey, 17. Tyler Bear, 18. Trenton Sheaffer, 19. Dustin Baney, 20. Karl Baker, 21. Daryl Stimeling, 22. Dave Hahn, 23. Brock Zearfoss, 24. Jessica Anderson
DNS: Andy Haus
305 sprints, 18 laps: 1. Jake Waters, 2. Bill Jones Jr., 3. James Pryde, 4. Zach Newlin, 5. Randy Kaylor, 6. Sean Kirkpatrick, 7. Nathan Gramley, 8. Jeff Miller, 9. Marcus Defreitas, 10. Reed Thompson, 11. Ken Duke, 12. Cale Reigle, 13. Tom Worrick, 14. Drew Ritchey, 15. Cory Thornton, 16. Jonathan Jones, 17. Erin Statler, 18. Cody Hackenberry, 19. Mike Alleman, 20. Dave Guss Jr., 21. Darren Miller
DNS: Jason Bergstresser, John Martin, Jim Kennedy