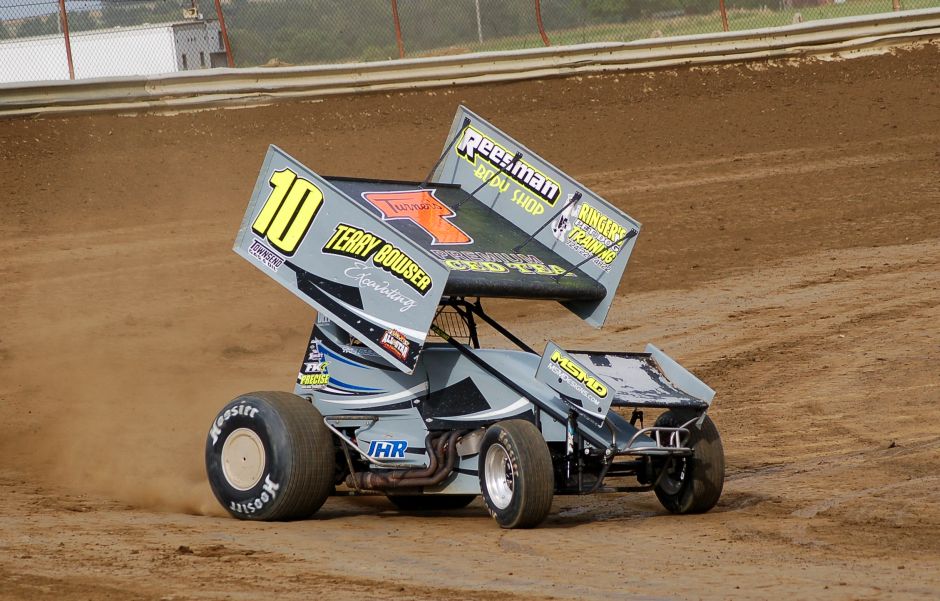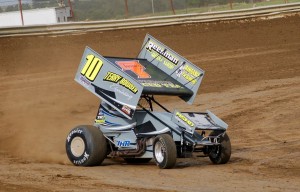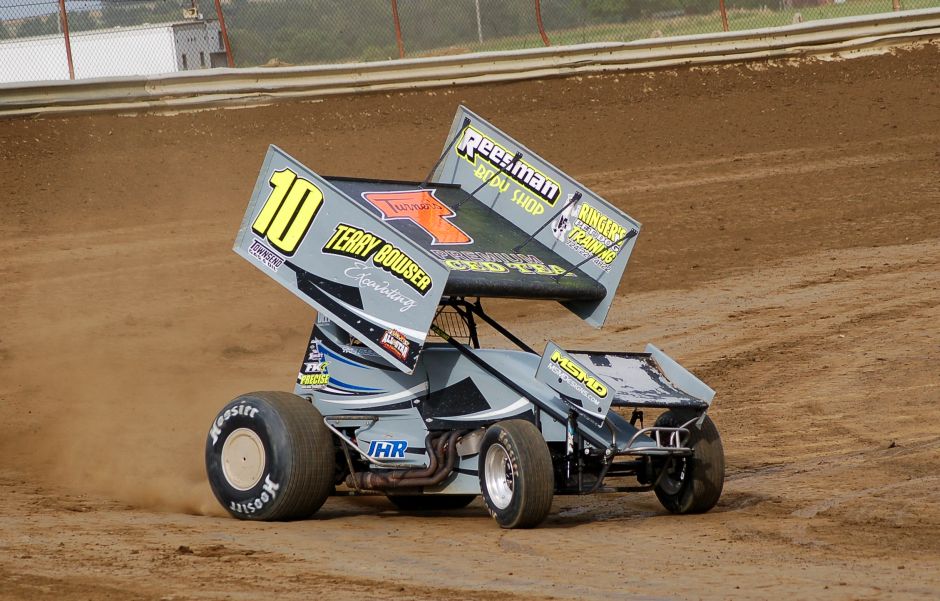 From Carl Browser Racing
In only their third race of the season, Carl Bowser and the CBR #10 team were able to celebrate their first win in 2015 on Friday, May 8th at Lernerville Speedway. The victory is Bowser's 22nd career victory and 15th at the 'Action Track'.
"We have a great team between our crew and our partners and I'm excited to see the results reflect that," Bowser said. "It was fun to be able to get our first win of the year at Lernerville on a great track surface. The fans here really support us and we appreciate that."
The 2014 Lernerville Speedway track champion was able to best the competition by nearly four seconds, with A.J. Flick and Brandon Matus finishing second and third. He finished sixth at Mercer Raceway Park on Saturday, May 9th after starting eighth.
"It feels silly to say that we really needed a win after only two races but I really think it'll help us get the momentum going in a positive direction for this season," Bowser said. "We've had a slow, humbling start to 2015 in terms of results between rain-outs, a DNF our first night out and losing brakes on our rig on the way to a show."
Saturday was Bowser's first time at Mercer Raceway Park in 2015. And while his focus was on the track, fans in the Pittsburgh market were able to see him elsewhere: on television during the NASCAR race at Kansas Speedway. Marketing partner Turner's Premium Iced Tea's 'Fueled by Turner's' commercial, featuring Bowser, hit the big screen for the first time.
"It was pretty surreal to be a part of something that well-produced," Bowser said. "Kristin (Swartzlander of DirtyMouth Communications) has been a part of these shoots before and really prepared me for the process, but I had no idea the finished product would turn out like it did. Hats off to Nicholas and the Turner's team."
The commercial will air during NASCAR broadcasts in select zones in the Pittsburgh, Pennsylvania market as well as additional action sports programming throughout the summer and fall. The commercial can also be seen through both Turner's and Bowser's social media platforms or on YouTube at https://www.youtube.com/watch?v=UrGDmFkH2qs.
The Carl Bowser Racing team would like to thank their 2015 marketing partners: Terry Bowser Excavating, Turner Dairy Farms, Reeseman Body Shop, Ringer's Pet Dog Training, MSMDesigns, Precise Racing Products/Hoosier Tire Mid-Atlantic, DirtyMouth Communications, Townsend Gas and Oil, Precise Tool and Die, and Trinity Jewelers.
To learn more about Carl and the CBR #10 team, you can like the team's page on Facebook, follow Carl on Twitter as @CarlBowser, on Instagram, subscribe to the YouTube channel or visit CarlBowser.com. For more information, please contact Kristin at kristin@dirtymouthcommunications.com.