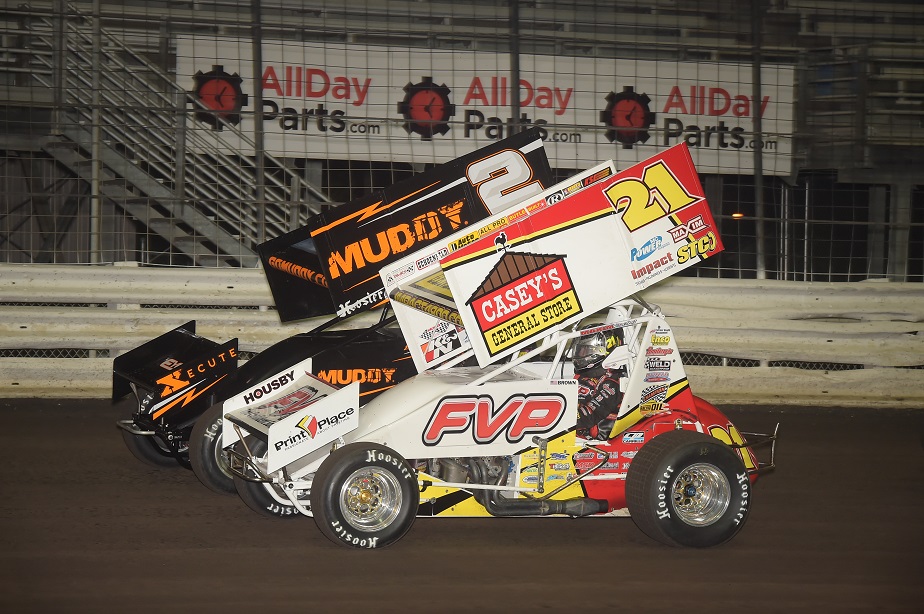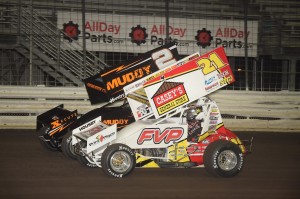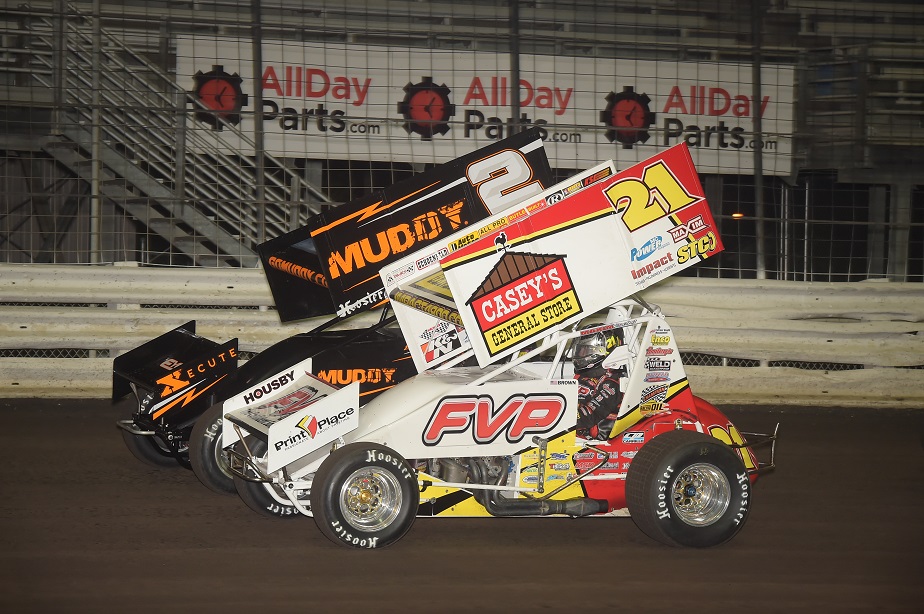 From Bill Wright
Windom, MN — (May 18, 2015) — Big money is on the line for the FVP National Sprint League this Friday night at the 8th Annual Folkens Bros. Trucking Spring Sprint Car Nationals at Jackson Speedway in Jackson, Minnesota. For starters, the winner's share will total $10,000 with $5,000 going to second. More cash will be sprinkled throughout not only the night's program for the NSL, but also for the Danny Williams Memorial featuring the Last Deck 360 sprint cars ($1200 to win) and the Bohls Small Engine and Marine Sport Mods ($600 to win). Even fan giveaways will total over $1000!
Added Contingencies
In addition to the regular FVP National Sprint League contingencies, cash will be handed out to all competitors in the heats and the Folkens Bros. Trucking Dash. Heat winners will get $200 from Ben's Bargain Barn. All other cars starting a heat will receive $40. Heat sponsors include Ben's Bargain Barn, Ed VanderBrink Trucking, Zomer Trucking, Ron Schouwenburg, BGI Trucking, Mihm Trucking, Arrow Manufacturing, Value Added Pork Market, Beef Corp and Tailgaters.
The Folkens Bros. Trucking Dash will pay $100 cash to all participants.
A main purse sponsors include Folkens Bros. Trucking, Weikert Livestock, Matt's Repair, Mike Viss, S&T Trucking, Dammer Trucking, Todd's Beer Cave, Scholten Trucking, F&F Trucking, Gerber Buldiners, BGL Livestock and several anonymous donors.
In addition to this great purse, Folkens Bros. Trucking will also be giving away two Right Rear Tires, two Front Tires and a two New Rear Rims.
Fan Giveaways!
The fans will not walk away empty handed! Starr Enterprises and Tim Malloy will be giving away ten $25 gas cards. Heser Auto and Detailing will present wash and wax gift certificates. Tailgaters of Brandon, South Dakota will present six $25 gift certificates. Extended Ag Service will be giving away a Gas Grill. There will be sweatshirts from Folkens Bros. Trucking, and gift certificates from Blue Stem Steakhouse of Luverne, Minnesota.
The FVP National Sprint League has a big Memorial Day weekend planned in the Upper Midwest, not only at Jackson, but at the Huset's Speedway in Brandon, South Dakota on Sunday.
Danny Lasoski leads the NSL point standings heading into the weekend. "The Dude" picked up his first NSL win on May 9 at the Knoxville Raceway. Expected to lead the rest of the FVP National Sprint League contingent are three-time and defending Folkens Bros. Trucking Spring Nationals champion, Brian Brown, two-time Jackson Nationals champion Terry McCarl, 2006 Jackson Nationals champion, Dusty Zomer, two-time "King of California" Tim Kaeding, five-time Huset's Speedway champion, Mark Dobmeier, nine-time Australian World Series Sprintcars titlist, Brooke Tatnell, Minnesota's own Davey Heskin, seven-time IRA champion, Bill Balog, defending Knoxville Raceway champion, Ian Madsen, defending JSTS champion Kaley Gharst, four-time Jackson Speedway track champ Skylar Prochaska and many more!
Rico and Justin Also in the Mix
Joining the stars of the NSL this weekend, not only at Jackson, but also at Huset's will be 2015 Chili Bowl winner, Rico Abreu, who competed with the K&N Pro Series East series at the Iowa Speedway last weekend. Former Huset's Speedway champion, Justin Henderson will also be on hand as he subs in the Matt Wood Racing #17w while Bryan Clauson competes in the Indy 500.
A New Racetrack!
The ½-mile Jackson Speedway underwent an overhaul in the offseason, thanks to new track owner, Tod Quiring. Most notable may be the width of the track, which is now 80 feet wide with more sweeping corners. The track now has GPS technology on their grader. An engineering firm designed the new configuration, with the help of Knoxville Raceway's Chris Dunkin. The coordinates used by the equipment will allow the track to keep its configuration with a uniform twelve degree banking week in and week out. Agricultural equipment is provided by the AGCO Corporation of Jackson.
Also, the track and the entire infield was tiled, and a two and a half acre holding pond has been constructed. In addition, a brand new MUSCO Lighting system has been installed. Fans returning to Jackson Speedway will see quite a difference in the facility!
Driver Autograph Session
Arrive when the gates open at 5 p.m. as several of the FVP National Sprint League drivers will be on hand signing autographs behind the grandstands from 5-5:30 p.m.
Grandstands open at 5 p.m. on Friday. Adult tickets are $25, students age 13-17 are $20 and 12 and under are FREE. Hot laps are at 6:30 with racing to follow.