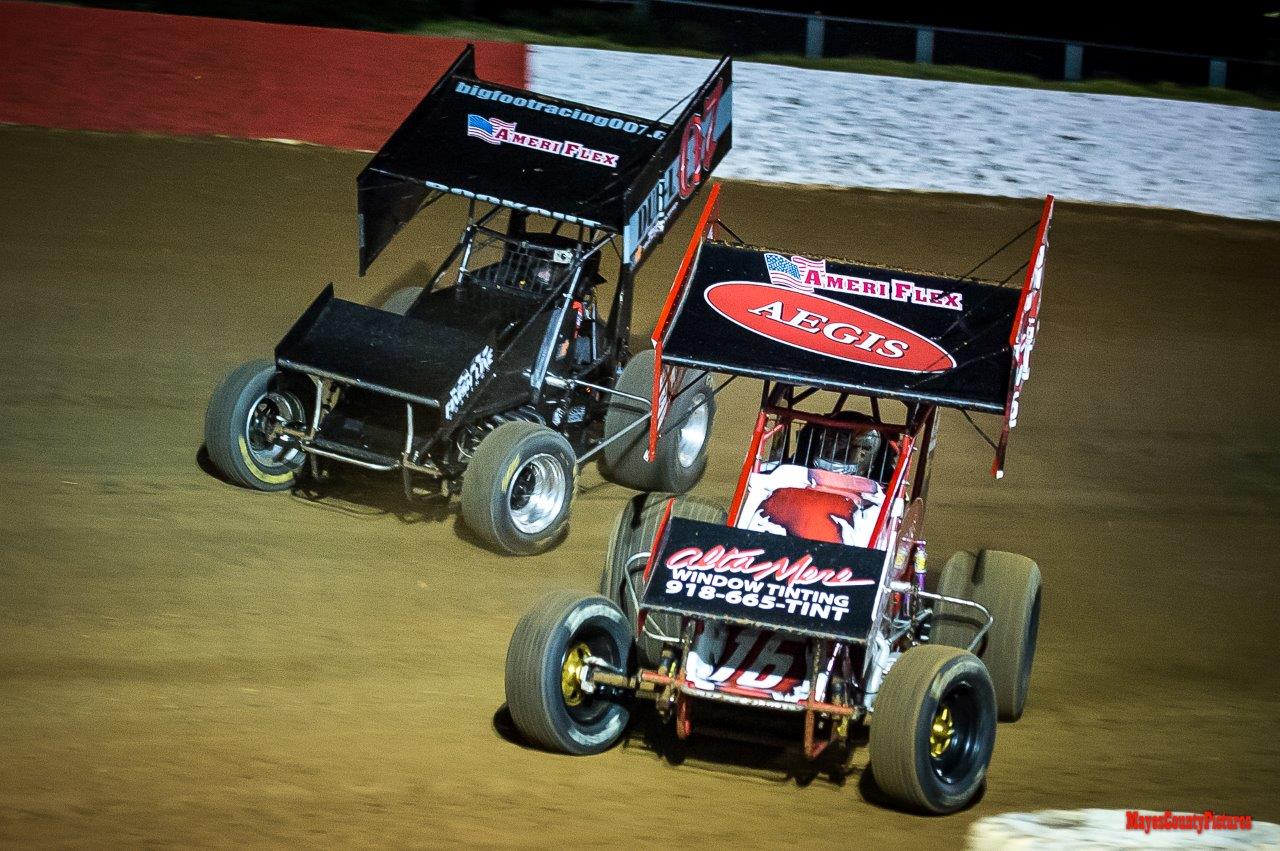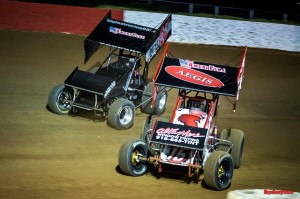 From John Lemon
Tulsa, OK — (May 19, 2015) — AmeriFlex Hose & Accessories presents round number six of the Oil Capital Racing Series 2015 sprint car season as the central plains tour moves to the Caney Valley Speedway this Saturday night for a Memorial Day holiday event paying the winner an extra 4,000 bits making for a total take of 16,000 bits.
Fans going to see the AmeriFlex / OCRS races can also take in the 11th Annual Caney Mayfest Car Show that will be located on Caney's 4th Street, just skirting the downtown district. The car show will run from 9am to 3pm and feature several hotrods and street rods of all types. This is all part of the annual Caney Mayfest which runs from Friday May 22nd through Monday May 24th.
The AmeriFlex / OCRS series is returning to the southern Kansas track after a trip there on May 2nd which saw Jamie Passmore score his first win of 2015. A new points leader will sign in as Norman Oklahoma's Sheldon Barksdale took over the coveted top spot after last week's event at the Flint Creek Speedway.
Mustang's Robert Sellers scored the win at Flint Creek Speedway for his second win of the young season. His accomplishment moved him into second place in the standings while Brian McClelland moved into third. Sean McClelland drops out of the point lead to fourth after missing last weekends action while Tulsa's Brent Bates rounds out the top five.