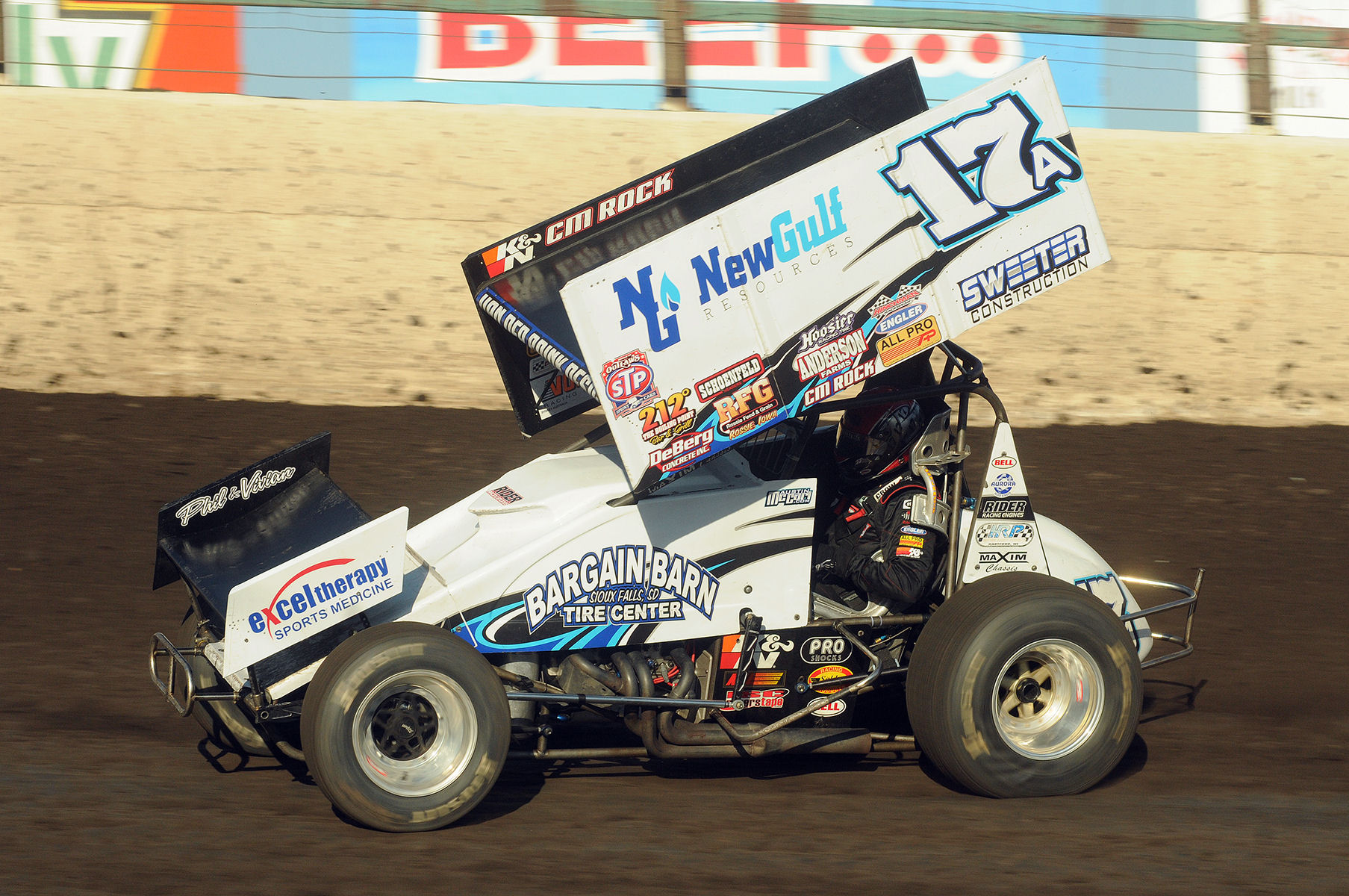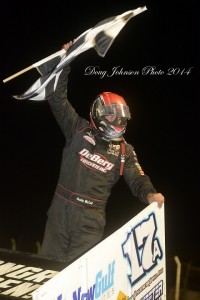 From Bill Wright
Windom, MN — (May 19, 2015) — Huset's Speedway in Brandon, South Dakota has been no different than any other track in that Mother Nature has played a big part in 2015. 410 sprint cars have yet to make an appearance at the "Home of the Professionals", but that will change in a big way this Sunday night, May 24 as Bargain Barn Tire Center presents the FVP National Sprint League!
The event will complete a two-night Memorial Day weekend showing for the NSL in the Upper Midwest. On Friday night, they head to the Jackson Speedway in Minnesota for the Folkens Bros. Trucking Spring Nationals.
Three-time Huset's Speedway champion, Danny Lasoski leads the NSL point standings heading into the weekend. "The Dude" picked up his first NSL win on May 9 at the Knoxville Raceway. Those drivers also expected include eight-time Huset's track champion and career feature winner, Terry McCarl, five-time Huset's track champion, Mark Dobmeier, Huset's 360 season opener winner Dusty Zomer, two-time "King of California" Tim Kaeding, nine-time Australian World Series Sprintcars champion, Brooke Tatnell, seven-time IRA champion, Bill Balog, defending Knoxville Raceway champion, Ian Madsen, $10,000 2014 Huset's Dollar Loan Center winner Austin McCarl, former Huset's track champion, Lynton Jeffrey and many more!
Joining the stars of the NSL this weekend at Huset's and Jackson will be 2015 Chili Bowl winner, Rico Abreu, who competed with the K&N Pro Series East series at the Iowa Speedway last weekend. Former Huset's Speedway champion, Justin Henderson will also be on hand as he subs in the Matt Wood Racing #17w while Bryan Clauson competes in the Indy 500. Several other invaders are expected to challenge the best of the FVP National Sprint League!
Adult tickets are $28, Juniors 8-14 are $5, and 7 and under are FREE! Free Junior tickets are available at Arby's locations in Sioux Falls. Bolte's Rolloff Service Street Stocks, Hobby Stocks and Micro Sprints are also on the card. Race time is 7 p.m.! For more information on Huset's Speedway, visit www.husets-speedway.com!