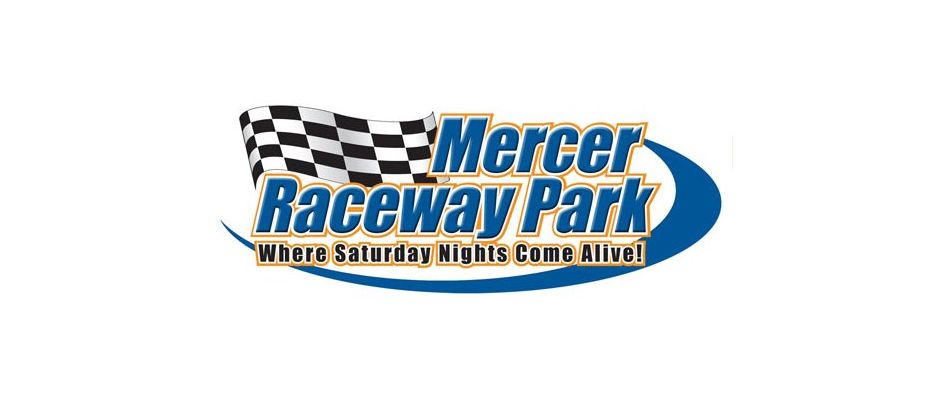 From Mercer Raceway Park
Mercer, PA — (June 13, 2015) — Heavy rains overnight forced the postponement of the Auto Racers for Kids charity race, presented by Bonnell's Rod Shop. The event has been rescheduled to August 22 at Mercer Raceway Park.
Next week, the Park will hold its Mid-Season Championships. Double points will be on the line in all six divisions that make up the Saturday Night Live! racing program. In addition, this event will be the Meet Your Heroes Night! Come out to get photo opportunities, autographs and more, as you will be able to mingle with the drivers before the feature events take place.
The closest championship contest is in the 410 Sprint Car ranks. You could throw a blanket over Brandon Matus, Eric Williams, Jack Sodeman, Jr., and Adam Kekich. Matus has 234 markers, while Kekich has 231! Rod George sits fifth, at 203 points, and if the luck comes his way, he could make a big move in the standings for the 4 Your Car Connection and World of Wheels crown.
The Bonnell's Rod Shop Outlaw Sprint Warriors has a new points leader. Cody Bova not tops the chart. George Hobaugh, Jr. is second. Quite a way back is C.J. Jones, Evan Kornbau and Darin Gallagher complete the top five.
Tommy Kristyak has led the way in the Approved Toilet Rentals 358 Modifieds from the first night of the season. He has a 25 point margin over Jimmy Holden. J.R. McGinley and Kyle Fink are locked in a battle for third. Lonny Riggs is within striking distance, and a good finish Saturday could get him closer to the front.
The Precise Racing Products Stock Cars has become a two-horse race between Curtis J. Bish and Ryan Moyer. Gary Miller, Jr., Tim Burns, and Pat Fielding are other top runners in this competitive class.
Mark Marcucci enters the Mid-Season Championships with the biggest advantage over his rivals in the Rock Concrete Supply Modified Lites. Jacob Bova, Shane Webb, Bill Stivason, and Mike Flockerzi will do their best to close the gap.
Tyler Fulton is on a mission to get his first point championship in the Eperthener's Auto Wrecking and Ray's Racing Collectibles Mini Stocks. He leads Caleb Hickok by 20 counters, and Steve Longwell, Sr. by 22. Steve Longwell, Jr. and Shane Shook could make advances with storng runs.
Mercer Raceway Park will have its annual Patriot Night on June 27, with Fireworks presented by Pizza Joe's.
Remember that you can get alerts regarding the cancellation of any racing event at Mercer Raceway Park sent directly to your smartphone or other electronic device. To register, please go to the track's website, www.mercerracewaypark.com, click on the icon for RainedOut.com, and follow the easy steps.
About Mercer Raceway Park: Mercer Raceway Park is a 3/8-mile dirt track located minutes from both Interstate 79 and 80 just off Route 19 on Fairground Road in Mercer, Pa. Dirt track racing and quality family entertainment are presented weekly from late March through late September. For more information, check out www.mercerracewaypark.com, www.twitter.com/mercerraceway, or www.facebook.com/mercerracewaypark.