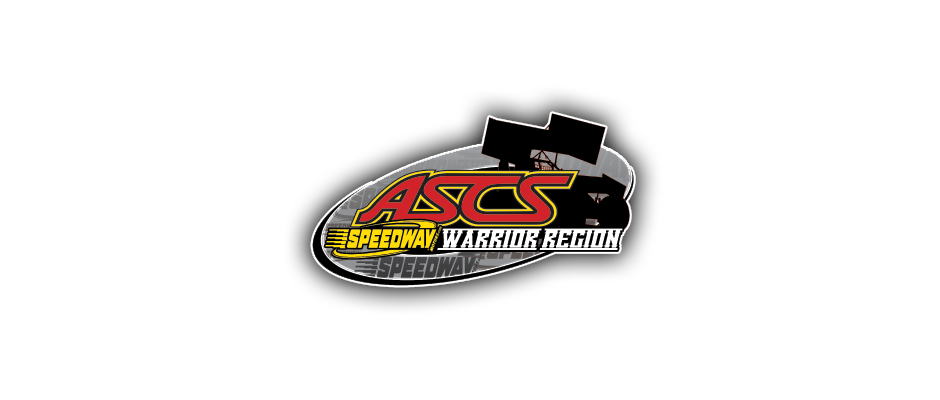 From Bryan Hulbert
Cameron, MO — (June 19, 2015) — For the fourth time against the Speedway Motors ASCS Warrior Region, Austin Alumbaugh stood in Victory Lane, topping action at the Budweiser Shootout at the U.S. 36 Raceway in Cameron, Mo.
Jay Russell crossed second with Stu Snyder third. Mitchell Moore and Ricky Stangl made up the top-five.
Evan Martin, J. Kinder, Taylor Walton, J.R. Topper, and Corey Nelson completed the top-ten. J.R. Topper pocketed an additional $250 from the night's 50/50 draw for being the Hard Charger. Action was halted on Lap 20 for a crash involving Jonathan Cornell, who was running second before contact with the wall sent the No. 28 flipping.
Heat Races were worth $500 to win with Jonathan Cornell, Ricky Stangl, and Evan Martin each collecting.
The Speedway Motors ASCS Warrior Region heads for the Lucas Oil Speedway to take on the Lucas Oil ASCS presented by MAVTV American Real on Saturday, June 20.
For continued updates, log onto http://www.ascsracing.com.
Race Results:
Speedway Motors ASCS Warrior Region
U.S. 36 Raceway – Cameron, Mo.
Friday, June 19, 2015
Car Count: 18
Heat 1 (8 Laps): 1. 28-Jonathan Cornell; 2. 33-Austin Alumbaugh; 3. 00-Bryan Grimes; 4. 9M-Ryan Leavitt; DNS 38-Cody Baker; DNS 4A-Jon Agan
Heat 2 (8 Laps): 1. 24-Ricky Lee Stangl; 2. 81-Stuart (Stu) Snyder; 3. 51-Mitchell Moore; 4. 20K-Kevin Ulmer; 5. 27-Danny Thoman; 6. 34-Corey Nelson
Heat 3 (8 Laps): 1. 4-Evan Martin; 2. 76-Jay Russell; 3. 93-Taylor Walton; 4. 88-J Kinder; 5. 92J-J.R. Topper; 6. 75E-Brock Elliott
A Feature (25 Laps): 1. 33-Austin Alumbaugh[3]; 2. 76-Jay Russell[4]; 3. 81-Stuart (Stu) Snyder[5]; 4. 51-Mitchell Moore[2]; 5. 24-Ricky Lee Stangl[7]; 6. 4-Evan Martin[8]; 7. 88-J Kinder[10]; 8. 93-Taylor Walton[9]; 9. 92J-J.R. Topper[14]; 10. 34-Corey Nelson[15]; 11. 00-Bryan Grimes[6]; 12. 9M-Ryan Leavitt[11]; 13. 20K-Kevin Ulmer[12]; 14. 28-Jonathan Cornell[1]; 15. 27-Danny Thoman[13]; 16. 75E-Brock Elliott[17]; 17. (DNF) 38-Cody Baker[16]; DNS 4A-Jon Agan