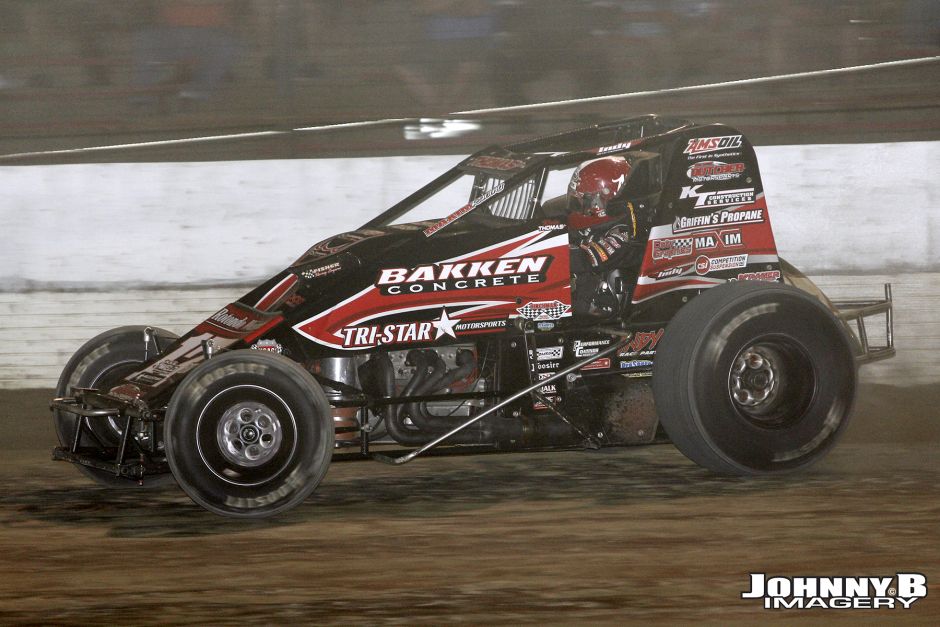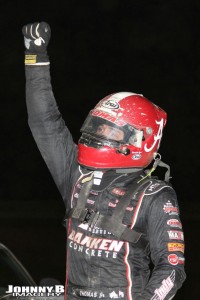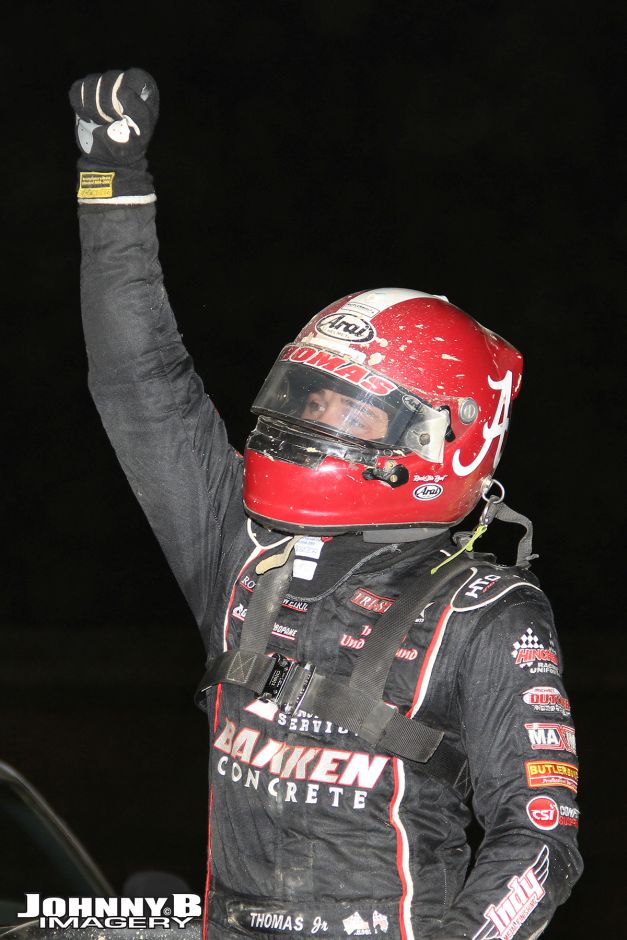 Plymouth, IN — (June 24, 2015) —  Alabama's Kevin Thomas, Jr.  dominated the field of 20+ OmniSource 410 Non-Wing Sprints Wednesday night at Plymouth Speedway.  The real battle on the track was for the two other podium positions between Shane Cottle and Robert Ballou, who calls Westville, Indiana home.  The two had been running all over the track trying to get track position.  A red flag for CJ Leary, who flipped his sprint car out of turn one, set up a green-white-checkered finish to give the pair a chance to settle the battle.  Ballou worked on Cottle for second, but didn't have enough time to make the pass.  Thomas, Jr. won the race with Cottle in second with Ballou trailing Cottle by less than 0.2 seconds for third.
"We had a Cadillac tonight," smiled Kevin Thomas, Jr.  "It was nice to stay out from and not have to pass any cars.  It was a relief to run my own race.  It was great!"
Athens Archery presented Thomas, Jr. with a bow in addition to his first place trophy.    Team VW Audi in Merrillville was also a proud presenting sponsor of Wednesday night's action.