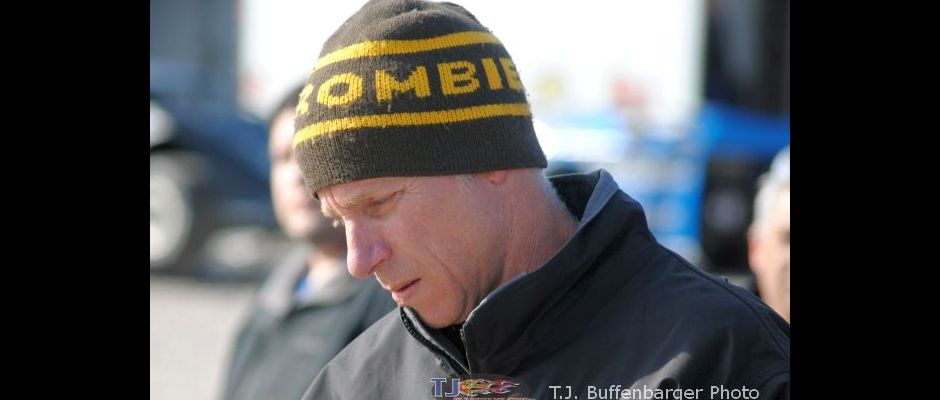 From Williams Grove Speedway
Mechanicsburg, PA — (September 25, 2015) — Stevie Smith will be looking for a little redemption when the Williams Grove Speedway National Open rolls around next Saturday. Smith was leading late in the race last year when contact from eventual winner David Gravel took him out of contention.
Smith, of Broken Arrow, Okla., tuned up for that race with a win Friday night at the Grove. His fifth Grove win in 11 starts this season was worth $4,000 in a car owned by Hall of Fame driver Fred Rahmer.
In the 20-lap main event for the 358 sprints, Chase Dietz won the feature and clinched the track championship.
The three-day World of Outlaws-sanctioned Champion Racing Oil National Open begins Thursday with a $10,000 to win show. Friday's race also pays $10,000 to win with the $50,000 to win National Open Saturday night, Oct. 3.
"All the guys behind me are running good and fast," said Smith. "I run every lap as hard as I can and the best I can and hope at the end of the night this is where we end up, but it doesn't always work out that way. We really want to win the National Open. It's one of our goals. It has been my goal for a long time since the last time I did it."
Brent Marks and Lucas Wolfe shared the front row to start the 25-lap main event. They swapped the top spot in turns one and two before Marks secured the lead.
Danny Dietrich and third starter Smith raced hard for third. Smith would get the spot with six laps down and then take second from Wolfe a few laps later.
The first caution flag flew with nine laps completed when Aaron Ott stopped. Marks picked the low side for the double-file restart.
Marks got the jump on the restart. Smith put a slider on him in turn on and momentarily took the lead, but Marks turned back under him to retake it off the corner. They were close racing into turn three and Smith would secure the lead as they completed lap 10.
"We're set up for the end of the race," said Smith. "Actually, it felt pretty good right from the beginning. I figured about half-way, if things go as planned, we'd have a good chance. The last few nights we haven't been very good so they put a new car together. It feels like the old times."
Jac Haudenschild and Brian Montieth spun in turn two bringing out the caution with 14 laps completed.
Smith pulled away on the restart as Dietrich would get by Marks for second. Sammy Swindell briefly challenged Marks for third, but couldn't make the pass.
Smith controlled the final non-stop 11 laps to pick up his fifth Grove win of the season by 0.962 seconds over Dietrich, Marks, Swindell and Wolfe. Lawrence Chevrolet point leader Greg Hodnett, Lance Dewease, Alan Krimes, J.J. Grasso and Austin Hogue rounded out the top 10.
Hodnett set fast time over the 24-car field with a lap of 16.640. Dewease, Haudenschild and Wolfe won the heat races. Wolfe also won the dash.
Kevin Nouse was holding back Dietz as they raced under the white flag in the 358 sprint feature. Nouse went low into turn one and Dietz went around the cushion. Jared Esh spun in turn two and collected Nouse bringing out the caution.
Dietz controlled the final lap to the get the win in the Godfrey No. 5 over second place point man Doug Hammaker, early leader Chandler Leiby, Adrian Shaffer and Eric Parker. Dietz was also named the Rookie-of-the-Year and received the Jerry Reigle Sportsmanship Award.
H&J Towing and Recovery will return as the major sponsor for the 358 sprint car division in 2016. This year's champion earned $1,500 out of a total point fund of over $6,000. The runner-up earned $1,100. The top 10 in final points were paid.
Dietz donated his winnings from the night and the point fund to a friend of the family that's battling cancer. He donated over $10,000 this season to various charities.
Scott Fisher, Esh and Dietz won the 358 heat races.
Sprint Car Feature (25 laps) 1. Stevie Smith. 2. Danny Dietrich. 3. Brent Marks. 4. Sammy Swindell. 5. Lucas Wolfe. 6. Greg Hodnett. 7. Lance Dewease. 8. Alan Krimes. 9. JJ Grasso. 10. Austin Hogue. 11. Pat Cannon. 12. Dave Blaney. 13. Brian Montieth. 14. Carl Bowser. 15. Rodney Westhafer. 16. Tim Glatfelter. 17. Glendon Forsythe. 18. Wayne Dadetto. 19. Nicole Bower. 20. Troy Fraker. 21. Jac Haudenschild. 22. Aaron Ott. 23. Cory Haas. DNS – Justin Henderson.
358 Sprint Car Feature (20 laps) 1. Chase Dietz. 2. Doug Hammaker. 3. Chandler Leiby. 4. Adrian Shaffer. 5. Eric Parker. 6. Brie Hershey. 7. Russell Hammaker. 8. Matt Findley. 9. Kyle Denmyer. 10. Bill Stine. 11. Nyle Berkes. 12. Rich Eichelberger. 13. Troy Wagaman Jr. 14. Amy Ott. 15. Tyler Esh. 16. Kevin Nouse. 17. Jared Esh. 18. Rick Horn. 19. Phil Walter. 20. Scott Fisher. 21. DJ Montgomery. 22. Brian Garland. DNS – Matt Cambell. Austin Kirby.