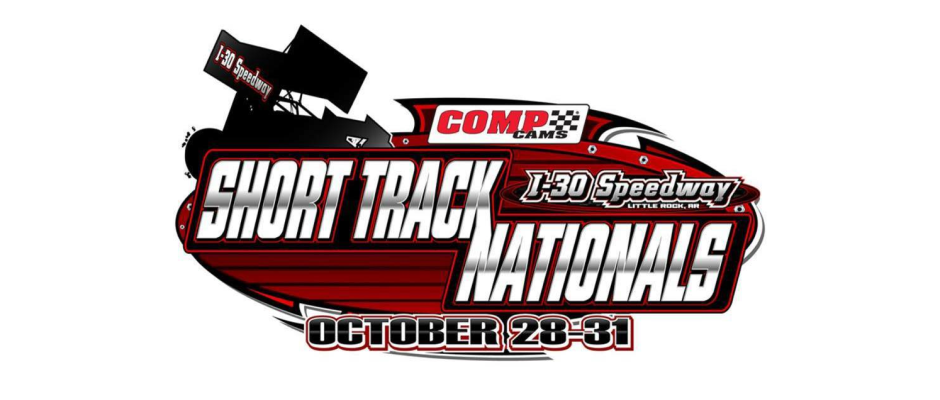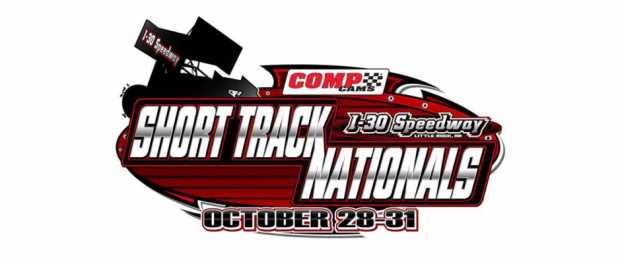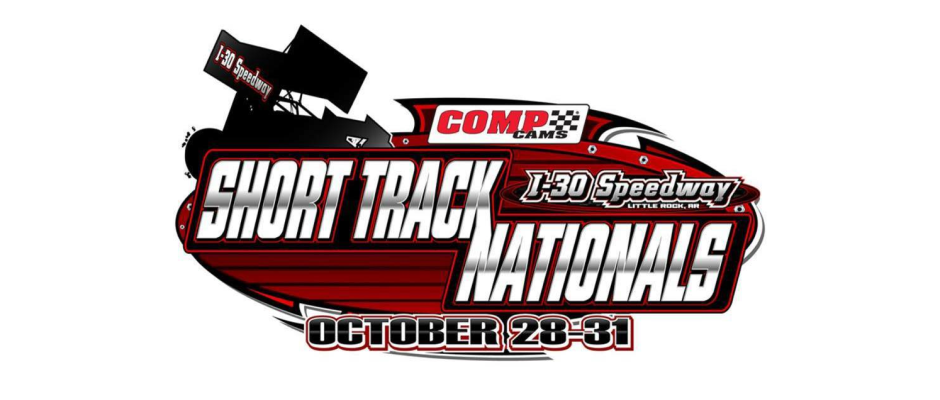 From Ben Shelton
Little Rock, AR — (October 28th, 2015) — A late-afternoon, rain shower has forced I-30 Speedway officials to cancel the 3rd Annual Short Track Open for Wednesday, October 28th.
With a good weather forecast for Thursday and Friday, but inevitable rain now predicted for Saturday, track officials have decided to alter the weekend's schedule to best accommodate fans and racers for the remainder of the 28th Annual COMP Cams Short Track Nationals presented by Hoosier Tire.
A complete $3,000-to-win/$300-to-start program will now be held on both Thursday and Friday evening. If a driver wins both nights he or she will receive a $1,000 bonus. All competitors will be permitted to race in each program. The top two finishers from each event will lock into the finale for a soon-to-be announced mega event at the facility in early Spring.
"Discussions with the National Weather Service over the past few days had given us a glimmer of hope for the weekend to be run in its entirety, but today we received unexpected, additional rain to go with no sunshine," said track promoter, Tracey Clay. "The facility will be ready for action on Thursday and Friday. However, with a poor forecast for Saturday, we want to give racers a chance to leave here with some money this weekend while also giving the fans a great show."
She concluded by saying, "We appreciate everyone's cooperation and understanding, and we are excited about the racing now on tap for this weekend."
The Tickets: Grandstand tickets are $20 per night on Thursday and Friday. Children's tickets will be available at the event only for just $2 Thursday and Friday.
Pit passes are $30 per night on Thursday and Friday.
Anyone who purchased advanced three or four day tickets should contact the I-30 Speedway ticket office at 501-455-4567 or visit the track office.
Both nights of racing action will be live with in-depth coverage on pay-per-view at www.TheCushion.com .
The Trade Show & Midway: This year's rendition of the Short Track Nationals will also include the Eleventh Annual Short Track Nationals Trade Show & Midway. Fans, drivers & crews will have the opportunity to visit vendor displays, which opens at 9 a.m. on Thursday, Friday and Saturday.
For more information regarding the 28th Annual COMP Cams Short Track Nationals presented by Hoosier Tires, contact I-30 Speedway at 501-455-4567 or check online at http://www.i-30speedway.com/shorttracknationals.html .