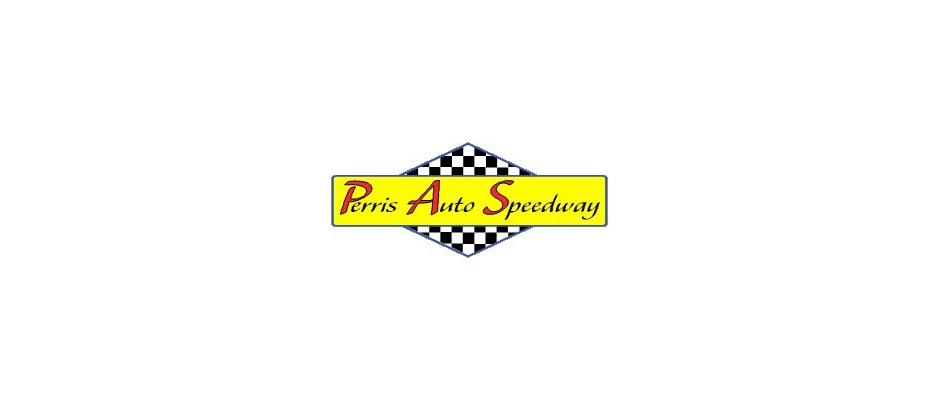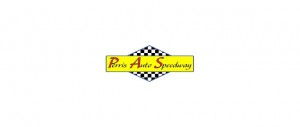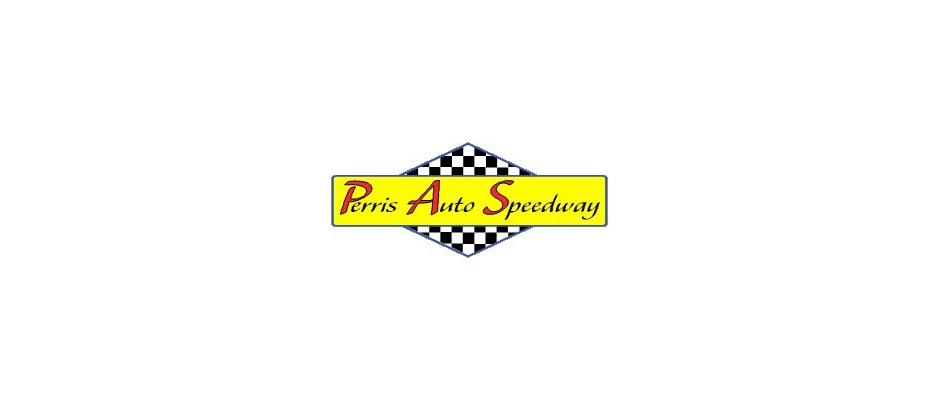 By Scott Daloisio
(Perris, CA, December 3, 2015) Fans wishing to get a jump on the 2016 season or those wishing to get that special racing gift for a family member or friend can purchase tickets for the World of Outlaws April 16th appearance at Perris Auto Speedway.   Tickets for the popular event went on sale last week. Joining the world's fastest dirt track sprint cars on the program will be the popular USAC/CRA Sprint Car Series, PAS Senior Sprints and Young Gun Sprint Cars.
The World of Outlaw Sprint Cars in their four-wide salute to the fans at the April 2015 race at Perris Auto Speedway. Please give photo credit to Doug Allen.
The April 16 show will mark the only time all year that the World of Outlaws will be appearing in the greater Los Angeles area. Fans can order tickets via telephone at 844-DIRT-TIX (844-347-8849 or by going to the World of Outlaws website http://worldofoutlaws.com/ and clicking on "Buy Tickets."
Any fan who purchases a reserved seat in advance will get a free fan pit pass. In addition to seeing the great racing, the fan pit pass will provide fans a chance to meet the drivers, get autographs, take photos and see the cars up close in the heat of the action.
2016 will mark the third consecutive year that the World of Outlaws has combined with USAC/CRA Series at the "So Cal Showdown." It affords the fans the best of both world's seeing the winged cars of the WoO Series and the traditional (non-wing) cars of USAC/CRA.
Perris Auto Speedway wants to thank its corporate sponsors. AA Lynco Painting, All Coast Construction, All Seasons Tree Repair, Amsoil, Archibald's Restaurants, Ayers Hotel and Spa, BlueLine Rentals, Budweiser, California Budget Finance, CamGuard, Champion Towing, City of Perris, Perris Com Ecco, Daytona Boat & RV Storage, Drop Zone, Edelbrock, Engine Pro, Harry's Café, HD Industries, Hoosier Tires, Horizon Solar, K&N Engineering, Livingwaters Hospice, Luke's Transmission, Moon Nursery, Paul Oil Company, Pepsi-Cola, Pick-A-Part Auto Salvage, Pizza Factory, Red Lion Inns and Suites, Robert Dempster, Scott Sales, Shaver Racing Engines, Sherwin-Williams, Stassines Cross, Square H, Swedish Speed, Trench Shoring, US Foods and Valley News.
To keep up with all of the latest Perris Auto Speedway news, photos, gossip and receive special offers, sign up at The PAS Facebook site at:   https://www.facebook.com/pages/Perris-Auto-Speedway/113876798686480?ref=hl
You can also keep up with the latest news and receive special offers from The PAS Twitter site: Perris Auto Speedway on Twitter.
Video and DVD productions of all racing events at Perris Auto Speedway are available from Loudpedal Productions. For more information on these productions you can contact them by calling (805) 844-3854, E-mailing mailto:trtruex@gmail.com or you can visit the web site LoudPedal Productions
Perris Auto Speedway is located on the Lake Perris Fairgrounds (home of October's Southern California Fair), approximately one hour east of Los Angeles and one hour North of San Diego. To get to the track, take the 215 freeway, exit on the Ramona Expressway and go three miles east to the fairgrounds.