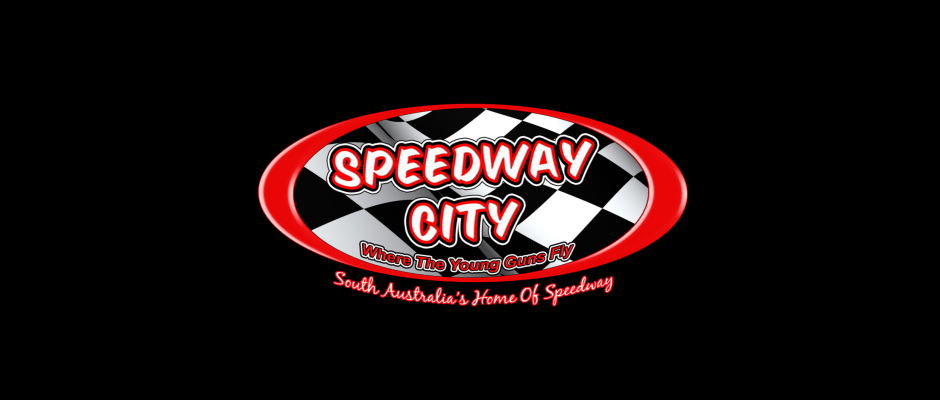 From Speedway City PR
Adelaide, AU — (February 20, 2016) — Last night Loxton's Keke Falland won his first ever 410ci Sprintcar main event victory as he won a titanic flag to flag battle in Round 8 of the Revolution Racegear Speedway City Track Championship. After starting on the pole courtesy of his two heat victories he lost the lead early to pre-race favourite Daniel Pestka but at the mid race point he made the decisive move in turn three after Pestka hesitated as he attempted to lap the slower car of Michael Burford.
"When Daniel got hung up behind Burford I knew I had to pounce. I didn't have a good start and once Daniel got in front I didn't really think I could win but I just sat back and waited and once the chance opened up I just took it. We learnt a lot doing Speedweek and the races at Warrnambool and we bought all of that back and used it tonight and here we added a delighted feature winner.
Second place went to a revitalised Brendan Quinn who came up .164 of a second short of victory after making a last corner lunge at Falland. Quinn was clearly the fastest car on the race track in the latter stages as he railed the fence passing Pestka on the high side before setting sail after the race leader.
Third place went to Pestka with Steven Caruso extending his series points lead with a fourth placed result over Sam Putland, who moved into second overall behind Caruso. Brendan Guerin had a solid run in sixth with Brock Hallett, Luke Bowey, Todd Wigzell and Dan Evans completing the top ten.
Along with Falland heat wins went the way of Pestka and Putland while Quinn set the fastest time in Time Trials.
Matt Egel had a tough night after rolling the Downing Brothers #97 in the opening heat after Brock Hallett spun in front of the field in turn four before finishing fifth in his second heat. Therefore he only qualified 11th in the 14 car field and he retired after only a handful of laps in the 20 lap finale.
In addition to the Sprintcars the meeting also feature a massive support program including the Bert Fenton Speedcar Cup and Wingless Sprints.
Unfortunately the Speedcar field was reduced considerably for the 20 lap final after a multicar accident in the second heat in the opening turn resulted in the demise of Jamie Crouch, who slammed the wall hard, after trying to avoid Angelo Karoussis and Brett Ireland, who had made contact.
But despite the small field the feature race was a tight contest as Todd Wigzell won his second feature of the season defeating Ben Hall in the non-stop race by a car length. Third place went to Nathan Squires who made an exciting last corner pass on Todd Bennett. Fifth place went the way of Whyalla racer Angelo Karroussis.
Michael Spoljaric won his first ever Wingless Sprint A-Main.