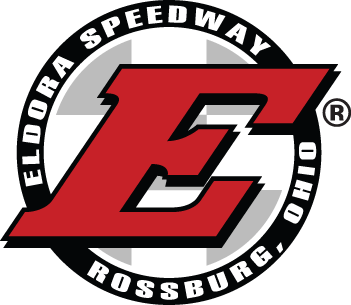 ROSSBURG, Ohio
(March 30, 2016) – For the fifth consecutive year, Eldora Speedway has been voted "My Favorite Track," by the readers of SPEED SPORT Magazine and www.SPEEDSPORT.com.
The magazine, which has been America's trusted motorsports authority since 1934, has conducted the poll for the past five years.  Eldora has won the coveted title each year.
Located just 60 miles northwest of Dayton, Ohio in historic Darke County, the half-mile clay oval, owned by three-time NASCAR Sprint Cup Champion Tony Stewart, received 23 percent of the My Favorite Track vote to top the list. The track was founded by the late Earl Baltes in 1954.
In addition, the Kings Royal was voted "My Favorite Race," beating out the Rolex 24 at Daytona (Fla.) International Speedway. Three other events at Eldora, the World 100, the Four Crown Nationals and the NASCAR Camping World Truck Series event placed in the top-10.
"This is a really proud moment for our team here at Eldora," said General Manager Roger Slack.  "There is nothing easy about Eldora – for the racers or the fans.  It takes a lot of hard work, travel and preparation on their part to come here.  They spend a lot of time with us over the course of the season, especially in the campgrounds, and we appreciate everything they do to come be part of our events.  It is a true honor to know they recognize our team's efforts in building on Earl's vision for Eldora."
The fifth edition of SPEED SPORT's My Favorite Track and survey was conducted throughout February. This was the first year of the My Favorite Race survey.
About Eldora Speedway:
Since carved from a cornfield in the natural amphitheater that existed between the Eldora Ballroom and the Wabash River by bandleader Earl Baltes in 1954, Eldora Speedway has grown to be a frontrunner in motorsports growth and stability. Baltes chose to sell the legendary high-banked clay oval to motorsports entrepreneur and NASCAR, IndyCar and USAC champion Tony Stewart in 2004.  Celebrating its 63nd season in 2016, Eldora hosts the biggest events in short-track racing including the 22nd annual Dirt Late Model Dream by Ferris Mowers; the 33rd annual Kings Royal Weekend; the fourth NASCAR Camping World Truck Series race on dirt; and the 46th annual World 100. The complete schedule for Eldora's 63rd consecutive season, including ticket and campsite information, is available at www.EldoraSpeedway.com and can be requested by phone at (937) 338-3815. Fans can get behind-the-scenes access of Eldora Speedway by following @EldoraSpeedway on Twitter, hitting 'Like' at www.facebook.com/EldoraSpeedway and on www.youtube.com/EldoraSpeedwayInc.