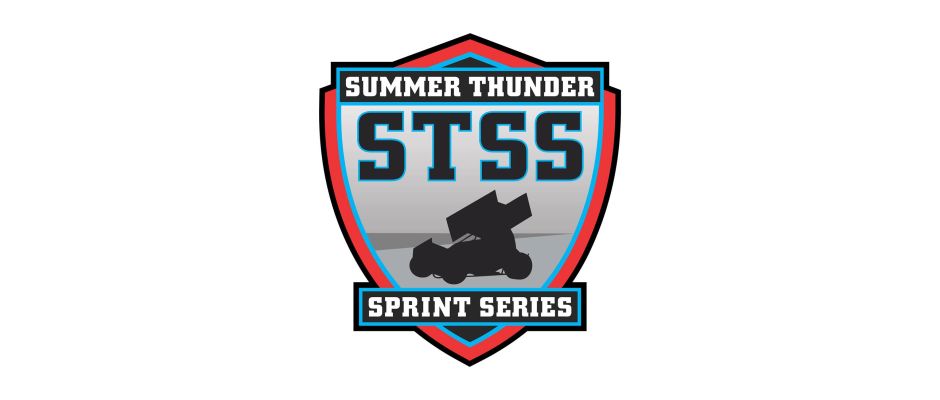 From Kaleb Hart
Jason Solwold played a great April's Fools Day Joke on the Summer Thunder Sprintcar Series Friday Night, hiding his extreme speed at Central Washington State Fair Raceway until he needed it in the A Main on his way to a victory on night one of the Yakima Valley Sprintcar Challenge.
Starting fifth in the feature, Solwold began his march to the front early, driving his way to third in the early going while the field went through numerous cautions. After passing second place Trey Starks right before a lap seven caution, Jason turned up the heat even higher, blowing past race leader Jared Peterson on lap eight on the inside of turn two to take the lead. From there, Solwold was unstoppable, turning a fast lap of 15.1 seconds around the half mile dirt oval, an average of over 119mph on his way to a margin of victory that was over half the track long. Peterson would capture second with Cam Smith finishing third. For his win, Solwold took home $2,000 in winnings and another $200 in bonuses. Austen Wheatley was the fast qualifier on the night, turning a lap of 14.702 seconds, an average of over 122mph. Wheatley, Smith, Steve Vague and Colton Heath were heat race winners.
The Washington Modified Tour also made its season debut on Friday night, with Jesse Williamson collecting a dominant win. Williamson took the lead from Craig Hanson on lap seven and outside of a few restarts, was never seriously challenged on his way to the win. Collen Winebarger raced from deep in the pack to take second with John Campos coming out on top of a very competitive battle for third. Jerry Schram, Hanson, Grey Ferrando and Kyle Yeack were the heat winners.
Summer Thunder Sprintcar Series
Fast Time – Austen Wheatley 14.702
Heat 1 – Austen Wheatley, JJ Hickle, Justin Youngquist, Rob Lindsey, Bud Ashe
Heat 2 – Cam Smith, Trey Starks, Travis Jacobson, Bricen James, Lance Sargent
Heat 3 – Steve Vague, Jake Helsel, Jared Peterson, Michael Bollinger, Henry Van Dam
Heat 4 – Colton Heath, Robbie Price, Jason Solwold, Steve Reeves, Joe Ramaker
Main – Jason Solwold, Peterson, Smith, Hickle, Price, Van Dam, Helsel, Ramaker, Reeves, Lindsey, James, Heath, Bollinger, Starks, Wheatley, Sargent, Jacobson, Ashe, Youngquist, Vague
Lap Leaders – Peterson 1-7 Solwold 8-25
Washington Modified Tour
Heat 1 – Jerry Schram, Jesse Williamson, Mark Carrell, Collen Winebarger, Matt Jenner, Chris Beaulieu, Aaron Weston, Tiana Berkeley
Heat 2 – Craig Hanson, Don Martin, Monte Bischoff, Lawrence O'Connor, Jeremy Martin, Don Jenner, Kyler Moore, Andy Miller, Dave Soulek
Heat 3 – Grey Ferrando, John Campos, Nick Bessette, Danny O'Neil, James Wolford, Louis Nutter Sr, Tom Warner, Brian Harding, Joey Tanner
Heat 4 – Kyle Yeack, Sam Carlisle, Scott Winebarger, Morgan Criswell, Jeff Lovell, Mike Knox Jr, Brett James, Blair Shoemaker
B Main – D Jenner, J Martin, Lovell, Beaulieu, Wolford, Shoemaker, James, Knox, Nutter Sr, Weston, Warner, Harding, Berkeley, M Jenner, Nutter, Moore, Soulek
A Main – Jesse Williamson, C Winebarger, Campos, Bischoff, D Jenner, O'Connor, Lovell, Yeack, Schram, Criswell, Carlisle, J Martin, Hanson, Bessette, Beaulieu, D Martin, Ferrando, Carrell, S Winebarger, O'Neil
Lap Leaders – Hanson 1-6 Williamson 7-25