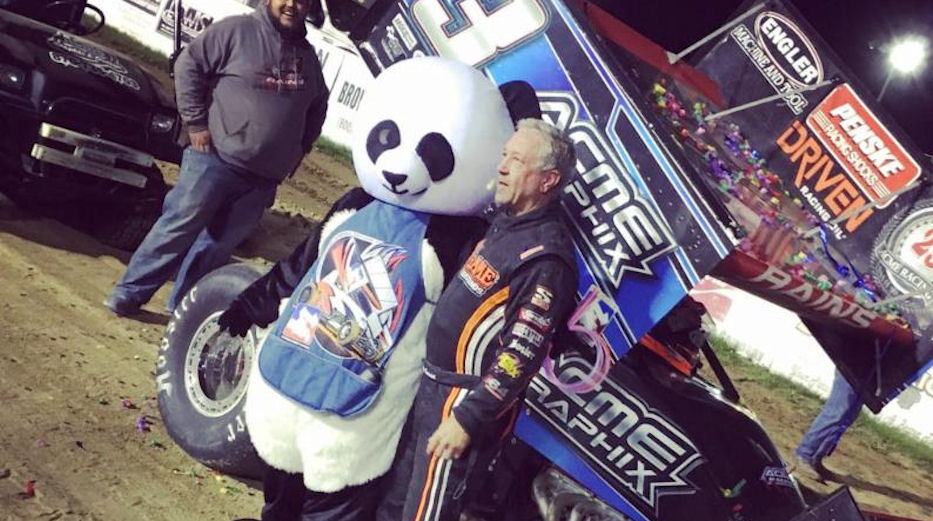 Inside Line Promotions

MOBERLY, Mo. (April 3, 2016) – Sammy Swindell scored his first win of the season on Saturday night when he claimed the GoMuddy.com National Sprint League 360 Sprint Car Series event at Randolph County Raceway.
It also marked Swindell's first win driving for A.G. Rains – during only the second time the duo has teamed up – and it was the 46th consecutive year that Swindell has driven into Victory Lane.
"I think I won something every year," he said. "I don't ever remember being shut out. You know you're at the end here or it's coming up soon so you're not going to have many chances. I'm 60 now so you know it can't go on forever. It puts a little more pressure just knowing that. At the same time I'm in a situation to enjoy the racing so that makes it easier."
Saturday was easy to enjoy for Swindell, who powered from fourth to second place in a heat race and from fifth to claim a qualifier. That gave him the most combined points and the pole position for the $7,500-to-win main event on the high-banked track.
"We unloaded the car and it was pretty good," he said. "I don't even know if we made a change from the warm-ups to the heat race. I had a good run there. I passed (Danny Lasoski) a couple of times for the lead, but then it put me in the wrong place to enter turn one and he was able to go down the hill and pass me both times. I had to look for something different and I finally found something at the end.
"We made a few changes to tighten the car up and I had a really good setup for that qualifier. I got a little shuffled back on the start. Once we got lined out it was about catching them and passing them and I was able to do that. I knew if I could run first or second I'd probably be on the front row for the main event."
Swindell took advantage of the pole position at the start of the feature as he quickly rocketed into the top spot.
"The car was good enough it just took off," he said. "We were expecting the track to get a little tighter than it was. The car was still good enough to do what I needed to do. There was some grip right around the bottom (of the track). If you could stay in there tight and not get in the water, because there was some water right against the wall, it was good. It was about keeping the entry speed and being able to drive off the corners hard. We had a car that would do that.
"All in all, it was a pretty easy night. The guys did a great job of getting the right tires on the car and we made some pretty good adjustments with it and had a pretty easy win."
Swindell led all 30 laps for the triumph.
He is slated to return to CJB Motorsports to compete this Saturday at 34 Raceway in West Burlington, Iowa, where Swindell has registered a top-10 finish during each of his last three visits.
QUICK RESULTS –
April 2 – Randolph County Raceway in Moberly, Mo. – Heat race: 2 (4); Qualifier: 1 (5); Feature: 1 (1).
UP NEXT –
Saturday at 34 Raceway in West Burlington, Iowa, with the National Sprint League
MEDIA LINKS –
Website: http://www.SammySwindell1.com
Twitter: https://twitter.com/1sam91
SPONSOR SPOTLIGHT – John Christner Trucking
Established in 1986, John Christner Trucking has grown into a giant in the trucking industry. For more information, visit http://www.JohnChristner.com.
"John Christner has been huge," Swindell said. "If it hadn't been for him coming along we wouldn't be able to do much of this at all. He's been a great supporter for us and he's been a great friend. It was nice of him to do all the things he's done for us and continues to do for us."
Swindell would also like to thank J. Davidson Scrap Metal Processors, Energy Release, FK Rod Ends, High Performance Lubricants, Sweet Manufacturing, Simpson Race Products, Brown & Miller Racing Solutions, HRP Wings, Schoenfeld Headers, Kistler Racing Engines, Driver Websites and Inside Line Promotions for their continued support.
INSIDE LINE PROMOTIONS –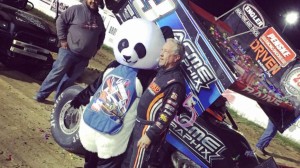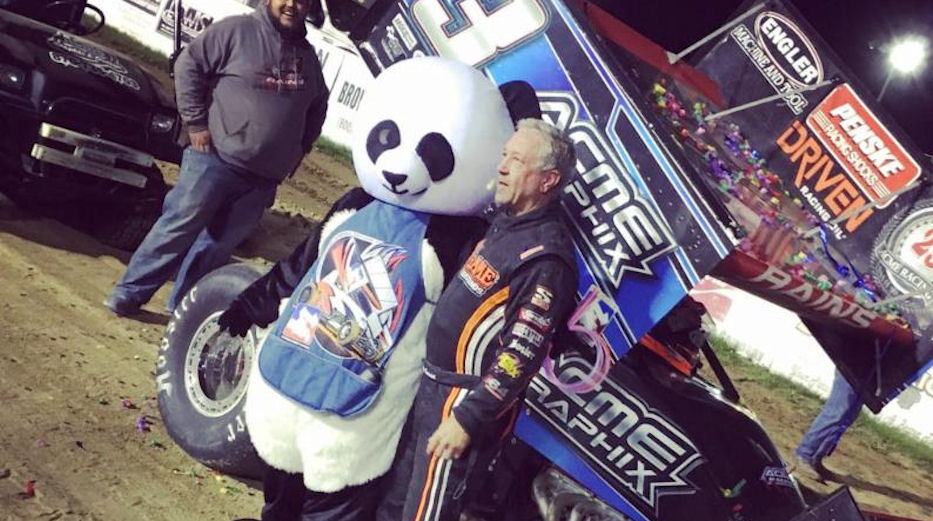 Inside Line Promotions specializes in affordable public relations and media management for motor sports drivers, teams, sponsors, tracks, series, events, organizations and manufacturers. ILP Founder Shawn Miller leverages professional journalism with new media technologies and social networking to improve your exposure and the return on investment for your sponsors.
To meet the media relations needs of your program by joining Team ILP, contact Shawn at 541-510-3663 or Shawn@InsideLinePromotions.com. For more information on Inside Line Promotions, visit http://www.InsideLinePromotions.com.