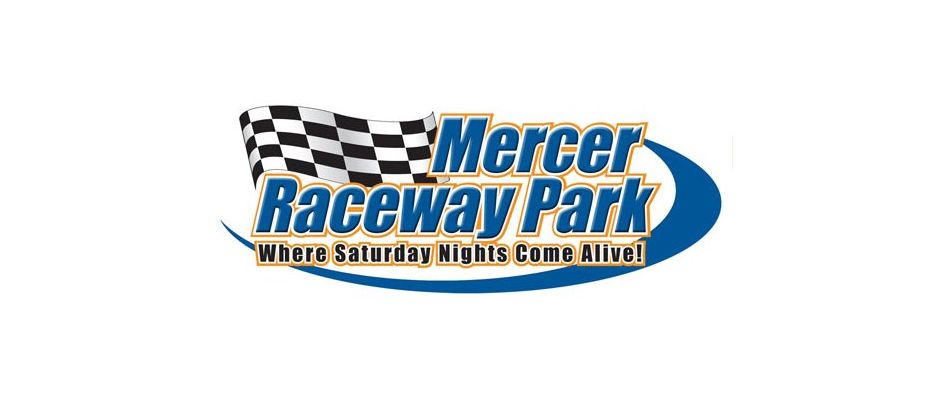 From Mercer Raceway Park
Mercer, PA — (April 23, 2016) — Brandon Spithaler, from nearby Evans City, PA, got his second win of the weekend at Mercer Raceway Park. After dominating the action the night before at Lernerville Speedway, Spithaler did the double. Ironically, those were the only two races that he has finished this season.
"If we can keep this going well, we will be in good shape," said an excited Spithaler in victory lane. His recent success may be a matter of the pieces to the puzzle coming together. He switched chassis brands and has a new shock package. But, the real catalyst seems to be the help that he got with the engine and fueling system. His engine builder, Charlie Fisher, and fellow competitor, Chad Kemenah, corrected some issues that have been hampering him for the past three seasons.
Eric Williams got out to an early lead in the 4 Your Car Connection 410 Sprints. Jack Sodeman, Jr. raced in second, but the man with a plan was Brandon Spithaler. He swooped into the lead on lap seven, and never looked back. Meanwhile, Williams and Sodeman put on a spirited duel for second, with Williams eventually coming out on top.
Brandon Matus raced home in the fourth position. A.J. Flick came across the line in fifth. Michael Bauer had the advantage over Scott Priester, Davey Jones, Brent Matus, and Alex Paden at the conclusion of the contest.
The pair of preliminaries went to Brandon Matus and Spithaler. There was no B Main.
In the Bonnel's Rod Shop Outlaw Sprint Warriors feature, Jacob Gomola regained the lead when
George Hobaugh pitted under caution following a skirmish with Vincent Daugherty in turn four under the yellow. Daugherty had spun on lap 15 to bring out a yellow, but Hobaugh was unable to squeeze by. Hobaugh had survived another incident in turn two several laps before. While battling for second, Mike Marano, II spun and Hobaugh clipped him as he went by. It did not slow him at all, as he was able to chase down Gomola before the misfortune in turn four.
Gomola led all but a couple of laps in the middle of this contest. Ralph Engel, Jr. was second, with Gregg McCandless getting third after a decade out of the sport. Darin Gallagher and Greg Dobrosky were fourth and fifth. Gary Kriess, Devin Litwiler, Andrew Fescemyer, Eric L. Williams, and C.J. Jones had the next five positions at the checkers.
Marano and Gomola copped their heats. There was no B Main. Andy Priest, last week's winner, was uninjured when he took a tumble in turn two on the opening lap of the feature.