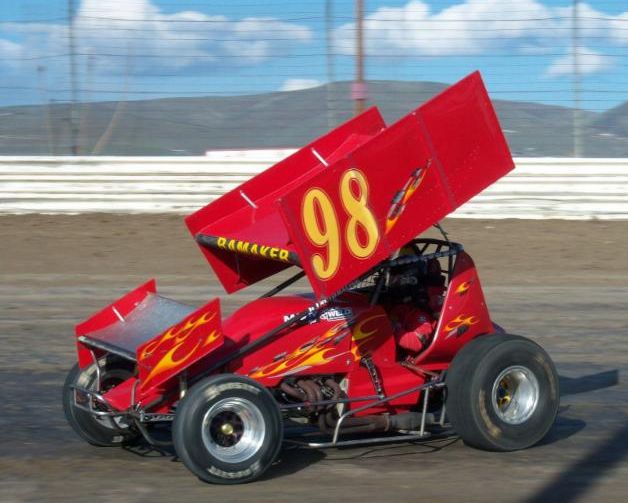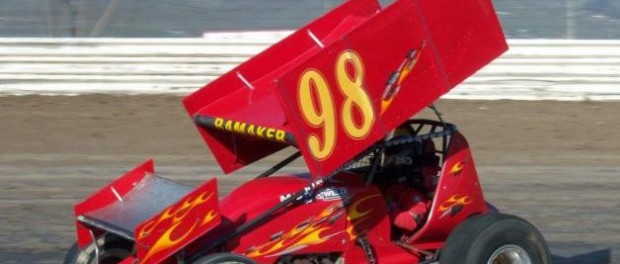 From Bryan Hulbert
Great Falls, MT — (June 17, 2016) — Round three of the Brodix ASCS Frontier Region's 2016 lineup saw the series return to the Electric City Speedway in Great Falls, Mont. and Idaho's Joe Ramaker's return to Victory Lane at the one-third mile oval.
Ramaker's 17th career victory with the Brodix ASCS Frontier Region, the No. 98 machine was chased to the line by Canada's Kelly Miller and Skylar Gee. Returning to pilot the No. 23n machine, Washington's J.J. Hickle was fourth with David Miller making the trip from Alberta to round out the top-five.
David Hoiness was sixth with Trever Kirkland seventh. Jordan Milne crossed eighth with Bryan Brown posting an impressive run from 19th to ninth. Cody Masse completed the top-ten.
The Brodix ASCS Frontier Region returns to action on Saturday, June 18 at the Electric City Speedway to wrap up the weekend double header. For continued update son the Frontier Region of the American Sprint Car Series, log onto http://www.ascsracing.com.
Race Results:
ASCS Frontier Region
Electric City Speedway – Great Falls, Mont.
Friday, June 18, 2016 (Non-Points Event)
Car Count: 19
Heat 1 (8 Laps): 1. 27DD-David Hoiness; 2. 23N-J.J. Hickle; 3. 97-Matthew Dusseault; 4. 37-Trever Kirkland; 5. 24-Leroy Brush; 6. 22-Chris Roberts; 7. 38B-Bryan Brown
Heat 2 (8 Laps): 1. 99-Skylar Gee; 2. 1-Bill Boyce; 3. 16-David Miller; 4. 12-Josh Ostermiller; 5. 35M-Cody Masse; 6. 4P-Cliff Nelson Jr.
Heat 3 (8 Laps): 1. 98-Joe Ramaker; 2. 2JR-Kelly Miller; 3. 3M-Jordan Milne; 4. 77M-Nate Maxwell; 5. 4N-John Nelson; 6. 3-Shane Ainscough
A Feature (25 Laps): 1. 98-Joe Ramaker[2]; 2. 2JR-Kelly Miller[4]; 3. 99-Skylar Gee[3]; 4. 23N-J.J. Hickle[6]; 5. 16-David Miller[9]; 6. 27DD-David Hoiness[5]; 7. 37-Trever Kirkland[7]; 8. 3M-Jordan Milne[11]; 9. 38B-Bryan Brown[19]; 10. 35M-Cody Masse[14]; 11. 12-Josh Ostermiller[10]; 12. 77M-Nate Maxwell[12]; 13. 24-Leroy Brush[13]; 14. 3-Shane Ainscough[18]; 15. 4N-John Nelson[16]; 16. (DNF) 97-Matthew Dusseault[1]; 17. (DNF) 4P-Cliff Nelson Jr.[15]; 18. (DNF) 1-Bill Boyce[8]; 19. (DNF) 22-Chris Roberts[17]