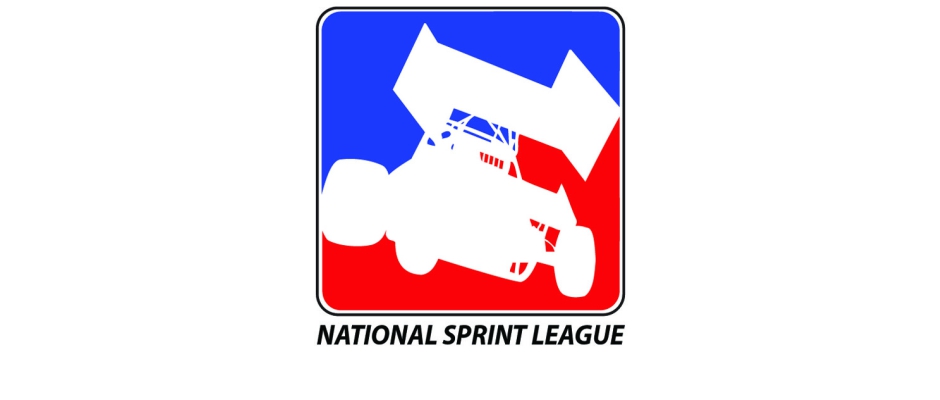 Inside Line Promotions

WINDOM, Minn. (Aug. 29, 2016) – Minnesota will host its final National Sprint League event of the season this weekend when Jackson Motorplex showcases the 38th annual AGCO Jackson Nationals.
The marquee event at the half-mile oval in Jackson pays $3,000 to win on Saturday prior to Sunday's $25,000-to-win finale.
Drivers will earn points during qualifying, heat races and main events on Saturday. The top eight in overall points will lock into a pole shuffle, which will determine the first four rows of the A Main lineup on Sunday.
All other drivers will open Sunday in heat races lined straight up. The top 10 in combined points following the heat races lock into the main event with six more transferring from a B Main.
Defending series champion Danny Lasoski enters this weekend with a 128-point lead in the championship standings over Craig Dollansky. The two drivers have traded the top spot in the standings five times this season.
Lasoski is the most recent winner and is now tied with Dollansky and Kerry Madsen atop the NSL victory list with three triumphs. However, Dollansky is a two-time winner at Jackson Motorplex this season.
Adult tickets for the AGCO Jackson Nationals are $25 for Friday night, $30 for Saturday and $35 for Sunday or $75 for all three nights with a weekend pass. Reserved seats are available for sale online at http://www.JacksonMotorplex.com.
The pits are slated to open at 2 p.m. with the front gates opening at 5 p.m. and hot laps around 7 p.m. each night
Speed Shift TV is providing live Pay-Per-View video at http://www.SpeedShiftTV.com.
NEXT EVENT –
Saturday and Sunday at Jackson Motorplex in Jackson, Minn., for the 38th annual AGCO Jackson Nationals
UNOFFICIAL NATIONAL SPRINT LEAGUE TOP 10 IN POINTS AFTER ROUND 19 –
.1. 2-Danny Lasoski 6621; 2. 2ks-Craig Dollansky 6493; 3. 21-Brian Brown 6175; 4. 18-Ian Madsen 5933; 5. 55-Brooke Tatnell 5076; 6. 1s-Sammy Swindell 4684; 7. 29-Kerry Madsen 4577; 8. 7w-Tasker Phillips 4253; 8. 9. 56n-Davey Heskin 3950; 10. 10-Dakota Hendrickson 3685.
2016 FEATURE WINNERS –
Craig Dollansky – 3 (Jackson Motorplex in Jackson, Minn., on May 20 and June 22 and Iowa State Fair Speedway in Des Moines, Iowa, on May 29); Danny Lasoski – 3 (Knoxville Raceway in Knoxville, Iowa, on May 21 and Aug. 27 and Mason City Motor Speedway in Mason City, Iowa, on June 19); Kerry Madsen – 3 (Knoxville Raceway in Knoxville, Iowa, on May 28 and June 18 and Jackson Motorplex in Jackson, Minn., on July 29); Brian Brown – 2 (Knoxville Raceway in Knoxville, Iowa, on June 4 and July 23); Terry McCarl – 2 (I-80 Speedway in Greenwood, Neb., on May 6 and Hancock County Speedway in Britt, Iowa, on July 31); Daryn Pittman – 2 (Jackson Motorplex in Jackson, Minn., on June 24 and Southern Iowa Speedway in Oskaloosa, Iowa, on Aug. 8); Sammy Swindell – 2 (Knoxville Raceway in Knoxville, Iowa, on June 25 and July 1); Ian Madsen – 1 (Knoxville Raceway in Knoxville, Iowa, on July 30); and Logan Schuchart – 1 (Cedar Lake Speedway in New Richmond, Wis., on July 8).
MEDIA LINKS –
Website: http://www.NationalSprintLeague.com
Twitter: http://www.Twitter.com/NSLSeries
Facebook: https://www.facebook.com/NSLSeries
MARKETING PARTNERS –
The National Sprint League would like to thank Abdo, Eick & Meyers, LLP, Arnold Motor Supply, Bank Midwest, Brown & Miller Racing Solutions, Deberg Concrete, Hepfner Racing Products, Hooker Harness, Kaeding Performance, Keizer Aluminum Wheels, KSE Racing Products, Max Papis Innovations, MyRacePass, Rod End Supply, Rossie Feed & Grain, Slade Shock Technology, Ti22 Performance, TiLUBE Motorsport Lubricants, Vortex Wings and Walker Performance Filtration for support throughout the 2016 season.
NATIONAL SPRINT LEAGUE –
The National Sprint League was established in 2015 as a premier 410ci winged sprint car series focusing on the Midwest. In 2016, the series branches into the 360ci winged sprint car ranks with the GoMuddy.com National Sprint League 360 Sprint Car Series as well as multiple regions across the United States. For the latest news and information among all the NSL entities, visit http://www.NationalSprintLeague.com.
INSIDE LINE PROMOTIONS –
Inside Line Promotions specializes in affordable public relations and media management for motor sports drivers, teams, sponsors, tracks, series, events, organizations and manufacturers. ILP Founder Shawn Miller leverages professional journalism with new media technologies and social networking to improve your exposure and the return on investment for your sponsors.
To meet the media relations needs of your program by joining Team ILP, contact Shawn at 541-510-3663 or Shawn@InsideLinePromotions.com. For more information on Inside Line Promotions, visit http://www.InsideLinePromotions.com.
*PHOTO BY SHANNON DYCE PHOTOGRAPHY*