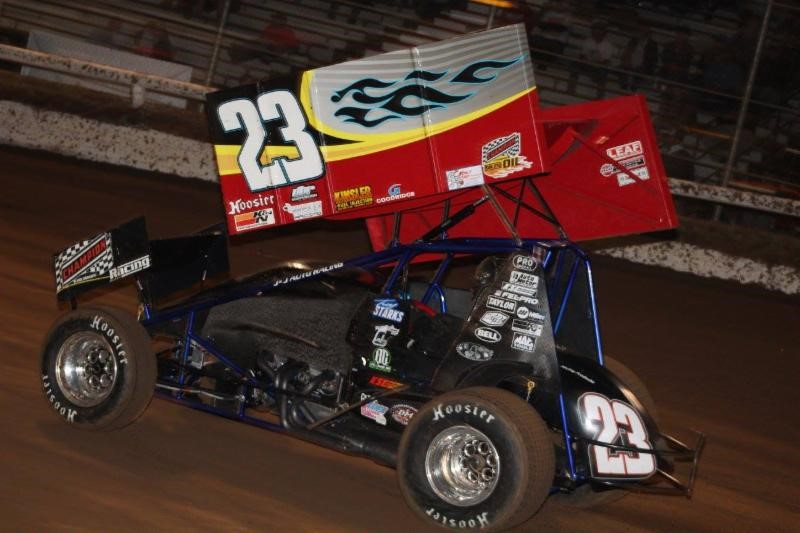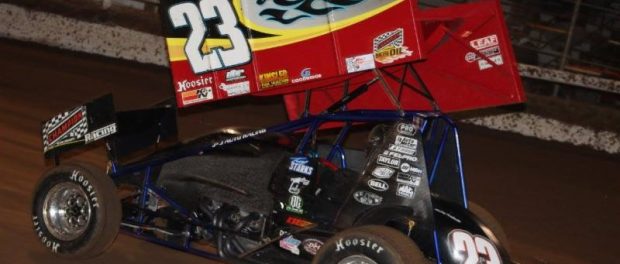 From Inside Line Promotions
LITTLE ROCK, Ark. (Nov. 7, 2016) – Trey Starks progressed throughout his debut at I-30 Speedway last weekend during the 29 th annual COMP Cams Short Track Nationals presented by Hoosier Tires.
Not only did he improve his result during each night at the tripleheader, Starks and the Jeff McCall owned team capped the event with a top-10 finish out of approximately 60 competitors.
"It ended up being a pretty good weekend," Starks said. "We started out pretty slow, but we progressed over the weekend and adapted to the track more and more. We kept moving forward and plugging away. Each night we got better. I would say it was a successful weekend."
The action began on Thursday with Starks finishing where he started – eighth – in a heat race. That relegated him to a C Main, where he advanced to place fourth and miss a transfer by only one spot.
"We had high draws all weekend," he said. "With the track conditions being really wet on Thursday we couldn't get by anyone. It was our first night on a short track with the No. 23 car so we were trying to adapt."
The team showed improvement the following night as Starks maneuvered from sixth to second place in a heat race. He ended sixth in a qualifier, which relegated the team to a B Main. Starks won the consolation race to transfer to the main event, in which he picked up a trio of positions before the track took rubber.
"We ran good in our heat, which put us fourth in points," he said. "The qualifier was tough for us. We were working on cars, but when the dust settled we ended up in our starting spot. We had to fight from a B Main.
"In the A Main the track took rubber way early so it made it tough to pass. We picked off a couple of cars early and then pulled in line in 13th and that's where we ended up."
The event concluded on Saturday. Starks powered from seventh to third in a heat race before he again won a B Main to lock himself into the 16th starting position for the 40-lap main event.
"I picked off as many cars as I could on restarts," he said. "The track became one lane around the bottom. At least the second half of the race every car was on the bottom and there wasn't much ground we could make up. We got a decent top-10 finish with a stout field. I would say we made the most of it."
Starks charged from 16th to post a ninth-place finish, which was his 22nd top 10 of the season. He finished second best out of the rookies there.