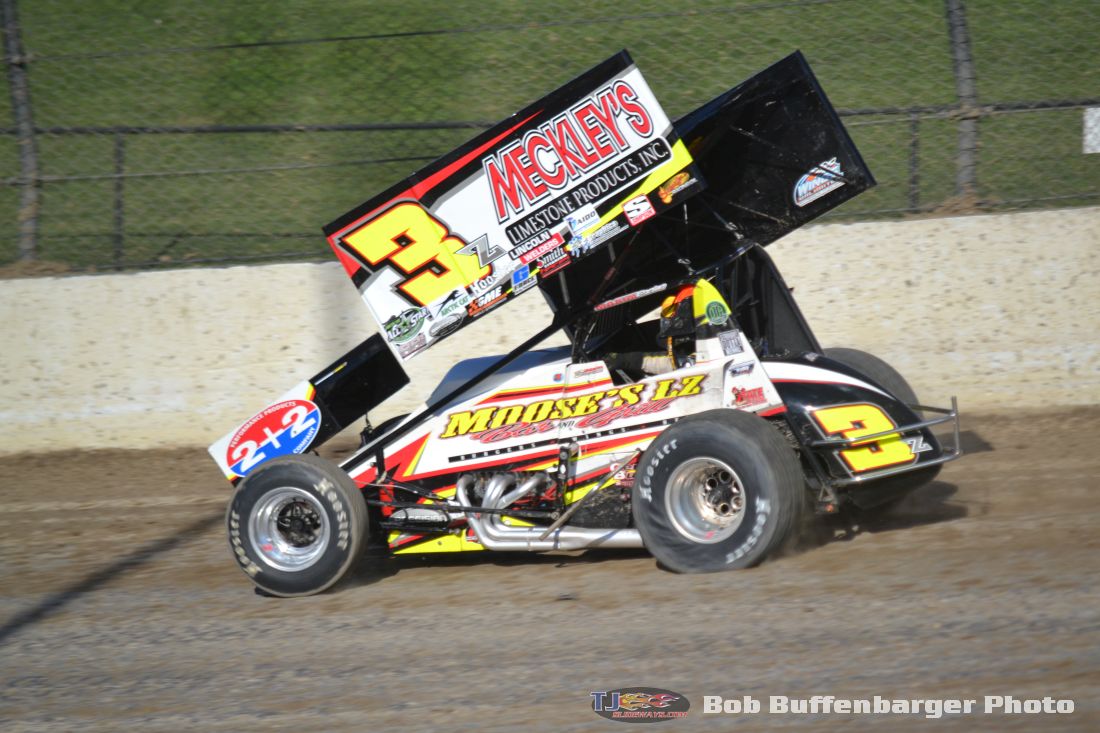 From Fully Injected Motorsports:
JONESTOWN, Penn (December 6, 2016) – The Fifth Annual Brock Zearfoss Racing Fundraiser will take shape on Saturday evening, January 14, at the UA Local 520 Plumbers & Pipefitters Union Hall near Harrisburg from 6 pm to 11 pm. Those interested in attending can purchase advanced tickets through Brock Zearfoss or Kaitlyn Esh for $20. Each ticket will gain access to the fundraiser, complete with dinner, drinks, door prizes, raffles, and live entertainment, as well as act as a $10 voucher toward Moose's LZ Bar & Grill in Jonestown, Pennsylvania.
Also on tap during the annual fundraiser will be the unveiling of the 2017 Brock Zearfoss Racing sprint car. New BZR merchandise will also debut during the weekend of the event, but will only be available to those who attend. On a special note, the Chili Bowl's Saturday night finale will also be broadcast during the Brock Zearfoss Racing Fundraiser.
"This is a perfect way for our team to celebrate the new year. We have an amazing fanbase and sponsor group who show their support each and every year. Our annual fundraiser is a perfect way to give back to our fans, as well as spend some extra time with those close to our team," Brock Zearfoss explained. "It has been a success every year, so we're excited to have everyone join us again and celebrate 2017."
Brock Zearfoss completed a career year in 2016; earning two main event victories while also capping off a track championship chase second in the final standings. Zearfoss earned victories at Williams Grove Speedway and Port Royal Speedway; each career firsts.
"We had a great year in 2016. There are a lot of people who helped make that happen. Our goal is to come out of the trailer even more prepared than last year. We want to keep things going in the right direction," Zearfoss said. "It's going to be a fun year."
Those seeking tickets should visit the official Brock Zearfoss Racing Fundraiser page Here.
Fans can keep up with Brock Zearfoss during his entire campaign – right here at www.fullyinjected.com, or at www.brockzearfoss.com. Be sure 'follow' the 'Jonestown Jet' on all of the available social networks including Twitter: https://twitter.com/brock_zearfoss and Facebook: https://www.facebook.com/brockzearfossracing