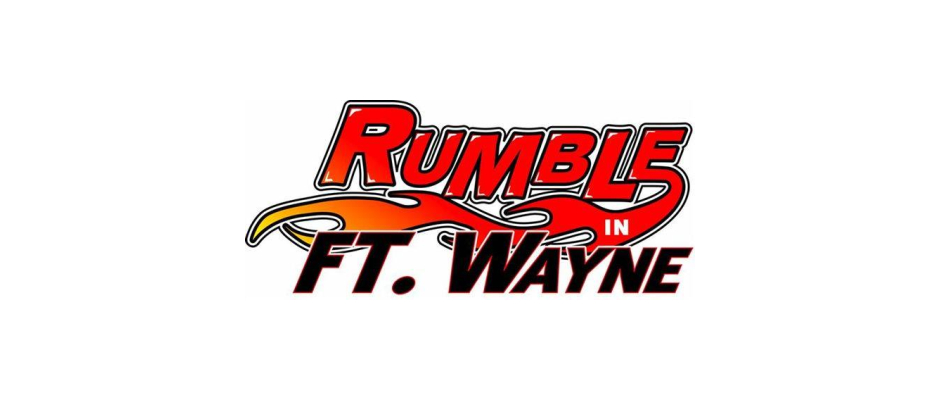 From the Rumble Series
FORT WAYNE, IN (December 10, 2016) – With three weeks remaining before this year's 19th annual running of the Rumble in Fort Wayne (December 30 & 31, the early Midget entry list boasts of seven previous winners, including last year's pair of triumphant drivers – Billy Wease and Russ Gamester.
For Wease, last year's hard-fought victory moved him up to 5 wins on the all-time Rumble win list; trailing only Tony Stewart who has accumulated 9 checkered flags. Gamester's entry into victory lane last year was his second time.
Also joining the field as former winners will be Dave Darland, Mike Fedorcak, Jim Anderson, Derek Bischak and Justin Peck as they challenge an impressive list of aspiring entrants hoping to be added to that list.
Two opportunities will be afforded the teams to either increase their win total, or to enshrine themselves as a winner. Friday, December 30 and Saturday, December 31 will offer complete programs each night; including time trials, preliminary heat races, last-chance showdowns and a 50-lap main event around the soda-syrup prepared 1/6 mile concrete oval inside the massive Expo Center at the Allen County War Memorial Coliseum.
Joining the Midgets will be winged and non-winged 600cc Midgets along with multiple divisions of Go Kart and Quarter Midget racing.
Advance tickets to the 19th annual Rumble in Fort Wayne will be available the date of the event or in advance at any Ticketmaster location.