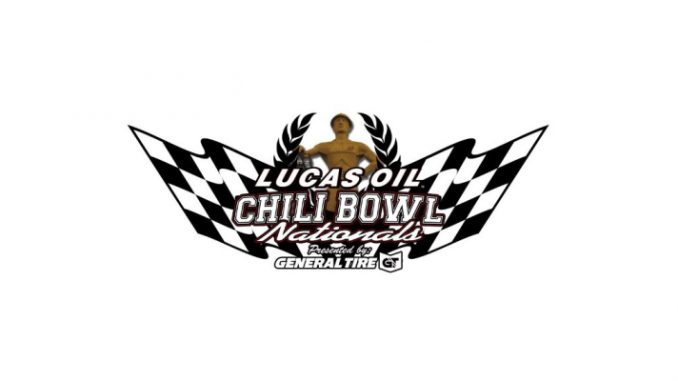 By T.J. Buffenbarger
TULSA (January 13, 2017) – Justin Grant continued his amazing Friday night with the Clauson-Marshall Racing team by earning the pole position for Saturday's Chili Bowl Nationals main event. Grant defeated teammate Tyler Courtney and Christopher Bell to win the pole.
Before the shuffle started fifth starting Tyler Courtney's team discovered the car had a hole in the oil tank after hot laps before the shuffle. The Clauson-Marshall team was able to make repairs, but came up one round short of making the front row.
31st Annual Chili Bowl Nationals
River Spirit Exposition Center
Pole Shuffles
Tulsa, OK
Friday January 13, 2017
Round one: Zac Daum def. Colby Copeland
Round two: C.J. Leary def. Zach Daum
Round three: Ronnie Gardner def. C.J. Leary
Round four: Daryn Pittman def. Ronnie Gardner
Round five: Danny Stratton def. Daryn Pittman (DNS)
Round six: Danny Stratton def. Larry Wight
Round seven: Jake Swanson def. Danny Stratton
Round eight: Tyler Courtney def. Jake Swanson
Round nine: Tyler Courtney def. Travis Berryhill
Round ten: Justin Grant def. Tyler Courtney
Round eleven: Justin Grant def. Christopher Bell.