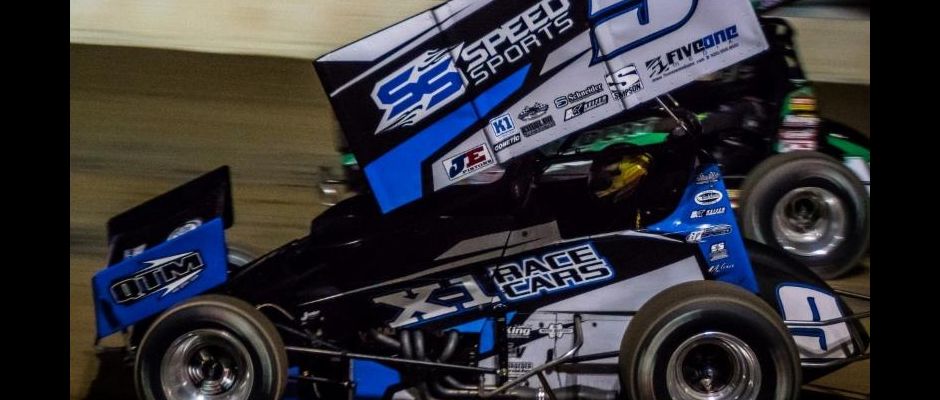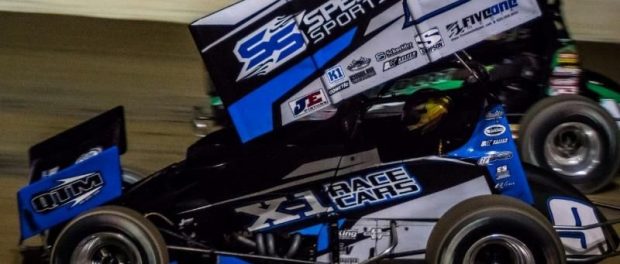 From Inside Line Promotions
PHOENIX, Ariz. (January 26, 2017) – Ryan Linder is tackling the Arctic Cat All Star Circuit of Champions this year for the first time in his career.
Linder recently announced he is relocating his chassis business – X-1 Race Cars – from the desert to Central Pennsylvania. That change will allow him to pursue a dream as he chases the All Star Rookie of the Year Award
"It's definitely a big hill to climb," he said. "We have everything it takes to travel if we can keep making enough money to make it to each race. Hopefully we can bring in some sponsors to help offset those costs.
"I think 410 racing is where everybody wants to be. With us relocating to that part of the country it allows me do it. Ryan (Smith) and I are going to race together and operate like a team to share information. That will really help me speed up the learning curve."
Linder is partnering with Bob Howard to compete at the All Star season-opening weekend, which is Feb. 9-11 at Bubba Raceway Park in Ocala, Fla. Linder will skip the following week at Volusia Speedway Park in Barberville, Fla., before rejoining the tour for good in April when the series opens in Ohio.
"Jeremy Bitner has been really instrumental in helping put this move together," Linder said. "Also, I want to say a big thanks to Ryan and Danny at DMY Performance for looking the engine over before we go to Florida."
Linder has one 410ci winged sprint car start, which came last November at Susquehanna Speedway in York Haven, Pa., when he drove for Smith.
"I'm looking for consistency this year," he said. "There's only three tracks on the tour I've been to. We're used to running 20-to-25 races per year in Arizona. We'll probably be in the 60-to-70 range or maybe more this year. It's a little overwhelming right now because I'm so focused on getting cars built for customers and the move organized. I'm looking forward to settling in so we can focus on racing. Growing up in Indiana, the first winged sprint car race I saw was an All Star race at Kokomo Speedway (in Kokomo, Ind.) in the 1990s. I've wanted to run with the All Stars ever since then."
Linder said he will also try to compete in as many shows in Central Pennsylvania as well as select Empire Super Sprints events when he has off dates from the All Stars.
"I want to thank the Beer Hill Gang and PaPosseRacing for helping put the word out for what I'm doing," he said. "There are a lot of great people in the East that have been really supportive and I can't wait to get this season underway."
To hear more of Linder's story, listen live to The Buckeye Speedzone tonight (Thursday) around 6:15 p.m. (Eastern) at http://www.WFROradio.com.