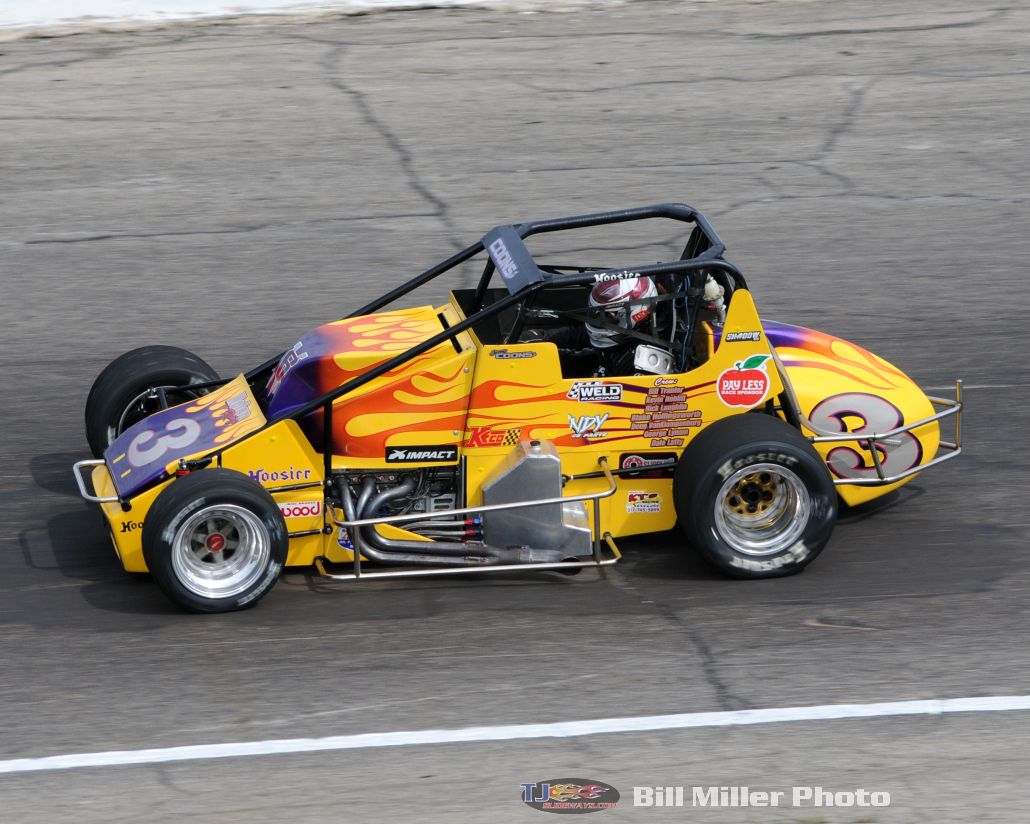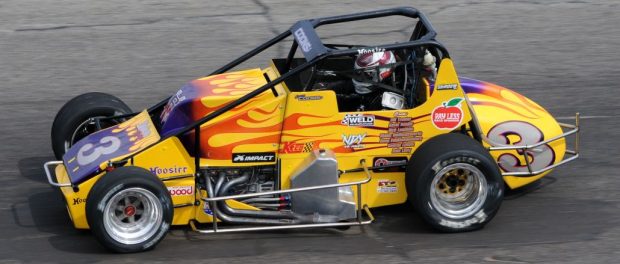 From Dub Publications & Media
INDIANAPOLIS (February 13, 2017) – 2016 Little 500 winner and defending champion, Kody Swanson will drive the Nolen Racing No. 4 in this year's Little 500 event at Anderson Speedway in Anderson, Indiana. Car owner Gene Nolen has fielded a car finishing in the Top 5 for the last 3 years: Jerry Coons Jr. – 2nd in 2014; Shane Hollingsworth – 5th in 2015; Jerry Coons Jr. – 3rd in 2016.
"I've had to race against Gene (and his team) enough times between the Silver Crown series and the Little 500 to know how good they really are," stated Swanson. "They bring very well prepared, extremely fast, and competitive racecars to the track. Nolen Racing is always a threat to win. I'm looking forward to the opportunity and excited to race with them this year. I'll be joining a pair of great drivers in Jerry Coons Jr and Shane Hollingsworth, and giving it my best shot to win this race as part of the Nolen team."
Nolen had previously contacted Swanson about running for him at the Tony Elliott Classic last Fall, but he was already committed to someone else. Swanson was thrilled to be able to partner with Nolen for this event. This will be Nolen's first time to run the No.4 in several years.
The team change comes on the heels of the announcement that 3-Time NASCAR Cup Champion, Tony Stewart will be filling the seat of the Hoffman Auto Racing No.69 for this year's event.
"I'm still so grateful to have driven for Hoffman Auto Racing team, and for the effort put forth by everyone last year," said Swanson. "The incredible history that the Hoffman team already had made it really special for me to make my own unique contribution to their legacy, and be part of their first Little 500 victory."
Swanson qualified 14th for the 2016 Little 500 and would start in the middle of the 5th row. He methodically worked toward the front moving into 10th place by lap 65, and into the top 3 on lap 190. Nearing lap 350, Swanson began challenging Bobby Santos III for the race lead. Much to his dismay, Swanson started running out of fuel, eventually spinning and continuing on, losing no track position. This would bring out a caution and open the pits for the team's final stop.
Working his way back toward the front, he was up to 2nd on a restart with 50 laps remaining. Swanson then tracked down the race leader, Caleb Armstrong, in lapped traffic, and made the pass for the lead on lap 472. Holding off a charging Dave Steele for the final 28 laps, Swanson would go on to win by 0.784 seconds. This was Hoffman Auto Racing's first Little 500 victory.
"The Little 500 is a spectacular event that is more than just a race. It features so many elements that come from all types of short track racing, and it's a blast to blend them all together from behind the wheel of a pavement sprint car," said Swanson. "It is such a grueling race with so many cars on a tight quarter mile track, but I have so much fun competing in it because you're always racing hard with somebody."