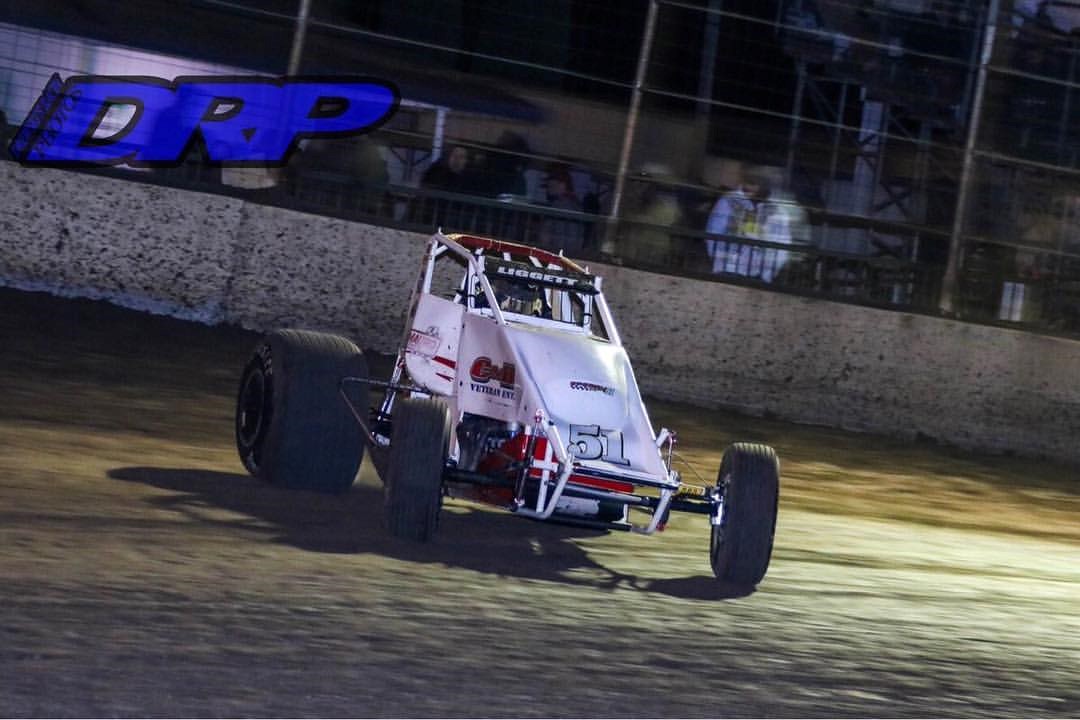 From Petersen Media
Teaming up to go after the C&H Veteran Enterprises Joe Hung Magnetos Wingless Tour championship, Austin Liggett and Brian Sperry Racing had a strong first night out that resulted in a fourth place finish.
"All in all it was an outstanding start to our season," Austin Liggett said. "For a fresh team put together to get a top five the first night out, we all couldn't be happier."
Taking to Marysville Raceway on Saturday night for the first of 12 rounds with the tour, Liggett opened the night up by timing the C&H Veteran Enterprises/Excel Environmental Services/Benic Enterprise backed No. 51 in fifth fastest amongst the 26 cars checked into the event.
Showing he had a very strong car in his heat race, Liggett would surge to top spot from his second row starting position and pick up the win before netting a third place finish in the Dash.
As the night moved along, the track would become more and more rough and heavy and would lead to a treacherous surface for the feature event.
When the race came to life, Liggett would find himself battling with the likes of Klint Simpson and DJ Johnson as they battled in the lead pack early in the race. Falling back to fourth as they raced through traffic, Liggett would get back to the third spot as the laps wound down.
The final couple laps were extremely eventful and led to a trio of green-white-checkered attempts causing for an exciting finish. On the race's final restart, Liggett and DJ Johnson would both dive to the bottom of turns one and two forcing Liggett to get on the binders and lose a couple of spots.
Going into turns three and four, Ligget would bicycle coming to the white flag and fall back to the sixth spot. The race's final lap would see the two leaders get together, and able to stay out of the fray the Tracy, CA driver would cross the finish line in the fourth spot.
"I really have to thank Brian Sperry for the amazing opportunity to drive a great racecar and work with a great group of people," Ligget added. "Making minor adjustments all night, I feel like we will be a threat to win each and every night we check into the pit area. I also have to thank all of the people who worked together to put this series together. 26 cars for the first night out in February in only a sign of what's to come and that is very promising."
Brian Sperry Racing would like to thank C&H Veteran Enterprises, Excel Environmental Services, Benic Enterprise, Santamouro Racing Products, Jarrett Soares Racing, and Bailey Bros. Racing Engines for their support in 2017.