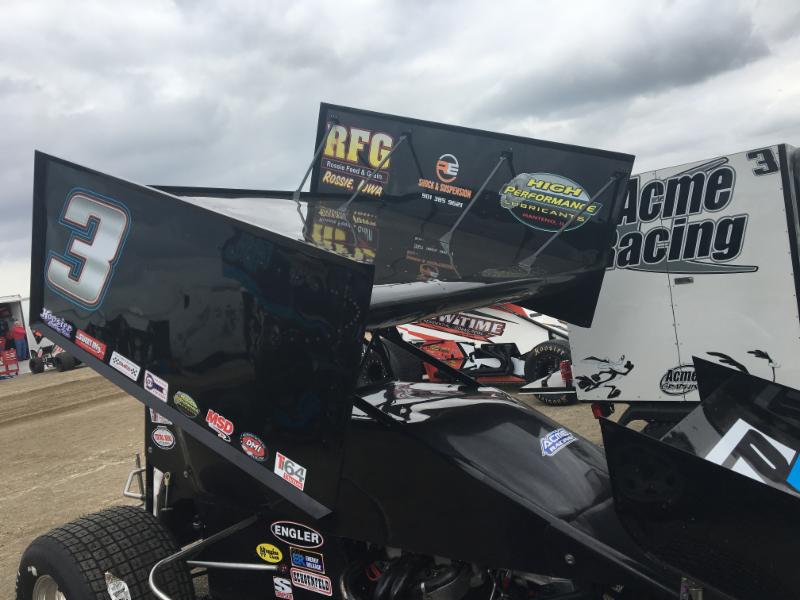 From Inside Line Promotions
MESQUITE, Texas (March 20, 2017) – Sammy Swindell wrapped up the 44th annual Spring Nationals with a seventh-place result last Saturday at Devil's Bowl Speedway.
"We were pretty fortunate to finish," he said. "After the race we found out we broke a bolt on the steering arm."
It was that type of weekend for Swindell and car owner A.G. Rains, who began the Lucas Oil ASCS National Tour doubleheader on Friday with a bit of bad luck in a heat race.
"I thought I had a good run on a guy and was beside him," Swindell said. "The track is open going into turn three and then it gets tighter and tighter. We didn't have enough room to get through there and it clipped the tire. When it did it bent the axle."
Swindell, who was battling for second place on the opening lap, was unable to finish the heat race and the team elected not to start a B Main toward the back.
The event concluded on Saturday when Swindell placed second in both a heat race and a qualifier.
"We had a little problem getting the car to accelerate on the starts and we'd get beat into the first corner," he said. "We went back and looked at everything and made some changes for the A Main and the car was really good."
Swindell started the main event on the inside of the sixth row and he maneuvered into the top five when a caution came out with only a handful of laps remaining.
"I had just got by Seth Bergman for fourth when the caution came out so that put me back to fifth," he said. "However, with 10 laps to go we had started to have a little problem with the car going where I wanted it to go. With four laps to go we had that yellow and I slowed down where I could turn the steering wheel a half a turn and it wouldn't do anything. I was a little nervous on the restart. I slipped up getting into turn one and was pretty much hanging on at the end. If we hadn't had the issues I think we had a chance to run in the top three."
Swindell salvaged a seventh-place finish.
He and Rains have a busy schedule during the next month. They will compete this Friday and Saturday at 81 Speedway in Park City, Kan., for the Park City Cup/Air Capital Shootout with the NCRA and Sunday at Randolph County Raceway in Moberly, Mo., with the Lucas Oil ASCS National Tour.
Swindell said the team will then race with the ASCS National Tour on April 7-8 at Texas Motor Speedway in Fort Worth, Texas, and on April 15 at Missouri State Fair Speedway in Sedalia, Mo.