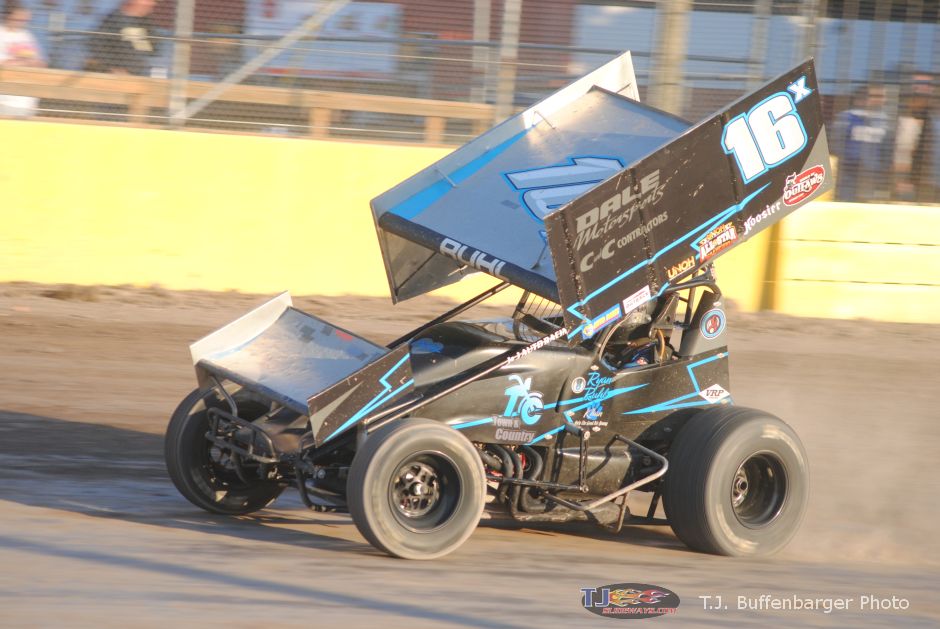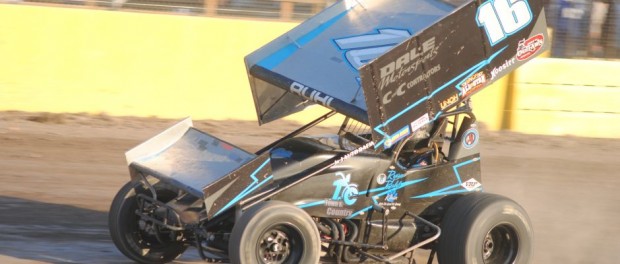 By T.J. Buffenbarger
The announcement of the Engine Pro Sprints on Dirt presented by ARP series returning to Berlin Raceway in 2017 was a welcome announcement via SOD's social media outlets on Wednesday. The September 30th non-point event right now is the final sprint car race in Michigan during the 2017 season.
Having the season end with three special dirt events spearheaded by the American Ethanol group based near Woodbury, Michigan with three weekends of their Late Model and Modified series with SOD mixed in is great note to end the season on. All of the previous sprint car events at Berlin with SOD and the World of Outlaws were highly entertaining. One could make the argument that Dustin Daggett passing Shane Stewart in a wild mid-week affair in SOD's first appearance at Berlin may have been the best dirt sprint car race that took place to date at Berlin.
With Berlin as a non-point race I have to wonder who might use that race to come north and try out the SOD rule package which features no weight rule or engine restriction, but different size and compound rear tires. If the purse is good enough we could see some teams that have been tempted to try a SOD race head north to Berlin in September.
With Berlin's rich history combined with state of the art amenities for race fans Michigan sprint car racing can end its season at the state's nicest facility for short track racing. This is a win/win for everyone involved and a welcome addition to my schedule for the 2017 season.
The SOD sprint cars will be paired at Berlin with the American Ethanol Modified Series and other classes that will be determined at a later date.
Notes…
For a moment it appeared Michigan area fan favorite Brett Mann had retired from sprint car racing. After about 12 hours Mann made sure to let everyone know he was not retired, but still seeking a ride for the 2017 season.
By my tabulation as of the addition of Berlin, Michigan is slated to have 61 nights of sprint car racing. 14 different race tracks will host at least one sprint car event. Of those 14 Five facilities will host pavement races (Berlin, Kalamazoo, Auto City, Owosso, and Whittemore) while 10 tracks will have dirt sprint car racing (Berlin Butler, Crystal, Hartford, Tri-City, Thunderbird, Silver Bullet, I-96, Merritt, and the Manistee County Fairgrounds. Of those active facilities Berlin, Auto City, Owosso, and Tri-City have held sprint car races on both dirt and blacktop.
Butler Motor Speedway will hold the only non-sanctioned sprint car racing in Michigan this season in their regular Saturday night slot. The Arctic Cat All Star Circuit of Champions, Auto Value Super Sprints, Great Lakes Super Sprints, King of the Wing Sprint Car Series, Midwest Non-Wing Sprints, Lane Automotive Michigan Traditional Sprints, Must See Racing, K&L Ready Mix National Racing Alliance, SOD, and the World of Outlaws are the organizations providing sanctioning for various sprint car races in Michigan this season.