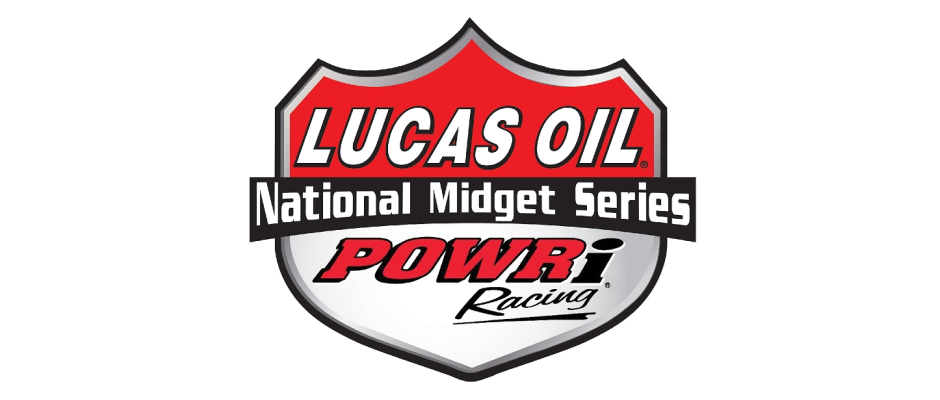 ---
From POWRi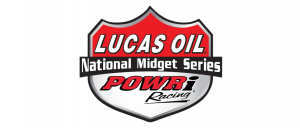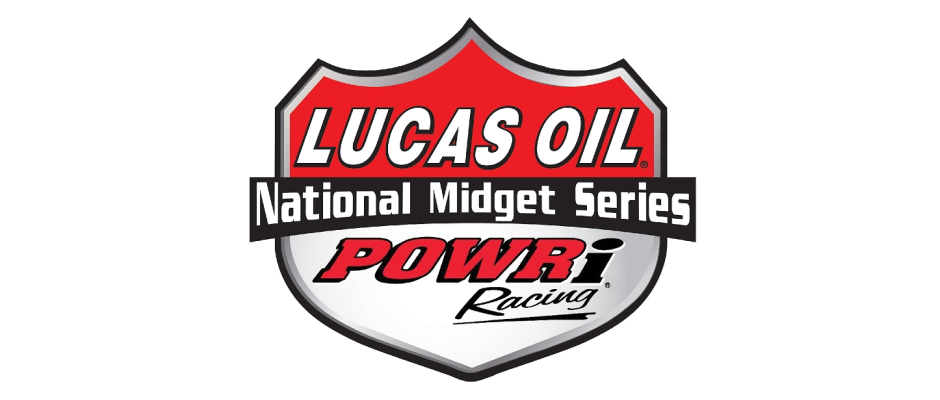 Grain Valley, MO – Tyler Thomas of Owasso, Oklahoma stole his first victory of 2017 in the tri-sanctioned POWRi Lucas Oil National Midget League, POWRi Lucas Oil West Midget League and POWRi Lucas Oil Allstar Midget League carnage-filled feature event at Valley Speedway for night one of the Missouri Mid-State Midget Nationals.  Thomas' victory at Valley Speedway against a 53-car field is the seventh of his career.
With provisionals utilized in all three leagues, Holly Shelton and Wesley Smith headed up a stout 25-car grid coming to the green.  At the drop of the green flag the field would come to a stop as Tyler Courtney went flipping into turn one.  After a visit to the work area, Courtney was able to rejoin the field at the tail end.  With a complete restart underway, the field was again halted, this time with Ryan Robinson's night ending after flipping in the middle of turns one and two.
Returning to racing, Shelton and Tyler Thomas would engage in a short but fierce battle that ultimately ended after Shelton made contact with the front stretch wall, causing the caution to come out with officially one lap in the books.  Tyler Thomas led the field back to green flag racing, followed by Zach Daum, Austin Brown, and Alex Sewell.  Thomas immediately lurched into a solid lead leaving Daum and Brown to duel for the second position.  With Brown working the longest way around the high-banked Valley Speedway, Daum meticulously catfished on the bottom, as Brown held a slight advantage.
With over half the laps down, the action would again come to a halt, this time for Tucker Klaasmeyer off turn two.  Also involved was Blake Edwards.  With the field returning to racing, Thomas again checked out.  As Brown and Daum battled, Daum took point as Brown faded back.  All the while the action was occurring up front, Tyler Courtney rebounded from an early race flip to be knocking on the door of the top three.  With laps winding down, Courtney captured the position and securely locked a top three finish.
"It definitely took a while to get going, but once we did, the clear track helped me," Tyler Thomas said.  "After all the rain this place has had, they did a hell of a job getting this place prepped.  I've got to thank my dad, he works his tail off on this thing to make sure it's right for me every night.  This Spike Chassis was on a rail all night long.  Another huge thanks to Esslinger Engineering.  Really excited about their BB7.  Hopefully we can carry this momentum into tomorrow."
"Congratulations to Tyler, he ran a great race there," stated Zach Daum.  "This was one of those deals where you had to finish the race and he got out front on his own and did a really good job.  We were just fortunate enough to finish second there.  We'll roll in into the trailer."
"I feel bad for my guys there," commented Tyler Courtney.  "We should have never been in a position to make the race exciting like that.  Screwed up there on the start and almost tore up another racecar and luckily it was just the front end.  They busted their butts to get it fixed up and I can't thank Tyler, Kevin, Al enough; I think half the pits helped."
Midgets
Speedway Motors Heat Race Winners: Heat 1: 7BC – TYLER COURTNEY, Heat 2: 97 – SPENCER BAYSTON, Heat 3: 4A – LOGAN SEAVEY, Heat 4: 32 – TREY MARCHAM, Heat 5: 27Z – ZANE HENDRICKS, Heat 6: 44 – WESLEY SMITH
C Feature Winner: 08 – CANNON MCINTOSH
Semi Feature Winners: 00 – GRADY CHANDLER, 71K – TANNER CARRICK
Great Clips Feature Winner: 91T – TYLER THOMAS
POWRi Lucas Oil National / West / Allstar Midget League Feature Results (30 laps): 1. 91T – TYLER THOMAS  2. 5D – ZACH DAUM  3. 7BC – TYLER COURTNEY  4. 97 – SPENCER BAYSTON  5. 7 – AUSTIN BROWN  6. 4A – LOGAN SEAVEY  7. 8 – ALEX SEWELL  8. 93K – RILEY KREISEL  9. 71K – TANNER CARRICK  10. 3N – JAKE NEUMAN  11. 28 – ACE MCCARTHY  12. 22 – ANDY MALPOCKER  13. 39 – ZEB WISE  14. 00 – GRADY CHANDLER  15. 7U – JOE B MILLER  16. 28K – KORY SCHUDY  17. 7S1 – PAT SCHUDY  18. 17E – BLAKE EDWARDS  19. 27 – TUCKER KLAASMEYER  20. 32 – TREY MARCHAM  21. 67K – HOLLY SHELTON  22. 44 – WESLEY SMITH  23. 39BC – JUSTIN GRANT  24. 71 – RYAN ROBINSON  25. 27Z – ZANE HENDRICKS
For further information, visit www.powri.com, "Like" POWRi on Facebook and follow @POWRi_Racing on Twitter.