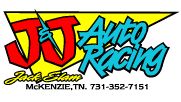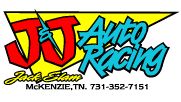 From J&J

McKENZIE, Tenn. (June 21, 2017) – J&J Auto Racing left a worldwide mark over the weekend as eight teams utilizing the McKenzie, Tenn., manufactured chassis brand won racing events in Canada, Western Australia and the United States (U.S.). In addition to the weekend's triumphs, J&J Auto Racing has posted wins in four different countries (New Zealand, Australia, Canada and the U.S.) and over 20 states.
A.J. Nash kicked off the weekend with a victory in the City of Karratha Northwest Sprintcar Stampede event at Nichol Bay Speedway in Burrup, Western Australia. The 360ci Sprint Car event victory marked Nash's first of the 2017 racing season. Across the pond at Riverside International Speedway in West Memphis, Ark., Cody Gardner followed suit in the Eighth Annual Hooker Hood Classic, as he drove to the win in the 360ci division event on June 16 to grab his first checkered flag of the year. Gardner was followed to the line by fellow J&J Auto Racing drivers Ernie Ainsworth in third place and Marshall Skinner, who finished fourth. Ray Allen Kulhanek followed suit on June 17 with a win against the American Sprint Car Series (ASCS) Gulf South Region 360ci Sprint Car field at Battleground Speedway in Highlands, Texas, to earn his fourth victory of the season.
A quad of 305ci Sprint Car competitors also found victory lane behind the wheel of a J&J chassis last week, as Mack DeMan picked up his first win of the year in the Strickland's GMC Crate Sprint Car division at Ohsweken Speedway in Ontario, Canada on June 16. DeMan started 10th and sliced his way through the field to earn the win. On June 17, Tyler Drueke charged through the field at Eagle Raceway to earn his second win of the season in IMCA Racesaver Sprint Car Series competition. Working his way through the pack, Drueke took the lead with three laps to go to grab the win.
At Knoxville (Iowa) Raceway on June 17, Brad Comegys stayed patient through multiple attempts to start the 305ci Sprint Car Division feature event to find himself on the pole. Entering lapped traffic by lap nine, Comegys kept his cool to earn his first career victory at the legendary half-mile oval. Wrapping up the weekend was a win by Caleb Saiz at Sandia Speedway in Albuquerque, New Mexico, against the stout field of New Mexico Motor Racing Association (NMMRA) entrants. The victory was his first in 2017.
Ringing in the first official week of summer, Tony Stewart/Curb-Agajanian Racing's Donny Schatz scored his 11th World of Outlaws (WoO) Craftsman Sprint Car Series victory of the 2017 season at Granite City Speedway in Sauk Rapids, Minn., on June 20. The win marked Schatz's 14th overall on the season. He leads the WoO point standings by 84 heading into races in Iowa and Wisconsin later this week.
For a complete summary of J&J Auto Racing team victories for June 16 – 17, please see below.
DATE   DRIVER                           TRACK/STATE                              SERIES                             
6/16/17  A.J. Nash                            Nichol Bay Speedway/W. Aus.       360 Sprintcar Stampede
6/16/17  Mack DeMan                     Ohsweken Speedway/Canada          305ci Crate Division
6/16/17  Cody Gardner                     Riverside International Spwy./AR  Hooker Hood Classic
6/17/17  Tyler Drueke                      Eagle Raceway/NE                           IMCA Racesaver
6/17/17  Brad Comegys                    Knoxville Raceway/IA                     305ci Weekly Division
6/17/17  Ray Allen Kulhanek           Battleground Speedway/TX             ASCS Gulf South Region
6/17/17  Caleb Saiz                           Sandia Speedway/NM                      305ci Winged Division
6/20/17  Donny Schatz                     Granite City Speedway/MN             WoO
Earlier this season, J&J Auto Racing announced a Twitter contest open to both race teams competing under the brand's banner as well as the public. For a chance to win a free J&J Auto Racing T-shirt, entrants must follow the brand on Twitter @JJ_Auto_Racing and post an appropriate racing-related image with J&J Auto Racing's Twitter account tagged and using the hashtag #WinWithJ&J within the post.
A winner from tagged photos will be selected monthly and announced via J&J Auto Racing's social media pages. All those submitting photos agree to allow J&J Auto Racing usage rights with photo credit. The contest will run through December 31, 2017. Monthly winners will be selected the last day of each month and announced accordingly.
-J&J-
About J&J Auto Racing
For more than 40 years, J&J Auto Racing has been a leader in racecar chassis manufacturing. With intricate attention to detail and a willingness to provide chassis to the consumer's specifications, J&J has taken its place as a leader in Sprint car racing innovation and safety. Founded and headed by Jack and Bonnie Elam, J&J Auto Racing is based in McKenzie, Tenn. For more information regarding J&J Auto Racing, please visit www.jandjautoracing.com or follow the brand on Twitter @JJ_Auto_Racing and on Facebook at https://www.facebook.com/JJAutoRacing/.