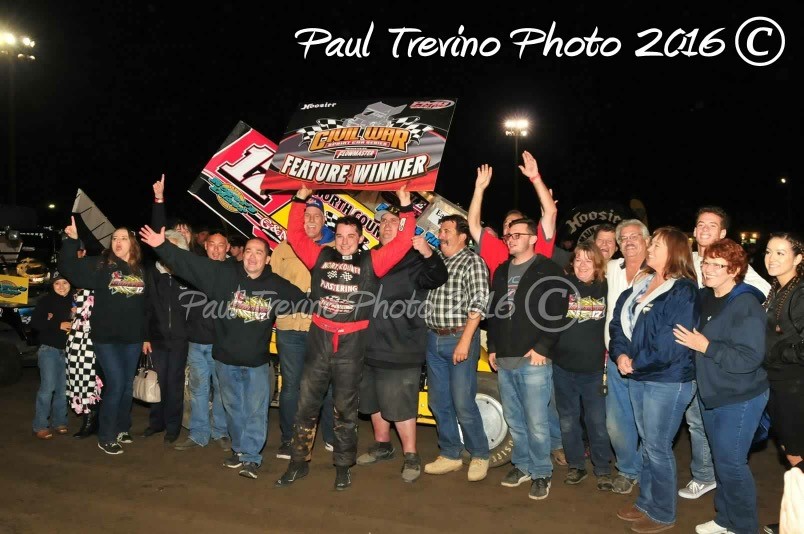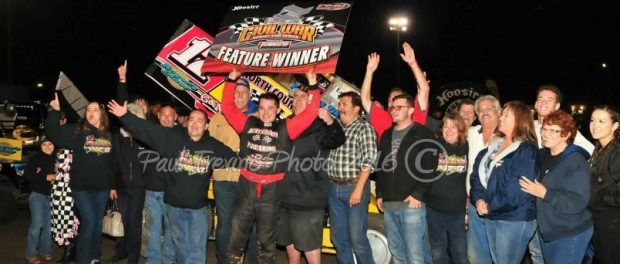 From Petersen Media
APTOS, Ca. (August 9, 2017) — Saturday night in Watsonville, CA many of the state's top racers will be packed into the Ocean Speedway pit area vying for the $5000 and commemorative helmet that go along with winning the 57th Annual Johnny Key Classic.
In what acts as the series' penultimate event for the 2017 season, a star-studded field is expected to be on hand looking to race their way into the $5000-to-win, $400-to-start 50-lap Johnny Key Classic feature event.
Over the years the Johnny Key Classic has been one of the most highly anticipated events of the year, and this year again proves to be no different with a number of past event champions slated to be in action including 2016 winner, Justin Sanders, 2015 winner and current series point leaders, Andy Forsberg, and 1996 winner Bud Kaeding looking to repeat as Key Champions.
In the series' most recent event on July 14th at Ocean Speedway, Kyle Hirst and Michael Kofoid engaged in a thrilling battle that had the crowd on their feet for much of the race. In the end, it was Hirst getting his 11th career series win, as Kofoid settled for second. Since that night, both drivers have stayed red hot and both will be in action on Saturday night looking to add their name to the Johnny Key Classic history books.
The 2017 edition of the Johnny Key Classic will be a little different than past Key races. Normally utilizing a special format, the 57th running of the race will stick with a standard Civil War Series format that will see all drivers time in, run a heat race, offer a dash, as well as a semi and a feature event. The feature event will still be 50-laps with a scheduled red-flag coming around the halfway point allowing teams to make changes in front of the fans.
Other drivers that will be in action on Saturday night include Geoff Ensign, who sits second in series points and leads Ocean Speedway points, Brad Furr, who sits second in Ocean Speedway points, Gio Scelzi, DJ Netto, Mitchell Faccinto, Koen Shaw, Jason, Jeremy, and Josh Chisum, Kurt Nelson, Jerry Bonnema, Dustin Golobic, Brad Bumgarner, Jarrett Soares and a host of others.
Please note that the action will kick off one earlier than normal at the Ocean Speedway on Saturday night as the pit gates will open at 1pm, the main grandstands will open at 330pm, with qualifying slated for 5pm.
Tickets can be purchased on Saturday, or can be purchased online by clicking over to www.racepmg.com, and selecting the fan tab under Ocean Speedway.