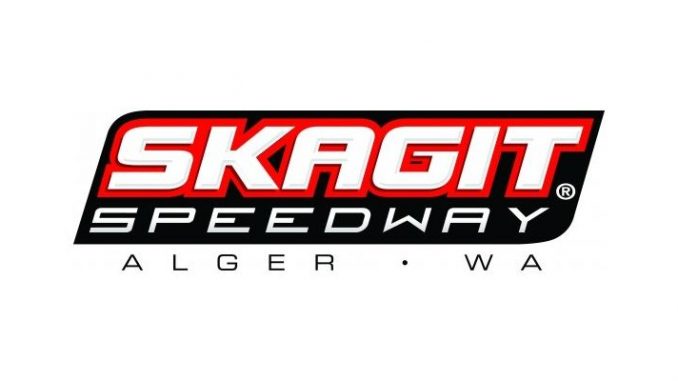 By Kaleb Hart
Alger, WA – Janicki Industries presented Ladies Night Out at Skagit Speedway on Saturday night and after a couple of year absence,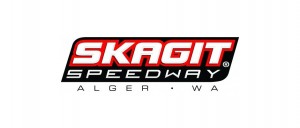 Other winners on the night were Rick Smith and Vance Hibbard.
From his pole position start, Lemley controlled the Budweiser 360 Sprint Car main with a four to five car length lead over Eric Fisher. Three different incidents stopped the race before six laps were complete. The longest green flag run went from lap seven through twenty as Brock worked his way into traffic and Cam Smith moved into second. Lemley had just begun navigating the slower cars as Smith closed when a caution flew for Trevor Cook slowing in turn two. On the restart, Lemley drove away from Cam, leading the rest of the distance to grab his victory in two seasons, and the first for his Uncle Bill in over 12 years. Smith would finish a season best second with Fisher taking third. Robbie Price was the quick qualifier. Heat winners were Fisher and Colton Heath.
For the second straight week, RIck Smith raced to victory lane in the High Society Modified Main Event. It took 20 laps for Smith to find the combination to get past Craig Moore, but when Smith diamonded the corner off turn four, he got a huge drive that powered him past Moore and into the top spot. Moore kept him close over the final five circuits but the night belonged to Rick, who won ahead of Moore and his brother Kevin Smith. Kevin and Rick were also the heat race winners.
Vance Hibbard picked off his fourth main event of the season in the Outlaw Tuners. It was smooth cruising for Hibbard out front as he was never seriously challenged after taking the lead on the second lap. Matt Ploeg and Clint Meins rounded out the podium.
Budweiser 360 Sprints
Fast Time – Robbie Price 11.476
Heat 1 – Eric Fisher, Cam Smith, JJ Hickle, Steve Vague, Steve Reeves, Jason Reed, Robbie Price
Heat 2 – Colton Heath, Brock Lemley, Brandon Harkness, Bud Ashe, Steve Parker, Steve James, Trevor Cook, Jason Solwold
Main – Brock Lemley, Smith, Fisher, Heath, Harkness, Price, Hickle, Ashe, Luke Didiuk, Reeves, Parker, James, Cook, Reed, Vague
Lap Leaders – Lemley 1-25
High Society Modifieds
Heat 1 – Kevin Smith, Bill Tomer, Jeff Jansma, Becky Boudreau, Brandon Berg, Louis Nutter Jr
Heat 2 – Rick Smith, Adam Holtrop, Craig Moore, Mel Decker, Dan Butenschoen
Main – Rick Smith, Moore, K Smith, Holtrop, Jansma, Decker, Berg, Tomer, Butenschoen, Boudreau, Nutter Jr
Lap Leaders – Moore 1-19 R Smith 20-25
Outlaw Tuners
Heat – Vance Hibbard, Matt Ploeg, TJ Campbell, DJ Beaver, Clint Meins, Intars Spunde, Brian Michelson, Jon Gunderson, Jack Desrosier, Dylan Acidera
Main – Vance Hibbard, Ploeg, Meins, Spunde, Gunderson, Derosier, Beaver, Michelson, Acidera, Campbell
Lap Leaders – Michelson 1 Hibbard 2-17