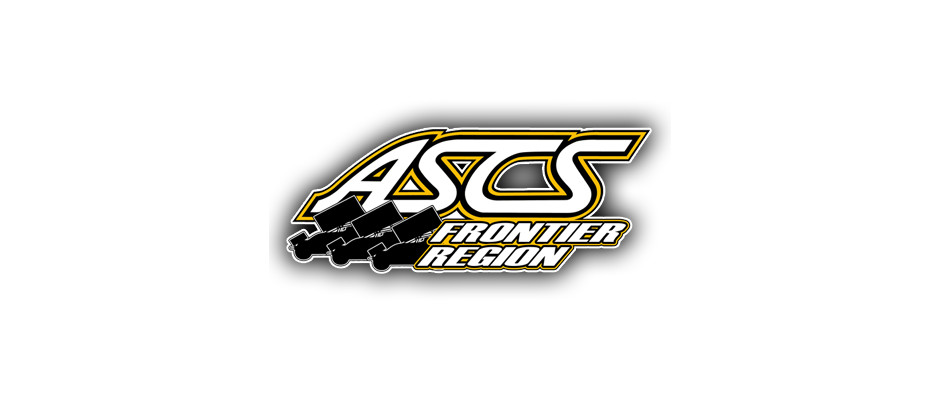 From Andrew Kunas
COEUR d'ALENE, Idaho (August 16, 2017) – With only three races remaining on the schedule for the Brodix Frontier Region of the American Sprint Car Series, the tour next makes its debut at Sweetwater Speedway in Rock Springs, Wyoming with two nights of action this Friday and Saturday nights.
Billings, Montana driver David Hoiness, in pursuit of his first ASCS title, holds a 100-point lead over Rich Martin and is coming off a win the other week at Gallatin Speedway in Belgrade, Mont. It was the first win of the year for Hoiness, this after many close calls throughout the season. Already having held the points lead before his win, Hoiness has been consistent all season, finishing in the Top 10 in every event but one this season aboard the family's No. 27DD Wesmar-powered J&J.
Martin, out of Cheyenne, Wyoming is solidly in second place in the points aboard the Martin & Clark No. 24m Triple X, but is still looking for his first win of the season despite four Top 5 finishes. After a crash while running in the Top 3 late in the August 4th event at Gallatin, Martin will likely need wins and a some help if he is to challenge Hoiness for the championship with three races to go.
One local driver who will race with the ASCS Frontier Region for the first time and is getting a lot of publicity is Zac Taylor, who has limited experience in 360 winged sprint cars but has a lot of openwheel experience. Taylor has been splitting time between a midget and a 305 sprint car this season and has four total wins to his credit. He sits third in the Rocky Mountain Midget Racing Association points standings and is currently the points leader in the IMCA Colorado 305 sprint car series.
Taylor made his debut in a 360 sprint car last year in an unsanctioned event at Sweetwater Speedway and won the main event. He figures to be a factor in this weekend's ASCS Frontier Region events on his home race track. He had a 360ci motor leased to him by former racer Mark Sweet, who has been a long time ASCS Frontier Region participant as both a driver and an owner, having fielded a car for Montana driver Damon McCune over the past two seasons.
While the Frontier Region is racing at Sweetwater Speedway for the first time, the track has hosted other ASCS regional tours in the past. Taylor has also done his part to promote ASCS's return to Sweetwater Speedway, recently having his car on display at the Sweetwater County Fair and again this Thursday at the Rock Springs Chamber of Commerce.
Quietly having a great rookie sprint car season is Billings driver Mindy McCord, who is sitting third in the standings with four Top 10 finishes. The 23-year-old lady racer has been getting faster over the course of the season and recently led main event laps at Black Hills Speedway in South Dakota. Robert DeHaan of Olive, Mont. sits fourth with Clint Anderson of Spearfish, S. Dakota have moved into fifth place in points following his Top 5 finish at Gallatin Speedway.
IMCA modifieds, sport mods, stocks and go-karts will be supporting the Brodix ASCS Frontier Region this weekend. Tickets each night are $20 for adults, $10 for seniors age 60 and older and children between the ages of 7 and 12. Kids ages 6 and under are free. Family passes are also available. The track's website is sweetwaterspeedway.com. The track is located at 3320 Yellowstone Road in Rock Springs. Racing is scheduled to begin at 7:00 both nights.
More information on the Brodix ASCS Frontier Region, Lucas Oil ASCS National Tour presented by MAVTV Motorsports Network and other ASCS regional tours, including schedules and results, can be found online at ascsracing.com. You can also find the series on Facebook.
* – Partial credit for information goes to Wyo4news.com.
– – –
Brodix ASCS Frontier Region
Top 10 points
1. David Hoiness, 1485
2. Rich Martin, 1385
3. Mindy McCord, 1217
4. Robert DeHaan, 1151
5. Clint Anderson, 1108
6. Damon McCune, 1098
7. Shad Petersen, 999
8. Jeremy McCune, 968
9. Lany Reber, 886
10. Randy Dolberg, 837